With 2020-2021 so severely disrupted, we start looking ahead at 2022 and what changes could be on the horizon which could positively impact doing business in Cambodia.
We will update this content as new announcements are made.
Feature Photo Credit: Chinese Embassy of Cambodia –  The new Morodok Techo National Stadium.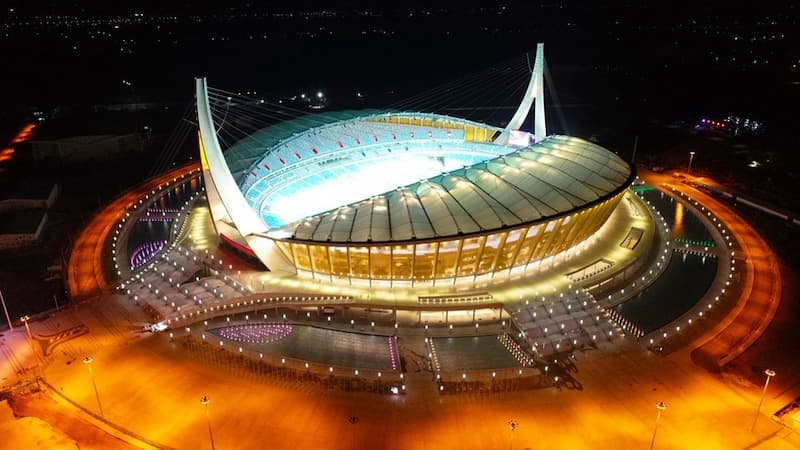 COVID-19 in Cambodia
The Prime Minister said the target was to vaccinate 10 million adults by November 2021, with the goal of vaccinating 2 million adolescents aged 12-17 by the end of 2021 in order to build herd immunity.
Phnom Penh ranked as one of the most vaccinated capital cities in the world, with around 99% of adults fully vaccinated in Q3 2021.
However, booster shots of Johnson & Johnson and Aztrazenica were rolled out as there were some concerns over the efficacy of Sinopharm and Sinovac in battling the Delta variant towards the end of 2021. By the time Omicron was identified, Cambodia had one of the highest vaccination and booster rates globally and as a result, lifted several travel restrictions but the WHO still issued concerns by the end of the year.
The booster dose campaign for people aged 12 and over will run from August 2021 to mid-2022 reported the government, and shots of Moderna also became available by Q4 2021.
Mekong Strategic Partners released a report in August 2021 outlining the progress up until that date.
Key Industries in Cambodia
The four pillars supporting the Cambodian economy, are the export of garments and footwear, tourism, agriculture, and construction – which generally experience positive growth.
The economy of Cambodia is expected to see a slight rebound in 2021 and increased growth in 2022. The Mekong Strategic Partners report suggests a+6% GDP growth in 2022, while the target for 2021 is expected to be around 2.5 per cent by the end of 2021.
The new Cambodia investment law was also ratified in October 2021.
In addition, many new trade deals are under discussion and the Regional Comprehensive Economic Partnership (RCEP) could be beneficial to the Kingdom when it takes effect from January 2022.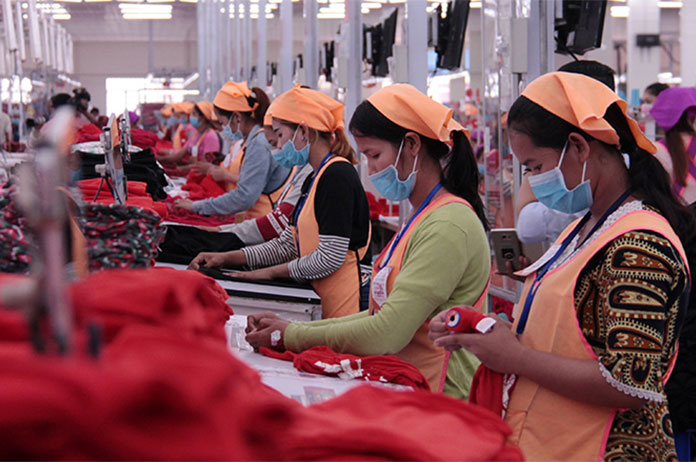 Minimum Wages in Cambodia 2022
Cambodian Worker Unions and labour rights groups started discussing the minimum wage in the Kingdom heading towards Q4 2021 and the intentions were to aim for an increase from US$192 to US$200 a month.
Public Holidays: Cambodia 2022
Even though the total number of public holidays in Cambodia has decreased in recent years, the Kingdom still enjoys some of the highest numbers of public holidays globally.
The Royal Government of Cambodia approved a Sub-Decree for 2022 confirming 21 official public holiday days.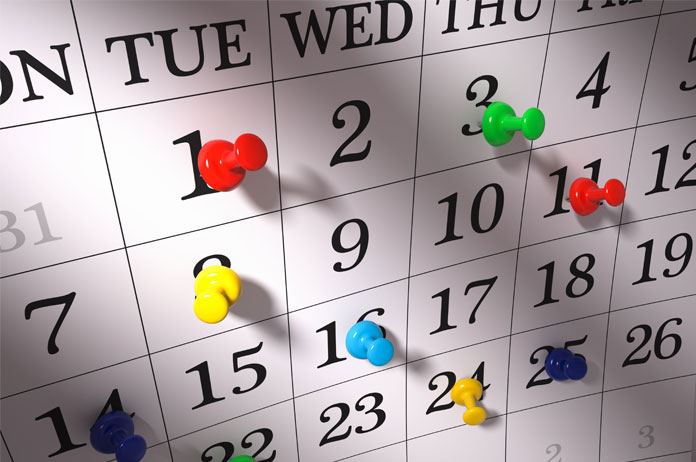 Garments and Textile Production Cambodia
The majority of the foreign direct investment remains in construction, garments, electric and electronic components and agriculture sectors.
The export of garments and textiles is a huge asset for the government and private companies and could rise further. Garment and footwear exports were down 10 per cent in 2020 (based on Jan-October 2020 data), reaching $7.42028 billion.
Deals are being negotiated with could see increased and more profitable exported in the garment sector.
The US is yet to reauthorise its General System of Preferences (GSP) trade benefits for Cambodia which lapsed on December 31, 2020. The relevant parties are looking to resolve this.
The UK decided not to cut Cambodia's Everything But Arms (EBA) preferential treatment on tariff-free import exemptions but there are ongoing discussions for the Developing Countries Trading Scheme (DCTS), which is due to replace the Generalised Scheme of Preferences (GSP) in 2022.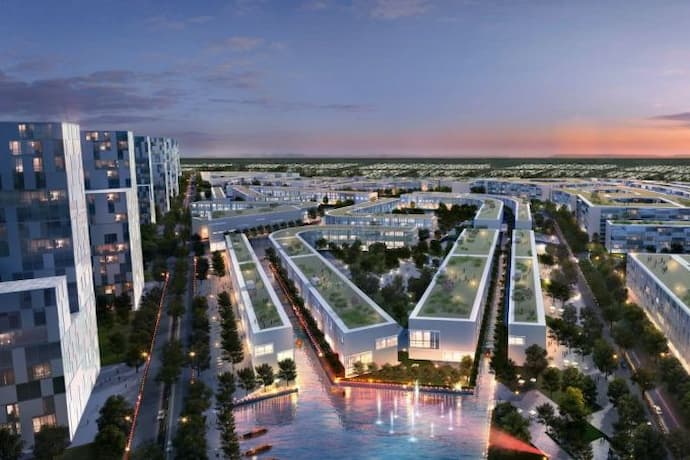 Agriculture
The production and export of agricultural goods remain a key economic driver in Cambodia and this won't change any time soon. Once exports pickup and as more trade deals are signed, the industry will hopefully continue to grow.
One of the key benefits to this economic pillar in recent years has been agrotech and new apps and startups have tried to address agriculture in Cambodia – but it has a long way to go.
Just some of the upcoming developments which have real potential are:
A Cambodian Agro-Industry Federation was established and will be tasked with boosting the Kingdom's agricultural sector.
Hong Lai Huat (HLH) Group received the Cambodian government's approval to develop a mixed-use agricultural hub in Cambodia – with a total land size of around 10,000 hectares. The development will start in Q4 2021.
Tourism in Cambodia 2022
The tourism sector was probably hardest hit by the pandemic, aside from the obvious decline of international visitors (tourists or for business reasons) crippling the airlines and airports, the knock-on effect naturally impacted hotels, guesthouses, domestic transport and the restaurant industry.
Research from the Cambodia Restaurant Association (CRA) indicated that sales dropped by 50 per cent in 2020 compared to 2019, and by as much as 60 per cent in 2021 compared to 2020. This cumulative 80 per cent drop over 2019-2021 saw many staff let go and many businesses close for good. This was particularly evident in the capital on the once-popular riverside and in the tourism-reliant Siem Reap.
The restaurant industry is thought to have contributed as much as 19 per cent of gross domestic product growth in Cambodia pre-pandemic in 2019. The industry (restaurants and hotels) were granted government tax exemption status until September 30 2021, and it is believed this will be extended until 2022.
By Q4 2021, a number of flights and routes had resumed (although Omicron was impacting these) and the signs were good for a rebound of investors and visitors, combined with the easing of quarantine restrictions into the Kingdom.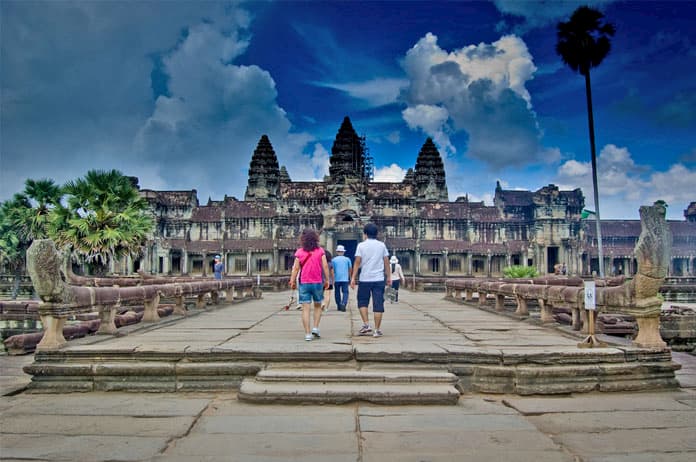 There is no crystal ball to predict the impacts in 2022 but it would be hard to imagine it could get worse. Hopefully, tourism will return in 2022 which should see the industry pick up overall.
The ability to support the return of tourists as travel demand gradually improves (a major economic driver) is key for the Kingdom.
There are also new tourist attractions to appeal to domestic and international visitors:
Immersive Angkor: The first immersive 3D museum is planned to open in Siem Reap and will be dedicated to the Khmer heritage. The Immersive Angkor museum will open in 2022.
Foreign tourists buying a one-day entrance ticket to visit the Angkor Archaeological Park can visit for two days, while the three-day pass will be increased to five days of visit and the seven-day pass to ten days of visit in 2022 confirmed Angkor Enterprise, the state-owned institution in charge of Angkor income management.
Infrastructure & Construction in Cambodia 2022
The development of the infrastructure nationwide has been rapid and although there was some slowdown, many major projects remain on track in Cambodia.
You can find out more in our buying property in Cambodia article with insights into 2022.
Transport and logistics account for some 8 per cent of Cambodia's gross domestic product (GDP) and the Ministry of Public Works and Transport is working on a railway development strategy to improve train transport economically and efficiently.
A number of road projects were under progress in 2021. Most notably was the total redevelopment of the road network in Siem Reap as well as the Phnom Penh-Sihanoukville expressway.
You can read more in Cambodian Property Opportunities Heading into 2022.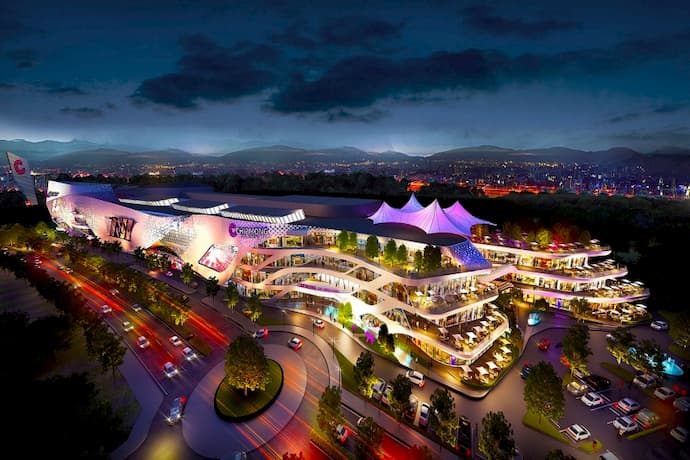 Shopping Malls
Many super-sized megamalls are under development in the capital and some of these are due to be completed in 2022-2023. For example:
AEON Mall 3 (Expected 2023)
Chip Mong 271 Mega Mall (Expected Q3 2022)
K Mall (Expected Q3-Q4 2021)
Century Plaza (Expected Q4 2021)
New Hotels Cambodia
More international hotel chains have announced their entry into the Cambodian market. In 2021 the Hyatt opened in the capital of Phnom Penh.
New Franchises
Some internationally renowned franchises have already been announced to enter the Cambodian market between 2022-2023- these could also lead to increased retail space.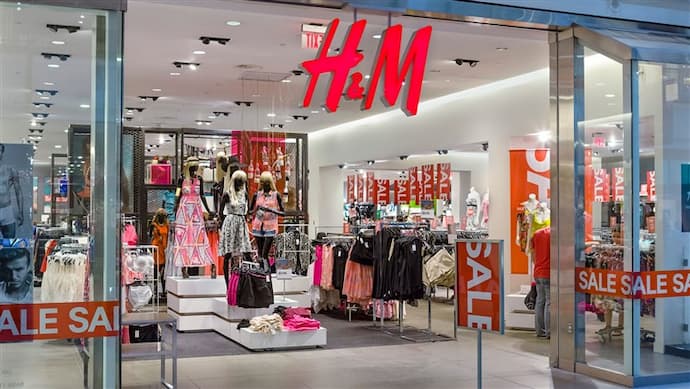 Road to SEA Games 2023
So many of the large infrastructure projects have a deadline of 2023 or prior, are because the Kingdom will host the Southeast Asian Games (SEA Games) for the first time.
With road projects, airports, transport infrastructure strategies, and of course brand new sports complexes anticipated to be completed in line with hosting the Games, the regional sporting event could be a real opportunity for the country to showcase itself on the international stage.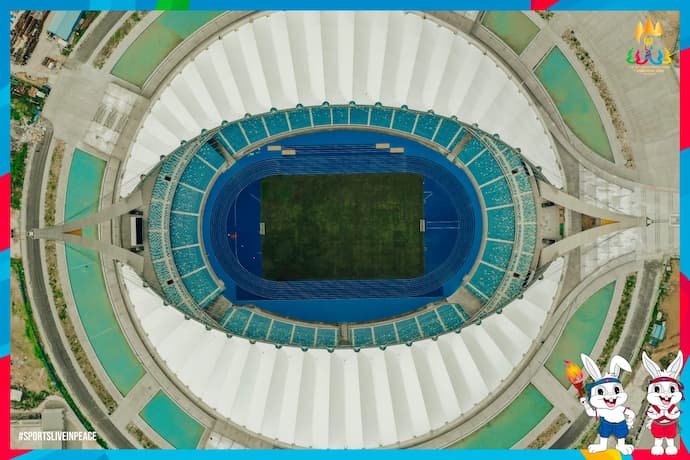 Some of these major infrastructure projects include:
New Aquatics Centre in Phnom Penh.
Morodok Techo National Stadium is due to be handed over to the Cambodian SEA Games Organizing Committee (CAMSOC) in October 2021. The project was funded with a USD $160 million grant from the Chinese government and started in 2013. It will the centrepiece of the SEA Games in 2023 and can seat more than 75,000 spectators.
New Airports in Phnom Penh and Siem Reap (with several other airports under development and being planned).
Phnom Penh-Sihanoukville Expressway (This was 65% complete by the time of publishing in August 2021 and has an expected completion date of September 2022.)
There are dozens of roads being upgraded in Siem Reap at a cost of over $150 million but the project has already seen delays and criticism from the Transport Minister for the quality of some of the finished roads. The project was at 63 per cent completion in June 2021 and is now expected to be completed by the end of 2021, or more than likely the start of 2022.
Cambodian eCommerce and Economy
We have covered various aspects of the growth of eCommerce (E-commerce or electronic commerce) in Cambodia.
In recent years, changes have been announced
eCommerce law passed in 2019 and adopted in 2020.
Consumer Protection Law which came into effect in 2019.
Digital contracts and signatures are permitted from 2020.
Cambodian government introducing a digital service tax (VAT) on international tech companies – known as Sub-decree 65.
The National Bank of Cambodia (NBC) Bakong app has been adding cross-border payments and voted among the leading CBDC (central bank digital currency).
The broader Cambodian Ministry of Commerce's E-commerce strategy was updated in a new 14-year plan in June 2021.
You can also read more on how Cambodia is embracing technologies and generating new revenue streams.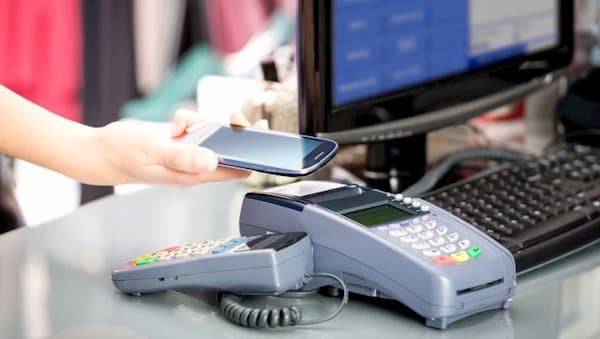 Cambodia was also ranked in the top ten nations for remote workers (digital nomads) to work from according to Club Med. In 2021 many are put off by the inbound quarantine and restrictions as well as the difficulty in securing visas – issues we hope will be resolved by 2022.
Casinos in Cambodia 2022
The casino sector was also very hard hit from 2021-2022, with most of the locations being closed for long periods. New casinos are still set to open in the Kingdom of Cambodia however. Tax revenues from this sector are crucial for the government and there was already a 50% drop off in 2020.
Century Entertainment Casino Dara Sakor: Century Entertainment confirmed its new casino will open in Dara Sakor in Koh Kong, although the date was delayed in 2021.
NagaWorld 3: Although it won't be done by 2022, the ongoing construction of the massive additional gaming, hotel and F&B complex are ongoing signs of growth for the gaming sector in Cambodia.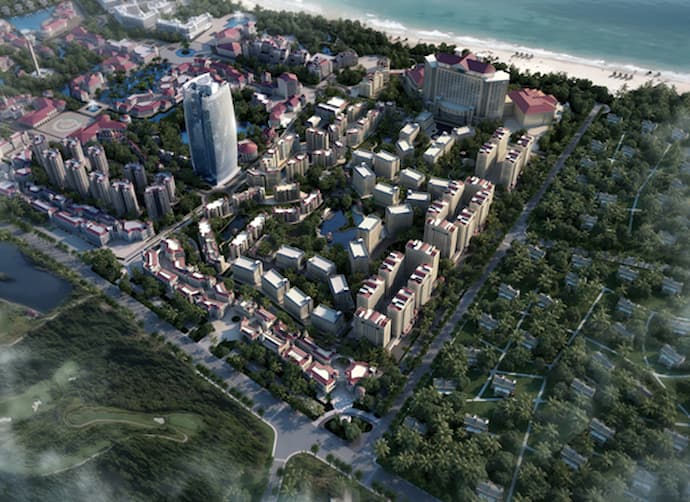 Mining and Oil Production
Cambodia ventured into both oil and gold commercial production in 2021 but the black gold commercial venture was seen as an initial failure.
Oil in Cambodia
The well-documented saga with KrisEnergy Ltd, the Singapore based oil production company with oil drilling rights off the Cambodian coast, ended with the company going into liquidation after disappointing oil production off the Cambodian coast.
The Government is still looking into options to drill oil off the southern coast. They have not ruled out looking for new investors or blocks to drill from.
Gold Production Cambodia
Renaissance Minerals (Cambodia) successfully started commercially extracting gold in Cambodia with an average of 137 kilogrammes of gold expected every month.
Three tonnes of gold are expected to be mined from Okvav in Mondulkiri province in the first eight years, and Cambodia anticipates the project will generate $185 million per year in pre-tax cash flow.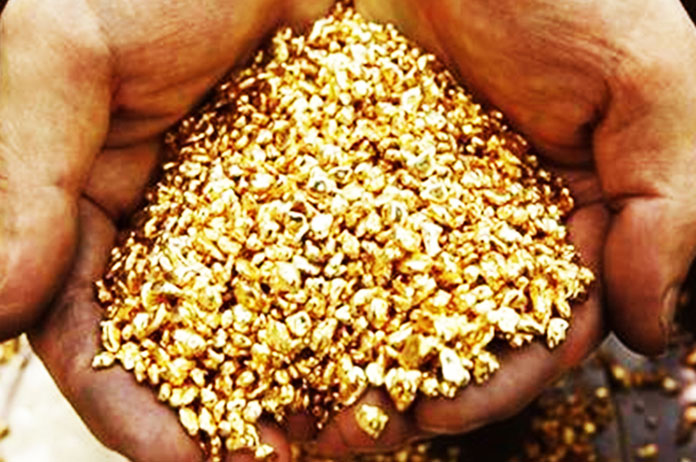 Education in Cambodia 2022
Most of 2020-2021 saw schools being closed for long periods of time. Remote teaching and learning was a difficult transition in developed countries and even more so in Cambodia with fewer resources available
International schools will have fared better with access to better resources and staff to adapt to teach online, despite the majority of staff preferring not teaching in this style. The public school system will have struggled to adapt, and the students are the losers in that situation.
The edutainment sector grew in this period as big businesses tried to support the government in addressing the impact of COVID-19 but the materials and resources will have taken some time to produce collaboratively with local and international edutainment providers.
It's an issue faced around the world, but hopefully, students and teachers will be back at schools and teaching face to face, with understandably, some health and safety guidelines in place.
In addition, the results from the International Schools Database research showed that Phnom Penh again had the cheapest Asian international school fees in 2021.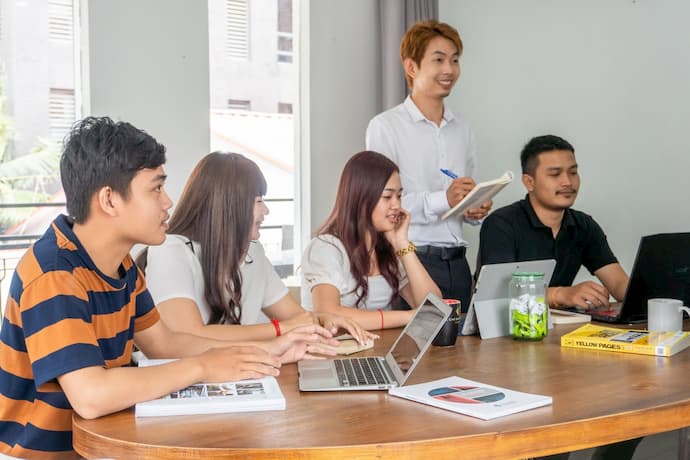 New tertiary education is also being added to the education landscape in Cambodia:
GCG Asia Cambodia Polytechnic: Indonesian business administration higher education institution GCG Asia Business College (GCG Asia) will establish a campus in the Cambodian capital Phnom Penh in 2023.
Engineering graduate School ECAM LaSalle: Confluences announced they would launch the first Master's degree in sustainable manufacturing Engineering in Cambodia with ECAM LaSalle – the Master degree Engineering program will specialise in manufacturing 4.0 and launches in September 2021 in tandem with Institut de Technologie du Cambodge.
With the rapid development of Cambodia over the past decade, and despite the obvious obstacles posed by the global pandemic, there are still boundless opportunities in Cambodia for investors, businesses and entrepreneurs. We will continue to highlight these and appreciate the investment and progress will continue to be halted by the longevity of the pandemic.