With the final economic data still to be released for 2022 pending Q4 results, we take a look at the economic data released thus far for last year and any projections for 2023.
We will continue to update this article as more information is released by the relevant Ministries.
Cambodia's GDP & Economic Growth in 2022
The Kingdom was expected to see a figure of around 5.4 per cent economic growth for 2022 and it has been projected at 6.6 per cent in 2023, according to Cambodian Economy and Finance Minister Aun Pornmoniroth.
In January 2023, the NBC confirmed the actual growth to be 5.1 per cent in its "Macroeconomic and Banking Sector Development in 2022 and Outlook for 2023" report.
The GDP per capita was expected to rise to USD $1,785 in 2022 and should increase to USD $1,924 in 2023.
The growth in Cambodia was spurred by the following secors according to the central bank:
Manufacturing sector – 9.4 per cent increase
Hotels and restaurants – 15.2 per cent increase
Transportation – 6.1 per cent increase
Wholesale and retail trades – 4.5 per cent increase
Growth estimates for 2023 include:
The garment sector is set to grow by 6.9 per cent in 2023.
Non-garment manufacturing production is expected to rise by 14.3 per cent in 2023.
The tourism sector is estimated to grow by 18.5 per cent in 2023.
The service sector (including tourism and real estate) should see 6.6 per cent growth.
Agriculture will see a marginal 1.1 per cent growth in 2023
The construction sector is set to grow by 1.7 per cent in 2023.
Real estate is expected to achieve similar marginal growth of 1.2 per cent.
Cambodia faces inflation too, and this is expected to drop to 2.5 per cent in 2023, down from an estimated 5 per cent in 2022. The January 11 2023 NBC report confirmed the average year-on-year inflation rate in 2022 was 5.3 per cent.
The IMF in mid-December 2022 forecasted the economy has grown 5 per cent in 2022 and is set to grow 5.4 per cent in 2023.
Some of the key economic drivers for 2023 are outlined here.
Cambodian Business Registrations
Cambodia issued operating licenses to 10,701 new companies in 2022 which represents an increase of 39 per cent (up from 7,677 in 2021) confirmed the Ministry of Commerce in January 2023.
There were also 9,288 trademark registrations with the Ministry of Commerce in 2022, which was a decrease of 16 per cent compared to 2021.
4,196 registration made via the national system (a decrease of 42 per cent compared to 2021
5,092 registrations via the international system called Madrid System (a 33.7 per cent increase compared to 2021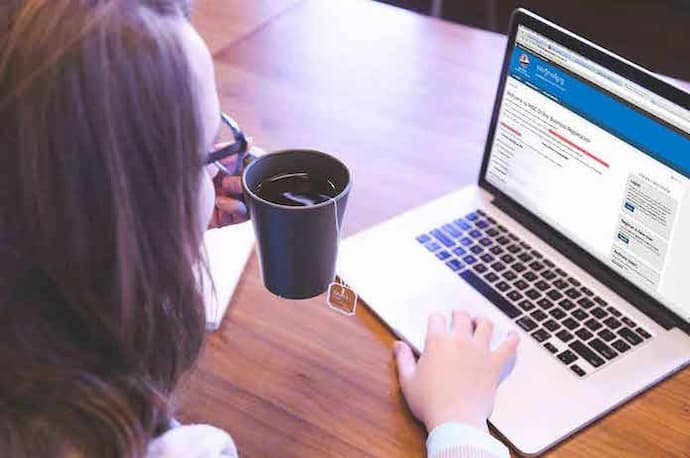 Cambodian FDI 2022
According to the Council for the Development of Cambodia, the Kingdom pulled in a fixed-asset investment of USD $4.68 billion in 2022. This represents a 7.5 per cent increase compared to 2021.* This accounts for both FDI and non-FDI into Cambodia.
The main countries to invest in Cambodia were: China, Japan, the Cayman Islands, Thailand and Singapore
Investment projects that attracted the biggest amount of investment in 2022 were agriculture and agro-industry sectors, manufacturing, tourism, and infrastructure reported the Khmer Times.
*On January 12 2023, NBC put the actual FDI figure at four per cent for 2022. ESCAP's Asia-Pacific Trade and Investment Trends 2022/2023 Country Report for Cambodia indicated that FDI inflow growth was 8.1 per cent from 2017 to 2021, which was higher than the Asia-Pacific's 3.8 per cent average.
You can read more about some of the top infrastructure projects in Cambodia in 2023 here.
SEZ vs non SEZ investment
Non-special economic zones (SEZ) investment projects were valued at around USD $3,5 billion, which was a marked increase of 49 per cent compared to 2021. Meanwhile, project investments in SEZs decreased by 39 per cent in the same period.
Local investment projects accounted for 57 per cent of total investment
Chinese investments accounted for 30 per cent of total investments
Pre-pandemic, it was estimated that there were more than 50 SEZs in the Kingdom, with a workforce of 130,000 people in more than 450 factories. In total, the value of imports and exports passing through the SSEZ in Cambodia topped USD $2 billion by October 2022 – this was an increase of over 17 per cent compared with 2021.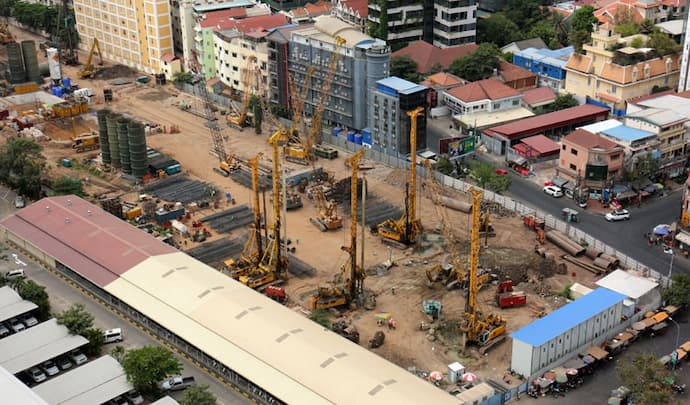 Tax Collection 2022
Cambodia increased its tax and customs collection in 2022 by 20 per cent compared to 2021, rising from $5.07 to $6.1 billion.
The General Department of Taxation (GDT) collects income tax, salary tax, value-added tax, and property tax, and the total collection was valued at USD $3.43 billion in 2022 – 22 per cent higher than their annual target.
The total value-added tax (VAT) for goods and services collected was USD $1.5 billion in the first eleven months of 2022.
The General Department of Customs and Excise (GDCE) collects taxes on goods entering and leaving the country and in total collected USD $2.67 billion in 2022 – 4 per cent higher than its target.
With around two million international tourists in 2022, an additional USD $60 million was raised from visa fees.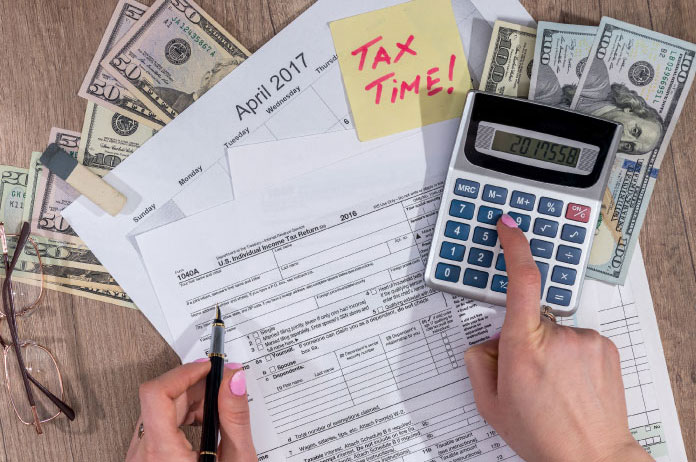 Cambodian Construction 2022
Cambodia Stamp Duty Collection 2022
The Ministry of Land Management, Urban Planning and Construction collected nearly USD $90 million in 2022 and USD $44 million came from the collection of stamp tax on transfers of immovable properties in Cambodia.
Stamp tax on transfers of immovable properties in Cambodia covers the tax paid when an immovable property is sold, exchanged, gifted, or succeeded.
The collection from stamp duty over recent years shows how the pandemic has impacted property sales but there were also relaxed collection policies during this period.
2018 – $130 million
2019 – $88 million
2020 – $87 million
2021 – $88 million
2022 – $44 million
The November 2022 Retail Insights – from The Mall Company suggested that by Q3 2022, the existing supply of retailtainment-related trade in Phnom Penh had reached 33,310 sqm.
Furthermore, the amount of retail space had grown from around 10,000 sqm in 2019 and reached 82,843 sqm in 2022 with an expected additional 157,902 sqm of new retail supply due to be added between 2023-2024.
The Q3 2022 CBRE Market Insights report indicated that there were more than 400+ construction projects in Cambodia with 167 under development – this was a 20% year-on-year increase.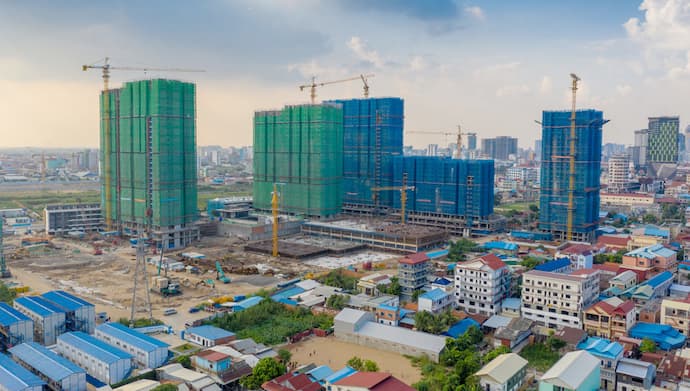 Cambodian Trade 2022
Cambodia's total exports to all countries (not only RCEP) reached more than USD $20.4 billion in 11 months of 2022, which is an 18 per cent increase compared to 2021, while imports were valued at USD $27.7 billion.
The largest export market was the US, followed by Vietnam and China was third.
US Trade – $8.5 billion (an increase of 21.8% per cent). Exports worth $8.2 billion, a 23% increase on the same period last year.
Vietnam  Trade  – $5.5 billion (an increase of 19.5 per cent). Exports rose, 4.8% to nearly $1.9 billion.
China Trade – $10.5 billion (an increase of 6.3%). Exports fell 19.1% to $1.2 billion.
The next biggest trading partners were Japan, Canada, Germany, the United Kingdom, Thailand, Belgium, and the Netherlands.
RCEP Trade 2022
Cambodia's trade with the Regional Comprehensive Economic Partnership (RCEP) member countries reached USD $28.4 billion in the first 11 months of 2022 and it was confirmed the total value by the end of the year was USD $31 billion in 2022.
This represents a year-on-year increase of 4 per cent, according to the Ministry of Commerce.
The top five trading partners under the RCEP for the Kingdom of Cambodia were China, Vietnam, Thailand, Singapore and Japan.
Exports to the RCEP member countries were worth USD $6.34 billion (an increase of 7 per cent).
Imports from the RCEP member countries were worth 24.68 billion (an increase of 3 per cent).
The top trading partners for Cambodia under RCEP in 2022 according to the Ministry of Commerce released on January 17 2023, were:
China
Vietnam
Thailand
Singapore
Japan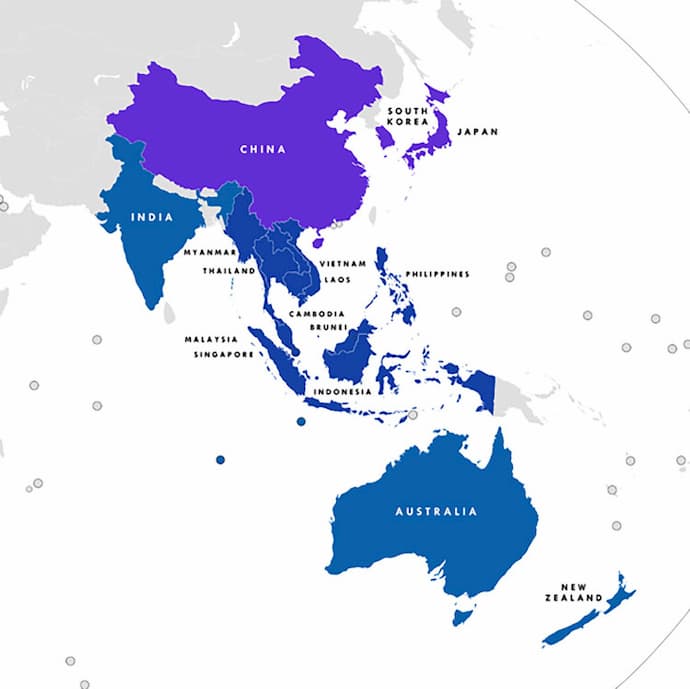 Bicycle Exports 2023
Cambodia has consistently been one of the main bicycle exporters globally, with several international brands established in the Kingdom's SEZs (five bicycle factories according to the Ministry of Commerce).
Cambodian exports of bicycles to international markets were worth USD $966 million in 2022, which was a marked increase of 48 per cent compared to 2021 according to the Ministry of Commerce.
Bicycles were exported to more than 50 countries including the European Union, Britain, the United States, Canada, Japan and China.
Cambodian Digital Economy & e-Commerce
The market value of e-commerce in Cambodia was estimated to reach USD $1.11 billion in 2022 with estimates for 2023 at USD $1.28 billion USD $1.5 billion in 2023 and USD $1.78 billion in 2025.
The market value increased by 19 per cent in 2022, up from $813 million in 2020 to reach $970 million in 2021. According to the Cambodian Commerce Ministry iTrade Bulletin, the following segments accounted for the top three largest shares of Cambodian e-Commerce in 2022:
Fashion – USD $263.30 million
Electronics – USD $254.4 million
Beauty, health, personal and household care products – USD $230.5 million
Other segments included food, furniture, beverages, and media (Sourced from Khmer Times).
In a population of 17.06 million people in Cambodia in 2022 (according to Khmer Enterprise), there were:
22.06 million mobile phone connections (2021 – 21.18 million)
13.44 million internet users (2021 -13.3 million)
12.6 million social media users (2021 – 12 million)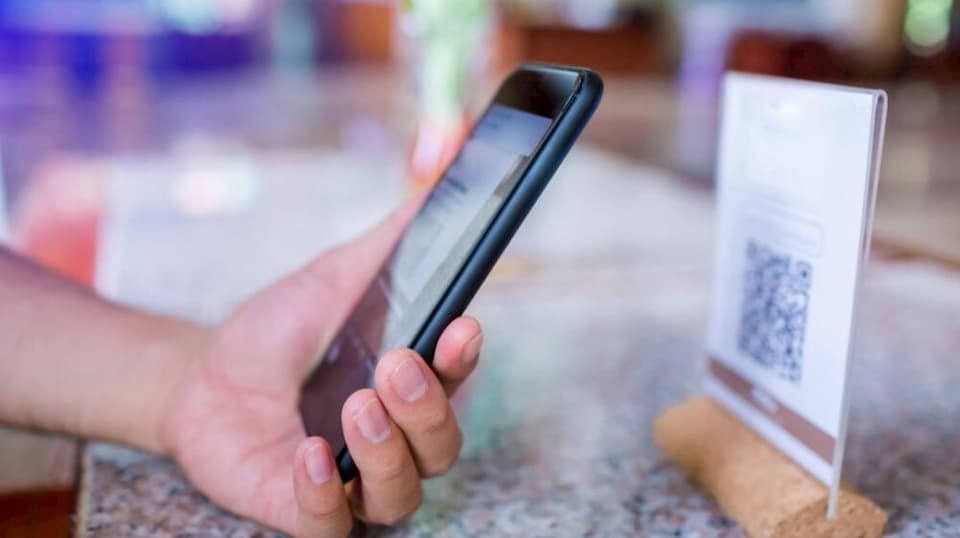 Tourism in Cambodia 2022
Cambodia hosted 2.28 million international visitors in 2022, which was a dramatic increase of 1,059 per cent compared to 2021 but still well below the pre-pandemic data, although the trend is moving in the right direction.
Nearly six million international visitors were recorded in 2019. Tourism Minister Thong Khon anticipates 4.6 million air passengers will arrive in Cambodia in 2023, with Chinese visitors expected to make up one million of the total estimate.
The nation's most famous tourist attraction, the Angkor Archaeological Park, sold nearly 290,000 tickets in 2022 collecting USD $11.528 million. This is a 2,133 per cent increase in visitors compared to 2021 but has some way to go to match the record-breaking 2018 – when nearly 2.6 million tickets worth $116.647 million were sold.
Cambodia expects the tourism sector to generate approximately USD $4 billion in 2023.
Flight Traffic to Cambodia 2022-2023
The Ministry of Tourism's report on 17 January 2023 indicated that there were 10,938 flight movements in Cambodia in 2022 (an increase from 2,139 flights recorded in 2021).
Cambodia Airports saw passenger traffic increase to 2.4 million passengers in 2022. There were 27 international airlines with flights in and out of the Kingdom by the end of the year.
Phnom Penh airport received 1.97 million passengers in 2022 (8,740 flights), followed by Siem Reap with 372,000 passengers (1,738 flights), and Sihanoukville with 39,000 passengers on 640 flights.