The National Bank of Cambodia (NBC) claims that the national economy will grow by 5 per cent in 2022 while inflation is projected at 2.6 per cent.
The Kingdom has also shown some mixed growth in key sectors in 2021 based on the first sets of data released in constriction and agriculture, which are considered two of the pillars of the Cambodian economy. The other sectors are garment export and tourism.
The National Bank of Cambodia's recent report on "Macroeconomic and Banking Progress in 2021 and Outlook 2022" explains that Cambodia's economic recovery is well supported by the export of garments and non-garment products, electronic components and bicycles that will enhance Cambodia's export diversification. These industries, have to be fair, long been key assets of the economy.
The capita GDP is expected to reach $1,842 in 2022, compared to $1,730 in 2021.
The digitalization of the economy is seen as a new source of economic growth, while banking will better embrace fintech and financial technologies to support the national Digital Economy and Social Policy 2021-2035 of the Royal Government.
A World Bank report released on January 12 2022, suggests Cambodia is projected to grow 4.5 per cent in 2022 and 5.5 per cent in 2023.
Updated 15 February 2022.
Agricultural Growth in Cambodia
The agricultural sector in the Kingdom accounts for nearly a third of the total workforce and is set to continue to grow reports the NBC, while the bicycle manufacturing sector is one of the biggest globally.
The Minister of Agriculture, Forestry and Fisheries reported that Cambodia exported 7.98 million tonnes of agricultural products in 2021, up 63.8 per cent year-on-year and a value of USD $3.96 billion in 2021.
The total production of agricultural crops in 2021 (for local consumption and export) was more than 35 tons. This was an increase of 23 per cent compared to 2020 and the total value of the products is USD $10.57 billion, an increase of 33.15 per cent.
Produce was sent to 68 countries and regions and earned a gross revenue of US$4.96 billion from the exports in 2021.
The main agricultural products for exports included rice, rubber, cassava, mangoes, bananas, pepper, cashew nuts, corn, palm oil, and tobacco, among others.
Cambodia exported a total of 617,069 tons of milled rice in 2021 (down 10.6 per cent year-on-year) earning USD $527 million in revenue.
Cambodia exported 28,074 tonnes of pepper in 2021 representing an increase of 452 per cent compared to 2020.
China accounted for 50.2 per cent of the kingdom's total rice export and surpassed 300,000 tons for the first time in 2021, according to a report from the China Certification & Inspection Group (CCIC)'s Cambodia branch. This represents an increase of 22.8 per cent from 249,322 tons in 2020.
Cambodia also earned $66.13 million from the export of live adult animals and products of animal origin in 2021, reported the General Directorate of Animal Health and Production. This is a 40.1 per cent increase from $47.18 million in 2020.
The Phnom Penh Post published the categories based on the report (we think there are some mistakes in their published data).
The gross value of output from the Cambodian animal husbandry sector was $5.100 billion in 2021. This is a six per cent increase from $4.813 billion a year in 2020.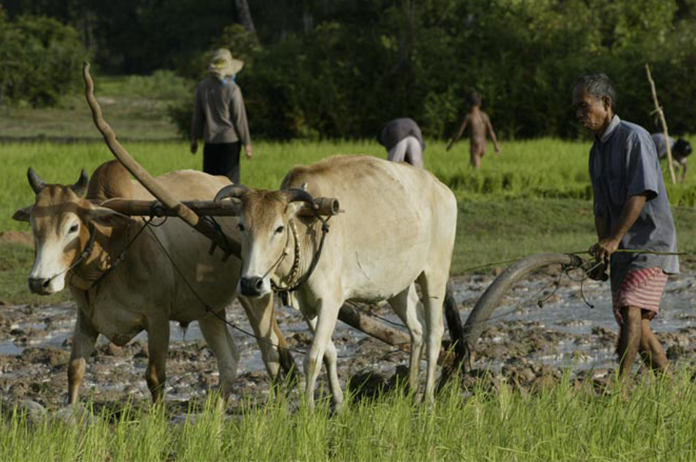 Garment Industry Cambodia 2021
Trade preference schemes –]such as the EBA and GSP are boosting the Kingdom's garment export increases and should continue into 2022.
Figures released by the General Department of Customs and Excise, indicate that the export of garment, footwear and travel goods increased by 15.2 per cent to USD$11.38 billion in 2021.
Honorary President of the Cambodian Footwear Association, Ly Khun Thai, told the Khmer Times "Buyers have changed orders from other countries due to unrest in politics and Covid-19 to Cambodia and due to vaccinations in many countries and the reopening of travel, many buyers have placed orders for these products from Cambodia."
Cambodia Bicycle Exports
Cambodia has been one of the leading exporters of bicycles for several years, with foreign companies mainly set up in the Special Economic Zones in the Kingdom.
The Cambodian Ministry of Industry, Science, Technology and Innovation reported that the bicycle exports increased by 71.32 per cent year-on-year in 2021 to USD$566.2 million.
Construction and Real Estate in Cambodia 2021-2022
Cambodia's construction sector attracted a total investment of 5.33 billion U.S. dollars in 2021, which is down 31 per cent year-on-year, according to an official report released at the end of 2021.
The report also suggested 1,334 construction and home design companies were operating in the kingdom by the close of 2021:
The Ministry of Land Management, Urban Planning and Construction (MLMUPC), indicated that licenses to 4,303 construction projects were granted in 2021.
China, South Korea and Japan were the top foreign investors in Cambodia's construction and real estate sector.
Cambodia currently has 2,392 high-rise buildings (between five and over 40 floors), 474 locations of new towns and residential complexes, 1,053 hotel buildings, 2,951 commercial buildings, 10,512 factory buildings, and 323 multipurpose buildings.
According to the Ministry of Land Management, Urban Planning and Construction, the total estimated investment in the construction sector in 2021 was valued at USD $5.33 billion.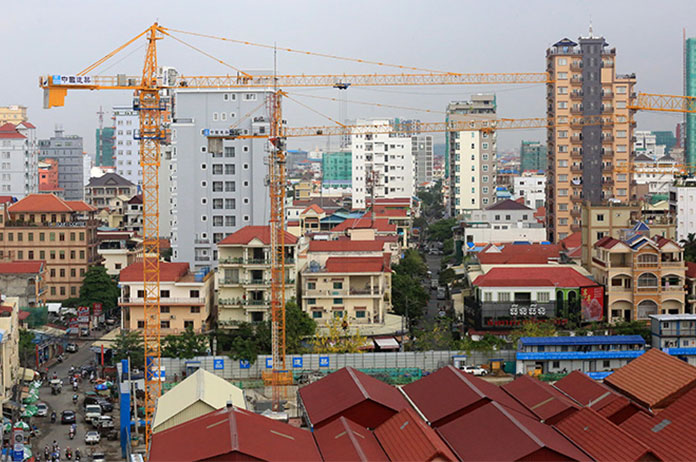 Banking Industry in Cambodia
The National Bank of Cambodia (NBC) reported that Cambodia's banking industry saw robust growth in loans and deposits in 2021.
The NBC indicated that this was mainly due to rising loan demands in trade, housing, construction and manufacturing.
Outstanding loans rose by 21.2 per cent year-on-year to $45.7 billion dollars.
Customers' deposits grew by 15.4 per cent to $38.5 billion U.S. dollars.
Non-performing loan (NPL) was 2.4 per cent.
Cambodia has 56 commercial banks, 11 specialised banks, and dozens of microfinance institutions. There are "a total of 2,600 headquarters and branches as well as 3,512 automated teller machines (ATMs) throughout the country said the NBC report.
On January 14, 2022, NBC also added that "a total of 370,785 accounts have undergone some form of credit restructuring with financial institutions, involving up to $5.5 billion" (reported by the Khmer Times).
Cambodia has a population of 16 million, and there are 12.1 million deposit accounts and 3.3 million credit accounts.
Cambodian Tax Collection 2021
The Cambodian government received USD $5.07 billion in revenue from tax and customs in 2021, reported the Prime Minister.
The General Department of Taxation (GDT) earned $2.78 billion dollars in 2021 – which was 24 per cent higher than the self-imposed target. The General Department of Customs and Excise (GDCE) earned 2.29 billion dollars, 3 per cent lower than the target.
Cambodia-China, Cambodia-South Korea Free Trade Agreements, RCEP 2022
NBC believes that these trade agreements will only increase the potential of the agricultural sector of Cambodia.
The Regional Comprehensive Economic Partnership Agreement (RCEP), between the 10 ASEAN member states and free trade partners (Australia, New Zealand, China, South Korea and Japan), came into force on January 1, 2022, and will offer opportunities for trade in services and goods, investment and e-commerce.
Under RCEP, it is expected that Cambodia's annual export will increase from 9.4 per cent to 18 per cent, contributing to the economic growth from 2 per cent to 3.8 per cent reported Xinhua. In addition, the increased annual job opportunities will rise from 3.2 per cent to 6.2 per cent, and tax revenue from 2 per cent to 3.9 per cent.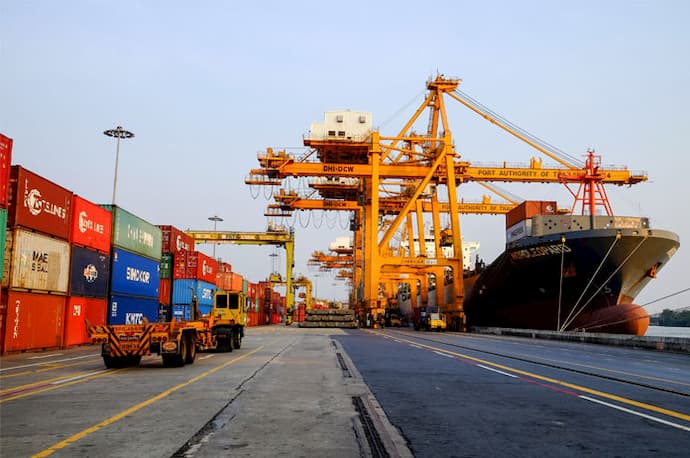 We will add more information as details are announced on various sectors in Q1 2022.