FazWaz is breaking into the Cambodian property market with a full scope of unit sales and marketing solution for agents, agencies, and developers.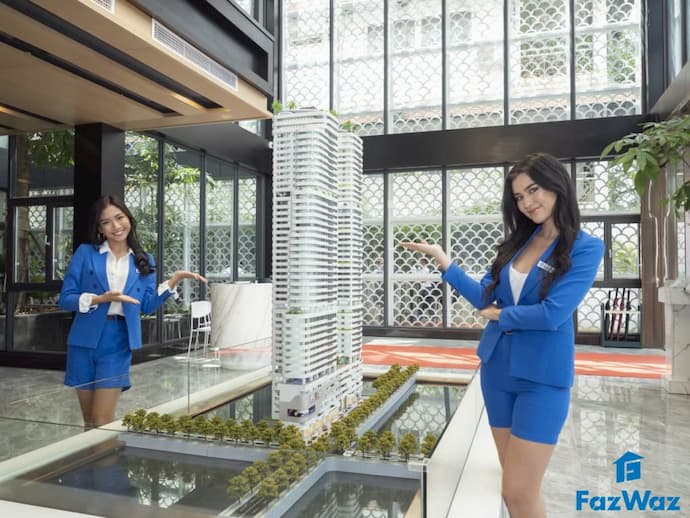 What is FazWaz?
The company has a multinational management team with over 30 years of experience in the Cambodian real estate sales and development sector and the head office is now open in BKK1 (Boeung Keng Kang), Phnom Penh.
A statement said "Starting November 2020, FazWaz Cambodia will march its sales army into the Kingdom's new-build property market to empower local agents with the highest possible commission shares for their sales results, and unilateral support for selling the most prestigious, trustworthy, and in-demand projects nationwide. FazWaz vows to deliver strong and sustainable sales for partner developments across Cambodia."
The company is also underpinned by Realestate.com.kh and associated assets. FazWaz Cambodia is part of the Digital Classifieds Group in Cambodia (The Australian based owner of Realestate.com.kh, FazWaz Cambodia, in a joint venture with FazWaz Group of Thailand).
FAZWAZ PTE LTE has operated technology-enabled real estate brokerages in Thailand and other countries since 2015. This direct partnership allows FazWaz Cambodia to leverage lead generation from Realestate.com.kh local and international media channels, and FazWaz Thailand's huge network of International buyers and world-class technology.
Who are the team behind FazWaz?
FazWaz Cambodia's experienced management team consists of James Whitehead, CEO of FazWaz Cambodia (ex-General manager of Realestate.com.kh for 5 years); Moek Chenda, BDM of FazWaz Cambodia (Founder of Realestate.com.kh and Renowned Technology and Real Estate trainer); Shengwei Zhao, COO of FazWaz Cambodia (ex-Head of Marketing of Realestate.com.kh and DCG Cambodia).
Mr. James Whitehead confirmed that FazWaz Cambodia is a collection of "The Kingdom's very best property agents and a multinational management team of real estate, technology, and sales professionals. FazWaz will provide the best environment for success through our corporate culture, unbreakable core values, and collection of Cambodia's most respected development partners."
The company is widely supported by its core marketing partner, Realestate.com.kh – with a 50+ strong marketing and technology team located in Phnom Penh Cambodia.
The CEO added:
"FazWaz agency represents a new way to do real estate business – in a time that demands it. FazWaz's ultimate goal is to give anyone the opportunity to make the money they deserve from the real estate industry in Cambodia, and provide the best and safest possible investments to end buyers."
Mr. Moek Chenda, the company's Business Development Manager, added that "FazWaz is set to revolutionise the way the real estate is sold in Cambodia. We are the first truly tech-enabled agency in Cambodian history. We are powered by the leading real estate marketing networks of Realestate.com.kh and partner channels both locally and Worldwide, and this company will be driven by the most talented salaried and non-salaried sales team possible on the ground in Phnom Penh, Siem Reap and Sihanoukville."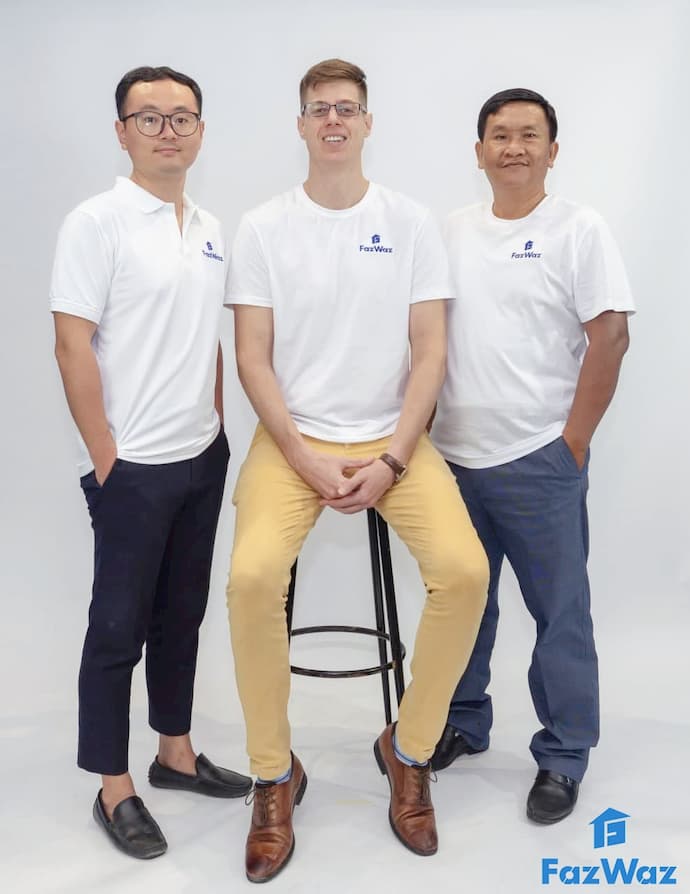 What does FazWaz do?
Some of the core specialities of FazWaz Cambodia and its services include:
Empowering local agents to grow their income and career development – offering freelance agents the best offers, Over 50 freelance agents have joined the FazWaz Cambodia.
Building peer-to-peer networks across Cambodia – rewarding lead and sale generators, wherever and whoever they may be in the Kingdom. FazWaz offers 90% of commissions to the agent for self-generated buyer sales in the most popular condo projects in Cambodia.
Career growth and access to sales tools – Pipedrive CRM to manage leads, uniforms, business cards, and daily training.
FazWaz Cambodia aims to lead over 100 freelance and in-house sales agents in Cambodia starting from November 2020. Interested agents can contact the HR team at FazWaz for full-time salaried positions or part-time freelance positions.
FazWaz also will work and partner with affiliated agencies or agents tp provide the best deals. They said that "As of November 2020, FazWaz already represents over 15 leading developments in Phnom Penh – and seeks to represent over 50 nationwide by mid-December."
You can find out more here.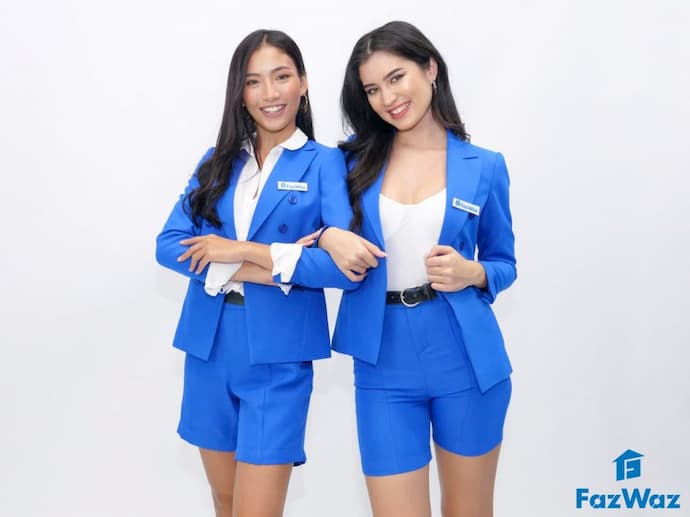 Realestate.com.kh and FazWaz sign MOU
In November 2020, Realestate.com.kh signed a Memorandum of Understanding (MOU) with the FazWaz Group for the Cambodian market.
This means that for existing agencies and agents that have an account on Realestate.com.kh, they can gain access to what FazWaz Cambodia has to offer such as property listings automatically appearing on FazWaz.
Registered agents on Realestate.com.kh will gain leads flowing from FazWaz' international network.