The Cambodian Commerce Ministry's new e-marketplace, CambodiaTrade, which was announced earlier in 2021 aims to assist SMEs and solve logistics issues.
CambodiaTrade set to launch in 2021
Since the Ministry announced the creation of CambodiaTrade, a number of partners have signed up to help facilitate the service.
CambodiaTrade has been open for pre-registration since July 2021 and forms part of the Go4eCAM. The CambodiaTrade e-marketplace was developed with financial support from the Enhanced Integrated Framework for Trade-Related Assistance for Least-Developed Countries.
On August 30th, 2021, the Ministry of Commerce signed an MoU with Wing Bank (Cambodia) Plc to provide digital finance capacity building and knowledge training for SMEs in Cambodia.
In September 2021, DHL signed a memorandum of understanding with the Commerce Ministry to offer logistics knowledge and support for the platform and aid SMEs wanting to sell their goods globally.
DHL Country Manager Prayag Chitrakar said the platform could boost small and medium-sized companies (SMEs) tapping new foreign markets. "Breaking into new markets requires research information to make informed business decisions prior to making a launch. Failure to develop local market knowledge results in slow sales, customer-related issues, lower customer satisfaction, which entail losses in business and SMEs do not develop a clear e-commerce or channel strategy. Choosing the right channel to initiate your e-commerce journey is equally important," he said.
By the end of 2019, 52,154 SMEs were formally registered in the Kingdom, employing 824,245 staff.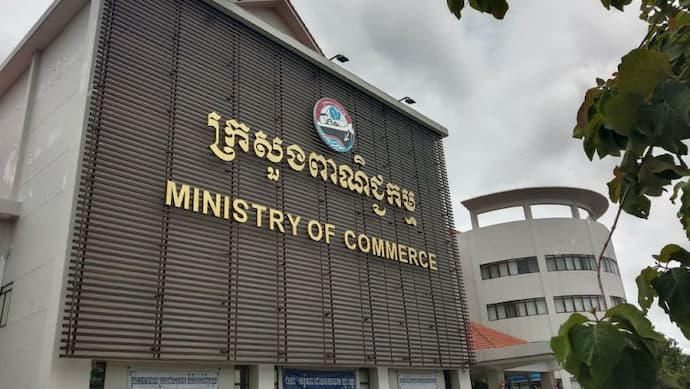 Eligible to register on Cambodia Trade
With CambodiaTrade scheduled to launch imminently in September-October 2021, only 34 firms had been approved by the Ministry of Commerce to display their products on the marketplace reported the Khmer Times.
The eligible products for the platform are those that are locally made and hand-crafted but it's not clear how that is vetted. Local and foreign companies are eligible to apply, however.
SMEs have to meet the following criteria to register on CambodiaTrade:
Company or enterprise formally registered with the Ministry of Commerce or its affiliates;
Hold a valid Patent Tax and VAT certificate;
Offers products that are made in Cambodia.
"Once registration is approved, SMEs can fill their inventory by posting their products on their store pages. Those products will be unveiled at the market when it is officially launched," the ministry told the Phnom Penh Post.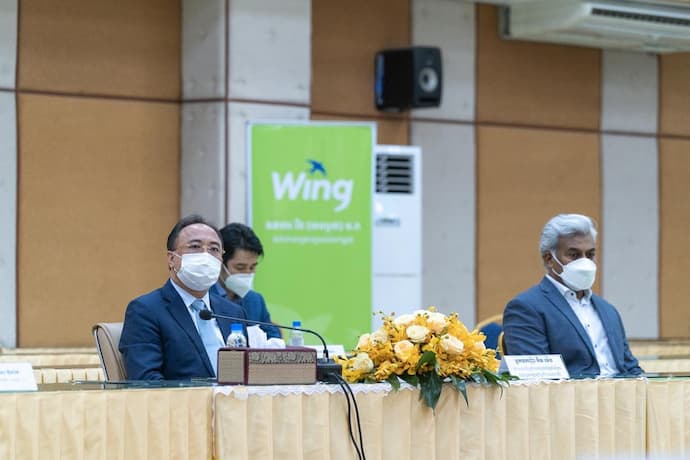 Global logistics impacted by COVID-19
The pandemic has had a severe knock-on effect on global supply chains and costs of shipping and international freight have skyrocketed in 2020-2021.  The challenges posed by COVID-19 also create opportunities and increased online shopping demand.
Within Cambodia, a number of projects have been announced and delayed. The deep-water port terminal construction at the Sihanoukville Autonomous Port (PAS) has been delayed until 2022 (due to be complete by 2025). The construction had previously been scheduled to start in mid-2021.
The delayed timing could cost the country much-needed income as shipping companies,  are in a spending frenzy with shipping capacity forecast to hit a record-matching level by 2023. Shipping rates from China to the West Coast of North America route have increased five-fold.
UPS international president Scott Price said, "The logistics industry does not see 2022 as having any less disruption in supply chains than in 2021."
On a smaller scale, posting smaller letters and packages internationally have been very expensive, hindered by delays, and in many cases, items have reportedly gone missing. The EMS service offered by the Cambodian Post was unavailable for a period of time and DHL and FedEx prices are incredibly high, even though their services tend to be more reliable.
The Cambodian General Department of Customs and Excise (GDCE) reported in September 2021 that $1.5 billion in revenue has been generated in the first eight months of 2021. In 2020, the GDCE collected $2.420 billion as revenue.