NFT (non-fungible tokens) have taken off in 2021 with record-breaking financial returns, and they have entered nearly every market from sports to fashion, art, collectables and more. We look at the growth of this space and see if there is a marker for NFT in Cambodia?
What are NFTs?
NFT stands for a non-fungible token (basically it is a unique item that cant be replaced). These NFTs can most easily be thought of as a one-of-a-kind trading card, piece of art, or a digital artefact (first Tweet or Meme or other social media posts).  If you trade it for a different item, you'd have something completely different.
An NFT could be anything with intrinsic value that can be collected and is traded and sold on blockchains.
What are NFT Marketplaces?
NFTs are traded and sold on popular marketplaces – OpenSea is probably the most well-known but there are also Rarible, Grimes' choice, Nifty Gateway, with many many more.
VeVe is (according to its parent company Ecomi) "an app-based marketplace for premium licensed digital collectables. With VeVe, users can obtain common, rare, or one-of-a-kind digital collectables, customise and showcase them in the virtual showrooms, as well as buy, sell or trade collectables with other VeVe users – all from the palm of their hand."
The company has already released NFT from a number of well know artists and brands such as "Back to the Future", "Ghostbusters", "Superman" and many more – but the biggest release was held in August 2021 when Marvel announced its first line of NFTs and launched its partnership with VeVe.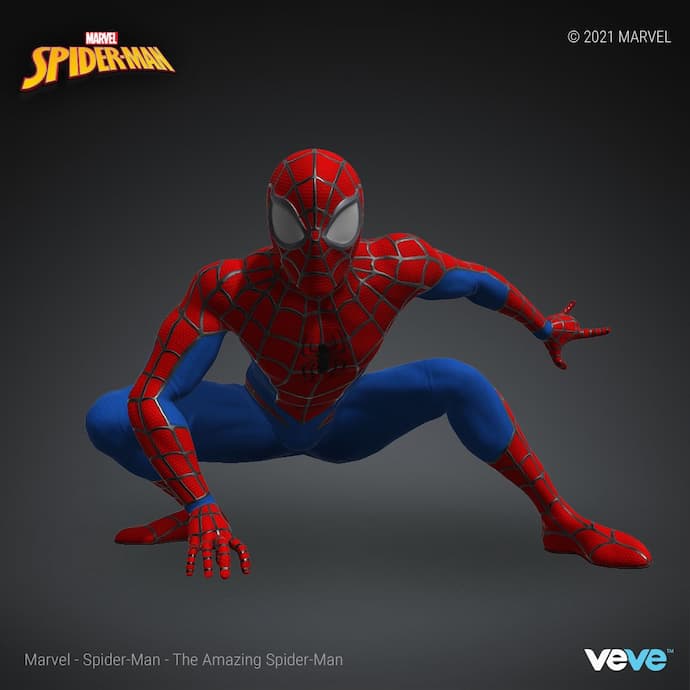 On Saturday, 07 August 2021 the first Marvel NFT sale was Spiderman – with thousands of the limited NFT selling out. Future Marvel collectables will feature Wolverine, Iron Man, and Captain America and more are expected in August 2021. The NFT lineup will also include digital comic books. (You can read about all of their drops to date here).
There don't seem to be any official restrictions on users in Cambodia buying and trading NFT, although they take place on mostly Etherium based blockchains and transferring funds does require sending money on international exchanges and crypto exchanges.
The Size of the NFT Market?
The appeal of NFTs is broad – it could be sports, or art fans, collectors of iconic brands or investors who are purchasing these as a speculative asset, with the hope that the value of the NFT will rise and it could be sold for a profit. The NFT market is also now worth billions of dollars.
The NFT marketplace saw sales worth USD $2.5 billion in the first two quarters of 2021. On August 8 2021, the value of the NFT marketplace daily volume saw records break as OpenSea processed about $78.8 million in transactions! To get an idea of the growth in 2021, the same company processed $21 million in total in all of 2020.
NFTs are selling for record prices as the sentiment has changed in 2021 from considering these as a fad – to changing the landscape of digital art, collectables and adding revenue streams for many industries such as music, sports, in-game memorabilia etc.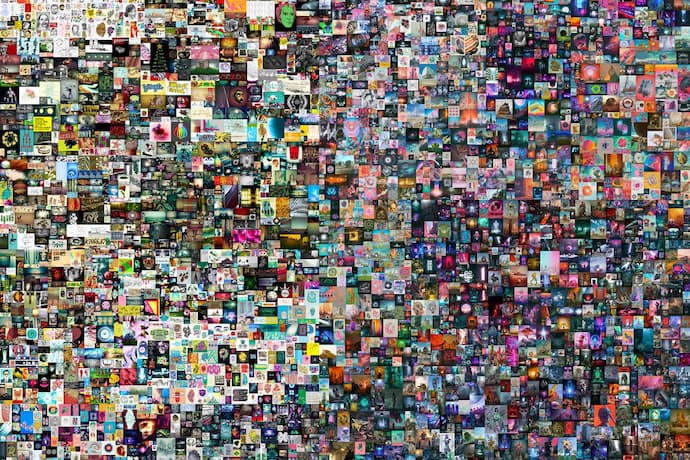 The Verge reported on Beeple's NFT Everydays: The First 5000 Days auctioning off at Christie's selling for USD $69 million – this is $15 million more than Monet's painting Nymphéas sold for in 2014.
The CryptoPunks collection features 10,000 24×24 8-bit-style pixel art images of male and female characters which are inspired by the London punk movement of the 1970s. In 2021, a CryptoPunk' NFT sold for $11.8 million at Sotheby's. CryptoPunks are now the most popular NFTs and the collection is worth over $952 million (at time of publishing on August 11 2021).
From a Cambodian perspective, like with all financial literacy and investments, there needs to be an onus on the individuals to understand the risks of what they are getting into. But these digital marketplaces are global and could be prime opportunities for Cambodians to also make profits, and for organisations to raise funds.
Cambodian NFT Purchases 2021
In August 2021 – BOAX NFT announced the sale of its first Olympic themed NFT artwork "Olympic Happiness" to HRH Prince Narithipong Norodom of the Kingdom of Cambodia. The price was USD $16,000. It was the first really high-profile sale of an NFT mentioning a Cambodian buyer.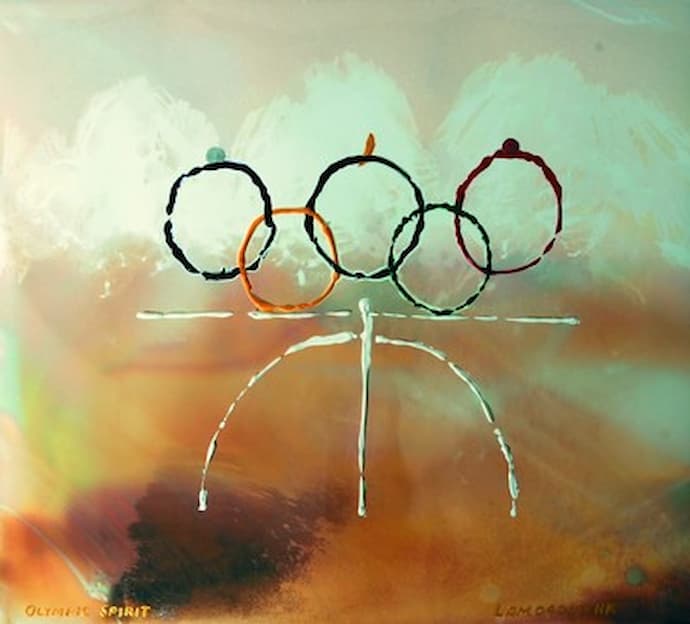 BOAX reported "The bidding for the "Olympic Happiness" NFT on BOAX NFT Marketplace started on 23 July (2021), coinciding with the Grand Opening of the Olympic Games. The highest bid of US$16,000 was placed on 8 August by HRH Prince Narithipong Norodom, grandson of HRM King Sihanouk Norodom of the Kingdom of Cambodia."
HRH Prince Narithiporn Norodom said: "The very rapid development of NFT market is one of the biggest events in the Financial Technology space. I am a strong believer in FinTech and its capacity in changing everyone's financial life….. It's an honour for me to own his first Olympic NFT at this special time, not only to show my belief in the Olympic spirit, but also to show our commitment in facilitating the development of FinTech industry in Cambodia."
How Could NFT Sales Benefit Cambodia?
There is plenty of evidence that the younger generation of Cambodians are interested in this NFT space, as well as eSports, blockchain and crypto – these, are the future.
Although the legality of cryptocurrencies remains murky in the Kingdom, digital currencies have already been promoted by NBC which has one of the leading CBDC (central bank digital currency) in the world, with Bakong.
If you think from a cultural and artistic point of view, the different Cambodian organisations could make much-needed money from digitising iconic Khmer history and selling them as NFTs. This could be a range of items from sculptures, artefacts, and even from popular creatives of Cambodia's rich heritage (depending on who owns the rights. Imagine owning a rare Sinn Sisamouth or Ros Sereysothea NFT?
The added benefit of NFT is that artists/owners often retain a sales percentage if the NFT gets sold multiple times so there is an added value and ongoing income for rights owners, and even national organisations if they digitise famous Khmer artwork.
The South China Morning Post for example announced in 2021 its 'ARTIFACT' Litepaper, advocating a standardised metadata structure for recording accounts of history and historical assets on the blockchain as non-fungible tokens (NFTs).
The blockchains also add financial accountability and public records – The National Museum of Cambodia management recently said it needs funding to 'continue to perform its main function of conservation, training and promotion of Cambodia's cultural heritage.' Perhaps some items could be monetized through NFT and they could generate the funds required?
It's also an appealing concept for the Khmer diaspora around the globe based in the US, Australia, France and elsewhere- there could be potential investors who could easily support Cambodian heritage, own a digital part of the history and have an easy means of paying for it digitally.
Similarly, in the case of national disasters such as flooding and pandemic, rare items could be turned into a non-fungible token, bid off and the proceeds benefit those in need, organised by the government or the relevant agency in charge.
Other potential growth areas for NFT are:
Sports NFT
The popular NBA Top Shot (with sales in February and March of 2021 exceeding USD $400 million) is one of the most famous Sports NFT marketplaces.
But many more are popping up in 2021 and famous sports stars are releasing NFTs to ride the wave of popularity.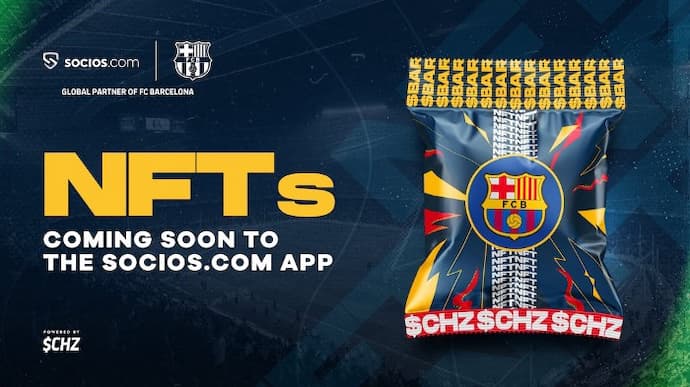 Socios has ht the news in 2021 for partnering with top football (soccer) clubs around the globe such as Manchester City, Juventus, and Barcelona. These deals also allow fans to buy tokens.
Could Cambodian football clubs (or sports federations) look at this as a means to engage with fans and raise much-needed funds? With the SEA Games 2023 fast approaching – it might be an ideal opportunity to cash in.
See more sports NFT platforms here.
Social Media NFT
Nafter, the world's first social media NFT platform is building a social media NFT ecosystem and released a demo version on how the platform would look and work in Q3 2021.
Influencers "can turn any of their photos, life moments or any other content be it a piece of exclusive art or music that could be turned into an NFT and sold to their fans."
The idea is that influencers could sell these on the platform and it would have a direct bidding option on each post where the highest bid would be revealed along with the post. Users can browse the Nafter platform and bet on their favourite influencers' posts to buy the NFT of it. Fans decide the value of the photo, video, or art posted by their respective social media influencers.

The influencer marketing space in Cambodia has been booming, and although it's far less regulated than some countries, in terms of these influencers disclosing paid for promotions and product endorsements on social media platforms – this will allow a different form of engagement and is less product-based – while still generating revenue.
NFT Regulations in Southeast Asia
There are many innovative means by which an NFT could be used in Cambodia. In line with the governments driving ambition to digitise the economy in the Kingdom, and embraces other technologies-  these NFTs should not be ignored.
Keep in mind that the Thai Securities and Exchange Commission (SEC) Board imposed new regulations "that prohibit digital asset exchanges from trading Non-Fungible Tokens (NFTs). These prohibitions are likely to have an effect on Meme Tokens such as Dogecoin and Fan Tokens, as well as NFTs."
In Vietnam however, the country's first-ever NFT-based art marketplace Cong Troi was launched in 2021.
Singapore's top virtual influencer (a digital artist and street culture enthusiast, Rae, was the first virtual influencer in Southeast Asia to mint and sell a collectable series of non-fungible tokens (NFTs).
The Asia Times went as far as to claim that "Asia is likely to become the largest market for non-fungible tokens (NFTs) within the next two years".
Let us know your thoughts on the potential of NFTs in Cambodia- is your business looking at using these in the Kingdom, and how?