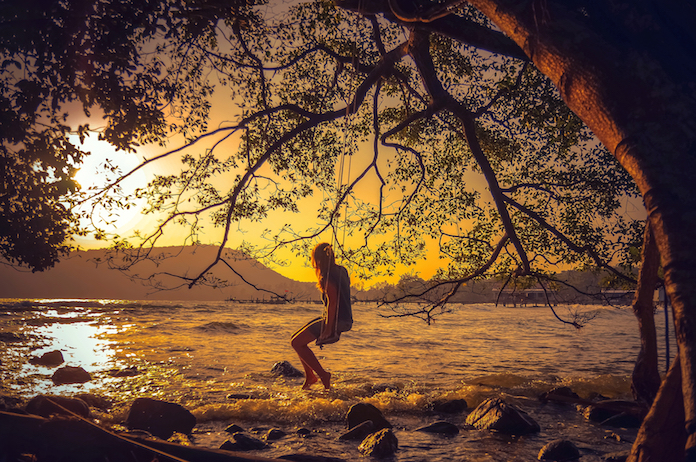 Cambodia's Angkor Wat has been recognized as one of the wonders of the world since it was first brought to travelers' attention in the mid-19 century by French explorers. Visitor numbers have climbed from 7,650 in 1993 to more than two million in 2013. This year, the temple complex was voted by TripAdvisor as the world's third top landmark after Machu Picchu in Peru and the Grand Mosque Centre in the United Arab Emirates. The rest of Cambodia, however, remains a relative mystery. A new tourism marketing strategy for the country, released by the Ministry of Tourism (MOT), aims at encouraging travelers to explore further and stay longer.
Total international arrivals have almost doubled from 2,508,289 in 2010 to 4,775,231 in 2015, according to the MOT. However, the majority of visitors still land at Siem Reap International Airport and stay in the country for only an average of 6.8 days. The total length of stay in the Kingdom of Wonder has actually declined over the past two decades. Many of the country's wonders, such as its wilderness areas, remain rarely visited.
The Ministry's new strategy seeks to address these issues by focusing on six areas: the expansion of priority markets, the development of tourism products and service in response to the market demands, the encouragement and promotion of flight linkages from important tourism markets, the increase of tourism promotion through all means, and the promotion of domestic tourism.
Over the course of the last few months, the B2B team of writers has sat down with a number of market players, both in the private and public domains, to discuss the country's new tourism marketing strategy and look at what the country could be doing to make visitors stay longer.
Visothy So, Undersecretary of State at the MOT, says that this year the Ministry is focusing on growing its priority markets. In the first half of the year, the Ministry focused on strategies to increase the number of Chinese tourists. During the second half of the year, it is looking at increasing the number of Japanese visitors.
Luu Meng, the co-chair of the Government-Private Sector Working Group on Tourism, also believes China should be a priority. Despite recent efforts by the Ministry in this regard (such as encouraging hotels, restaurants, tour guides, and places of interest to display information in the Chinese language and to employ Chinese-speaking Cambodian staff), Meng thinks that China is still not well serviced. A lot of work needs to be done to attract this demographic and keep them in the Kingdom for longer. Meng says that he and his colleagues would like to see tourists stay for at least 10 days in the country.
Access to information is also key to diversifying the touristic offer and keeping visitors longer. Carrol Sahaidak-Beaver, Executive Director of the Cambodia Hotel Association, says that enough information is out there as to the various travel destinations in Cambodia but that the information is scattered and needs to be centralized. Tourists need to know about alternative destinations so that they can pre-arrange tour stops for extended stays that include events like the Buffalo Races in Vihear Sour Village in Kandal Province, or trekking options in the Cardamom Mountains, Ratanakiri and Mondulkiri. "We have to get this information out internationally, so travel agents can offer more than temples and beaches to the destination experience," she says.
According to Sahaidak-Beaver, the formation of the Cambodia Tourism Federation and enhanced cooperation between players in the private sector and between the private and public sectors has gone some way in enabling players to gather ideas and concepts and formulate plans. However, she believes that more research and development is needed in order to understand what foreign visitors want and to encourage them to explore alternative travel opportunities.
Cambodia would also be wise to turn to some of the bigger and more established markets in Asia to learn from their experience. Takenori Ueda, Managing Director of Tama Home in Phnom Penh, believes that Cambodia could learn a thing or two from Japan, a country that has successfully developed a strong country brand that is well understood by the growing number of Chinese travelers. Ueda thinks Cambodia needs to work on helping tourists discover places that are uniquely Cambodian.
Arnaud Darc, CEO of Thalias Hospitality Group, says that the Cambodian government has started some successful initiatives but there has generally been a lack of follow-through. The electronic visa system, for example, has facilitated online visa applications but it is still not accepted at every border checkpoint. Likewise, the implementation of a common visa for visitors traveling between ASEAN member countries has yet to materialise.
Darc says that sports tourism ventures, such as the Sihanoukville International Half Marathon, are already a reality in the Kingdom, although there's plenty of room for further development. Extreme sports, which are available in eco-tourism areas such as Mondulkiri and Ratanakiri, is another sports-tourism area that needs attention. Eco-friendly initiatives also need to be encouraged. "Synergies can and need to be developed between all those initiatives," Darc says.
Although Cambodia has been attracting an increasing number of tourists every year, the country has yet to realise its full potential when it comes to its hospitality and tourism sector. The new tourism marketing strategy is a solid step forward in the right direction, but if the country wants to keep tourists longer it needs to make a serious effort to diversify its touristic offer, facilitate access to information for tourist and cater to key demographics, such as Chinese tourists. It also needs to extend its e-visa system and push for the implementation of a one-visa system for all tourists traveling within ASEAN.