Cambodia has received a mention in Lonely Planet's Best in Travel Picks for 2021, with Footprint Cafes in Siem Reap, in particular, being singled out for their community work.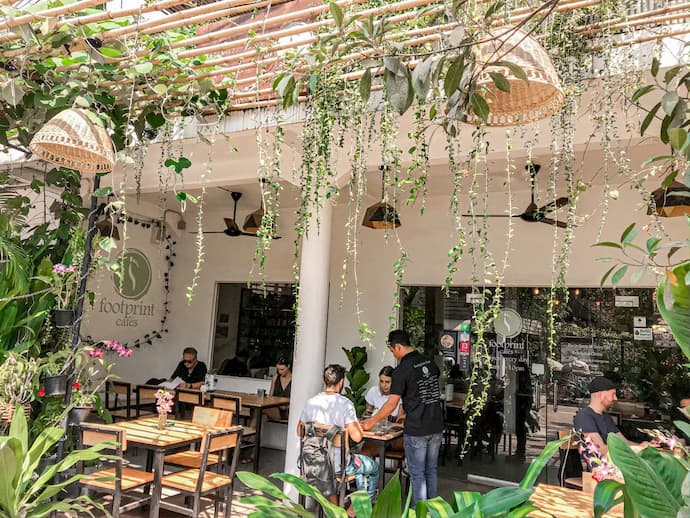 The popular travel guide publisher highlighted 30 inspirational people, destinations and tourism projects in this different take on travel and looking towards another disrupted year of travel in 2021, following the large-scale decimation of the tourism and travel industry in 2020 due to COVID-19.
The President and CEO of The Lonely Planet, Luis Cabrera said, "We also decided to make this year's Best in Travel different by recognizing places and people demonstrating a genuine commitment to sustainability, community and diversity. And that's only the beginning. We salute all the winners!"
Footprint Cafes – Cambodia
In the Community section of their recognition, they singled out Footprint Café in Cambodia, one of the few Asian businesses identified on their 2021 lists.
Invisible Cities, U.K.

Kazakhstan

Faroe Islands

Medellín, 

Colombia

Tesfa Tours, 

Ethiopia

Australia

Hesham Moadamani, Refugee Voices Tours
Footprint Cafés,

Cambodia

Burren EcoTourism Network, 

Ireland

Georgette Jupe

, Girl In Florence
The cafe supports training, employment and start-ups to help lift people out of a cycle of poverty that affects 45 per cent of the local population. As a result, Footprint Cafes was named "best small business" in Lonely Planet's Community category.
The Siem Riep business said of the recognition "We're feeling over the moon. Footprint has just been announced as Lonely Planet's Best in Travel for their Community Small Business Award 2021. Thank you for the nomination and for all your support. Massive congratulations to Pheakdey and the whole team for all their hard work and for making Footprint the welcoming space it is."

Georgina Hemmingway, who founded the cafe in 2016, told the South China Morning Post that she is "setting up a second Footprint Cafés, in Koh Phangan (Thailand). She also has plans to establish one in China."
Siem Reap Development
Earlier in 2020, the Cambodian Prime Minister Samdech Techo Hun Sen approved an investment of 150 million US dollars to construct 38 roads in Siem Reap province. The road construction is scheduled to be completed by the end of 2021.
NagaCorp Ltd. confirmed in November 2020 that it was proceeding with its ambitious plans of constructing the provisionally named, "Angkor Lake of Wonder", a non-gaming resort in Siem Reap, Cambodia.
Meanwhile, the new Siem Reap Angkor International Airport is on track and when its completed is said to be the biggest in Cambodia.
Angkor Wat
Cambodia earned $18.45 million in revenue from the sale of tickets at Angkor Archaeological Park in the first nine months of 2020, a 75 per cent decrease compared with the same period last year, according to figures from Angkor Enterprise.
In December 2020, the famous site and tourist attraction celebrated the 28th anniversary of the inclusion of Angkor Wat on the Unesco World Heritage List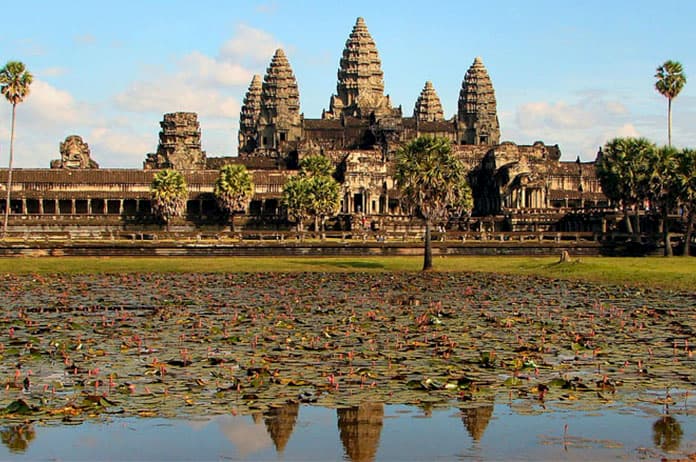 Cambodian tourism award winners 2020
In 2020, a number of Cambodian tourism businesses have won accolades:
Tourist Visas for Cambodia
The most obvious biggest issue for tourists is that currently tourist visas are not being issued and the rules on visas for business travellers have changed several times in 2020 due to the COVID-19 outbreak.
If the visa situation improves and the possible eventuality of widespread vaccination for COVID-19 allows for easier travel in 2021 then Cambodia may be seen as an ideal destination, as The Lonely Planet suggested travellers are looking for less busy tourist destinations in 2021.