The Mastercard Economics Institute's Travel Industry Trends 2023 report offers key insights about the global state of travel and still maintains mainland China's reopening is expected to bolster growth globally and the pent-up demand has yet to be fulfilled – with a concentrated impact in the Asia-Pacific.
The report adds that worldwide real GDP growth is down to 2.8% YoY throughout 2023 from 3.4% in 2022 according to the latest estimates from the Mastercard Economics Institute. Cambodia has recently revised down its GDP forecast for 2023 to 5.6 per cent so it is still strongly placed in comparison.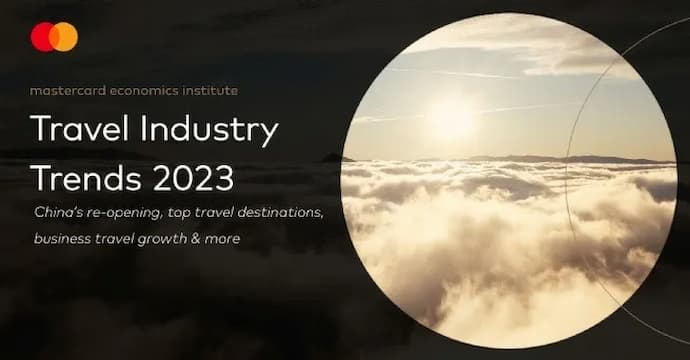 Reopening of Mainland China
Mastercard Economics Institute chief economist for Asia David Mann said "In 2023, travel came roaring back in Asia as China reopened its borders and other markets eased the last of their pandemic-era travel restrictions."
The report adds that travellers from mainland China "could bolster growth globally with a concentrated impact in Asia Pacific expected to help the region outperform the rest of the world.
Cambodia has been reliant on Chinese visitors but has yet to see a rebound in 2023. The Mastercard report states that "travellers from mainland China historically spend more on retail (especially apparel) and groceries over accommodations or eating out."
By March 2023, spending on experiences* was 93% of where it was in 2019 despite minimal travel last year.
Economies in the Asia Pacific region will benefit given their strong ties to international trade, tourism, and geographical proximity.
Mastercard's report suggests that in March 2023, Chinese spending on experiences abroad surged from virtually zero in 2022 to just below where it was in 2019.
*"Experiences" includes tourists spending at restaurants, amusement recreation activities, casinos, nightclubs, bars and other events.
Travellers seeking experiences had seen risen globally, with spending on experiences up 65%, compared to 2019. Although demand for experiences had seen a strong rebound, the demand for luxury and other retail had yet to recover (69% and 58% of March 2019 levels, respectively).
For the Asia-Pacific region (and hence where Cambodia should focus its efforts), the report says that "rapid urbanisation, technological advancements and a burgeoning middle class contribute to the rise in outbound tourism. This growth is further fueled by the proliferation of low-cost carriers, improved visa policies and an increasing emphasis on experiences and adventure travel. As a result, Asia Pacific travellers are eager to explore regional and international destinations, creating diverse opportunities for the travel industry."
Cambodia Tourism 2023
In fact, the most recent data from the Cambodian tourist authority says that the total number of visitors from countries to Cambodia was 1.72 million in Q1 2023, a 600 per cent improvement on the same period in 2022 – and that Chinese visitors were ranked third.
Thailand – 570,000
Vietnamese – 285,000
Chinese – 184,000
Cambodian tourist minister Thong Khon has said that he expects more flights from China were expected in the second half of 2023.
Other Key Findings – Mastercard Economics Institute's Travel Industry Trends 2023
Leisure and business travel is growing at the same pace according to the report and one of the main drivers has been the lifting of travel restrictions in Asia/
Global leisure travel flight bookings increased by around 31% in March 2023 compared to the same month in 2019.
Corporate flight bookings caught up to leisure flight bookings driven –  regions with a strong return to office culture have been the main cause of this.
The most significant growth in commercial travel and entertainment expenses are led by Asia Pacific and Europe (up 64% and 42%, respectively) between January-March 2023.
The US and Australia remain favourite destinations for travellers from the Asia Pacific for Spring and Summer holidays.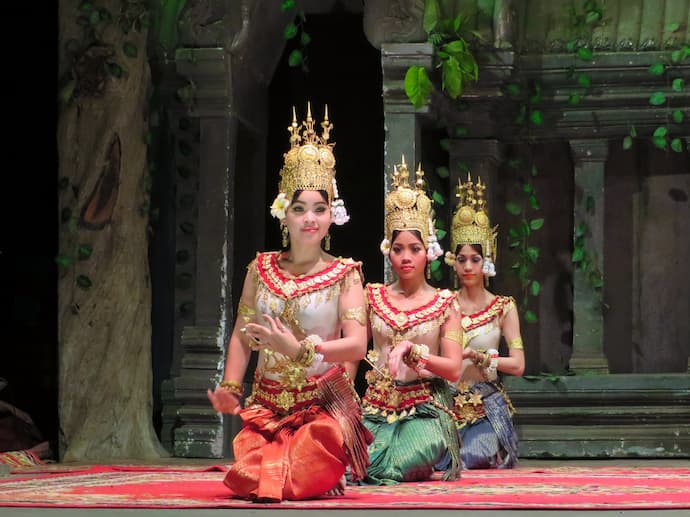 What Are The Travel Headwinds For The Remainder of 2023
Mastercard Economics Institute's Travel Industry Trends 2023 report suggests the following will be cause for concern for the remainder of 2023: Rising mortgage payments, declining asset prices and tightening of credit lending worldwide.
Editor's Note – the Paris Air Show is on this week and its one of the largest air shows on the planet with multiple massive aircraft deals being announced. Steven F. Udvar-Házy (Executive Chairman of Air Lease Corporation) told CNBC that he considers Southeast Asia as the biggest potential growth market.
There were also discussions about the issues many countries were having with building new or expanding new airports, which is something Cambodia is currently undertaking to be a regional hub. The current airport infrastructure globally, said Udvar-Házy are not able to cope with global demand for travel and the increased travel.