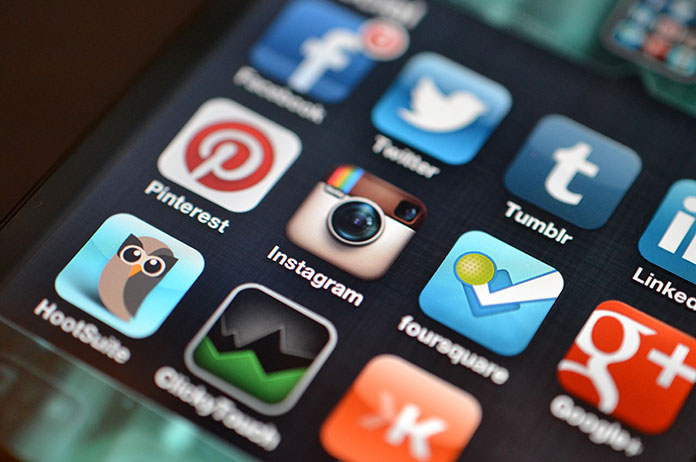 With the growth in Internet usage, an influx of international businesses and a recent jump in the number of marketing agencies operating in the country, Cambodia has rapidly become far more sensitive to the power of brands. With 100,000 new users currently joining Facebook each month, the tech-savvy younger generation in particular are connecting to global culture, and responding to innovative marketing strategies in a way that the country has not yet seen before. Standards are skyrocketing: a badly Photoshopped ad doesn't quite cut it anymore.
We caught up with members of some of the more established and forward-thinking advertising, branding and event agencies in the country, to explain why branding can no longer be a second thought, and what kind of marketing succeeds within Cambodia's unique cultural zeitgeist.
Ritchie Munro is a client service director at AD' Communication, and has more than 8 years of experience in advertising and communications in Cambodia. "A company with a strong brand identity knows what they want to say, how they want to say it and who they are talking to," Munro explains. "In the digital era we are seeing more and more customer connections to brands emotionally and longer brand loyalty, when consumers can relate to a brand message or visual identity rather than being driven by traditional factors like price or convenience."
This is truer than ever in Cambodia. Kanha Paula is an account manager at Briq International. "Today's rising consumer class are increasingly becoming more brand conscious, catching up to speed with our neighbours in Thailand and Singapore," she confirms.
Branding agencies have responded to this new consumer awareness. "It has become a really competitive market in recent years," explains Munro. "We have seen more independent agencies opening and growing and seen the traditional larger agencies of Cambodia shift their focus to media or concentrating on fewer clients. On the client side, companies realize that they need to stand out in a highly competitive market and are putting a larger focus on their marketing departments and communications strategies."
The Cambodian context
Munro believes there are a few things to bear in mind when marketing in Cambodia. "We know that Cambodians are rightly proud people, so messages and images built around the Cambodian flag or the country's cultural heritage are often very popular," he says. "One big consideration is that Khmer communication is quite direct and factual, so the use of metaphorical messages or idioms are often lost, so it's important to be aware of what can translate from English into Khmer when writing copy."
The medium you use to promote your brand depends on which audience you're trying to reach. Antony Hamon Garrou co-founded Branderz communications agency before leaving in March to set up Creem event agency and provide marketing consultancy to brands such as Chinese House and Zino Wine Bar. According to him, "TV is for the Khmer market: I don't think any expats use it for advertising. Social media is the main expat avenue – especially now everyone has smartphones it crosses to Khmer audience too. Print is also still a good one, but mostly for expats."
Imran Sadiq, owner and director of Live Wire Entertainment & Events, believes more traditional ways of getting the word out can still be effective in Cambodia. "We hold good, quality events so our clients will do our advertising for us through word of mouth, introducing their circle of clients. We also sponsor some things with partners, such as fashion shows, which also gets our name out there. We also feature in magazines and implement search engine optimization to make sure we rank highly with Google," he says.
Social media is an increasingly potent force within the Cambodian marketing world. "Well-targeted online marketing is nothing new, and still follows the same fundamentals of defining your core target audience and making messages particularly suited to their tastes," explains Munro. "For the first time in history advertising is truly a global industry due to its exposure to emerging markets and the growth of digital technology. Brands are no longer thinking about a localised consumer mentality but are tackling how to communicate to a new global consumer culture. Everything online is measurable."
Hamon Garrou agrees. "You have to pay someone to manage social media. Five or six years ago you could just post stuff on Facebook and get visibility, but now you can't get any organic likes. At Branderz, all the individual posts we create for a company are catered, specified and designed individually. We always sell the whole package with photo design and a photo shoot." Hamon Garrou is so confident in the power of Facebook that to promote events with his new company Creem, he "only uses Facebook and networking".
Finding an audience
"Once you know who you're target market is, designing a plan around them will help you market more specifically," explains Paula. "Coming up with a solid SMM (social media marketing) plan is one of the keys to tap into their interests and their world. This form of internet marketing allows potential customers to learn about your brand and activities, and follow your special promotions so ultimately, they will come and purchase from you."
"Cambodians love watching and sharing Youtube videos they like with their friends. Social media is used to share their experiences, to get the latest news, so it's valuable to engage your audience by having a video that'll appeal to them so they can pass on the info to their social network," she adds.
As yet, alternative apps such as Line or Whatsapp haven't taken off. "There is a space for them but I don't think they are key channels yet," says Munro. "Line is the leader in Cambodia in terms of apps but most companies lack the consumer data bases required to use them effectively. I think mobile operators should be utilizing this more."
Forecasting the industry
What are the future trends in marketing? "In the past 18 months we have seen a lot of real estate and land development companies looking for branding as it's becoming such a competitive market," Munro says. "A lot of the new F&B outlets in the city are doing their own branding, and doing it really well. A great example of this is Brown coffee who have developed a great brand identity and loyal following."
"The financial and banking industry is also a growing sector with more companies entering the market. Typically, it's the larger domestic brands that need the most help, like telecoms and internet providers who have the budget and demands for multiple campaigns," he adds.
Munro believes that change lies with the country's youth. "I think this generation are the first to explore subcultures and individuality. Whether it's in fashion, music or art we are seeing a really diverse representation of young Cambodian lifestyle. The traditional cultural influences are still there but they are diminishing as Cambodian art forms evolve and become their own entity. Quality and originality is increasing all the time and there is a bright future in terms of creativity for this young generation," he says.