The Realestate.com.kh EXPO 2022 which was held over the past weekend (2-3 July 2022) at the Premier Centre at Sen Sok welcomed over 12,000 attendees and generated property sales of $30 million to help revitalise the property sector.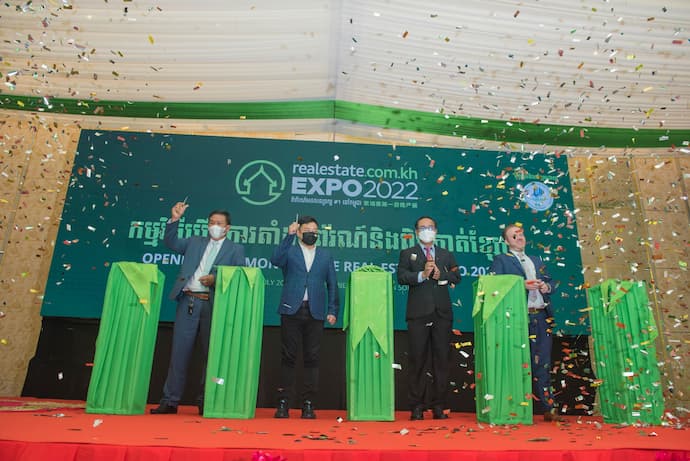 EXPO 2022 Success
EXPO 2022 saw key property showcases, exclusive developer deals, as well as new launches and two days of talks from industry experts which appealed to domestic and international buyers.
Realestate.com.kh said the EXPO confirmed "a healthy demand for property from within Cambodia and beyond."
Tom O'Sullivan, CEO of Realestate.com.kh added "We knew that after not being able to deliver an event like this for over two years that it would be popular and well attended, however, we were quite surprised by the number of deals being generated on the spot during the event. And while $30 Million in sales is already a huge success, there will also be hundreds of sales generated in the weeks post the event".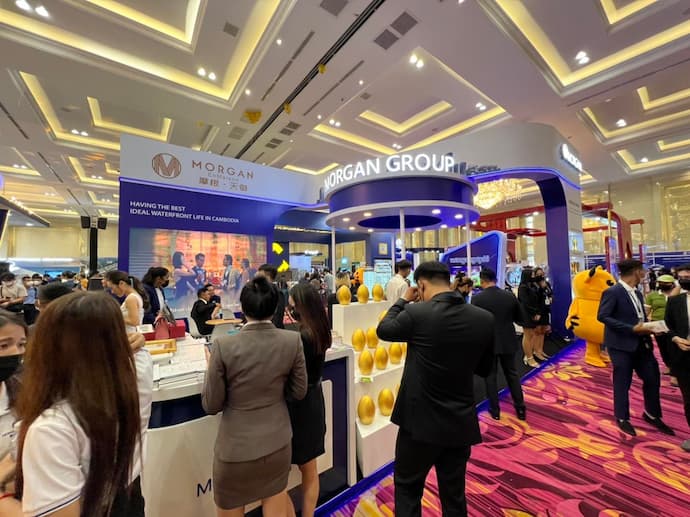 The EXPO series of events prides itself in gathering major brands in one venue for the benefit of Khmer home seekers and foreign property investors.
With more than 12,000 people attending the event in Phnom Penh vent over 2 days, the demand was evident and attendees had the chance to directly talk with leading property developers, insurance and legal firms to have a sound understanding of the Cambodian market and property investments.
"I think this speaks to the quality of projects in the market as well as the confidence from local and international buyers now that we are post-COVID. Of course, this is not possible without the support of the best quality projects, agencies, banks and brands that continue to support Realestate.com.kh and its events," O'Sullivan added.
Cambodian Property Sales on Path to Recovery
B2B meetings were also a key attraction for several participants. The Khmer Times reported that O'Sullivan said that the real estate market is on the path to recovery.
"We are still waiting for China to fully reopen and definitely hope that in the second half of the year (2022) we will see some aggressive buying in the real estate sector. More investors from Europe, the United States, Korea, Japan, Singapore and Malaysia have also evinced interest in buying property in Cambodia. This has also boosted the confidence of local buyers."
This was also ensured by the seminars which covered a range of topics across real estate & construction, banking & finance, insurance and more tips from experts.  The discussions included general property buying tips, long-term sector outlooks and the context of a post-pandemic market in the Kingdom.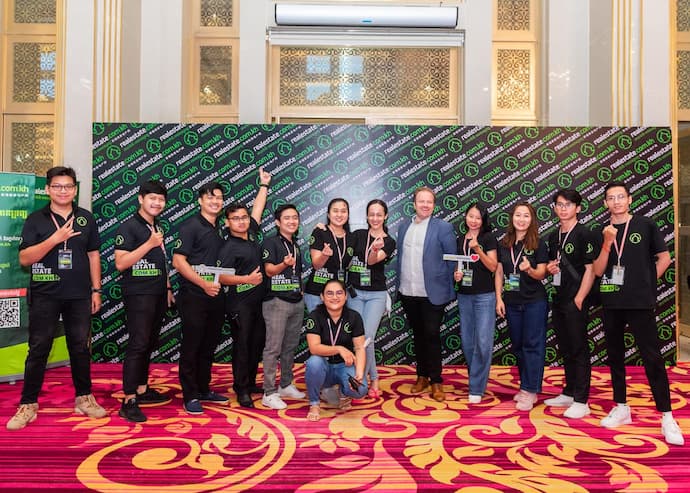 Cambodia My 2nd Home
The "Cambodia My 2nd Home" (passport) programme was also discussed at the seminars, which since the EXPO has seen great media attention.  Guest speakers Mr Zeus Lam Ho Bun (Project Director), and Ms Sharens Liew from CM2H (Singapore District Director) both presented on the topic which has been exclusively launched by the Khmer Home Charity Association, with sole approval from the Cambodian Ministry of Interior
The CM2H website says "The Cambodia My 2nd Home (CM2H) is a program promoted by the Cambodia Ministry of Interior to allow foreigners to stay in the Kingdom of Cambodia with a Golden Visa of 10 years.
CM2H holders​ can apply for a Cambodia passport after 5 years.
This is the only pathway for one to apply for a Cambodian passport.
The CM2H program is open to all countries recognised by Cambodia with certain investment and financial requirements.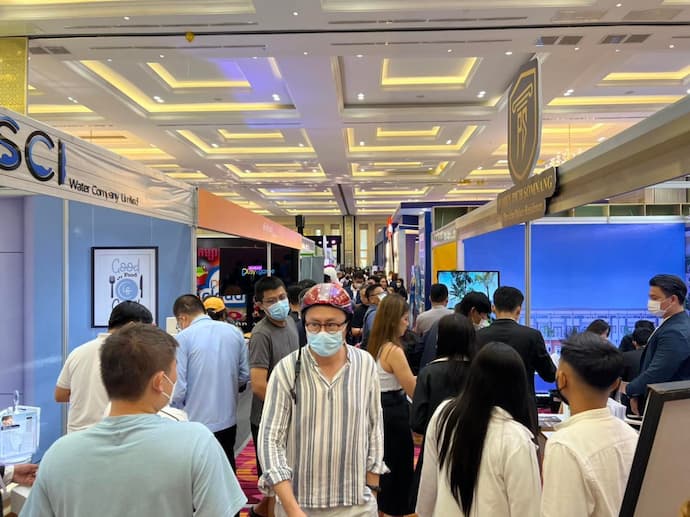 Cambodia – Tiger Economy and Ripe for Investment
Anthony Galliano, President of the American Chamber of Commerce and Group CEO of Cambodian Investment Management Holdings said in his presentation on  'An Overview of Cambodian Market: What Drives the Economy and What Opportunities Are There for Local, Multinational Companies and Individual Investors" that it was "time to give Cambodia the recognition it deserves as the "Asian Tiger of the 21st Century".
Galliano added that Cambodia is undergoing industrialisation and has maintained exceptionally high growth, and one of the key advantages for Cambodia is that foreign investors can 100 per cent own companies except in certain categories (cigarette manufacturing, movie production, rice milling, gemstone mining and processing.)
Edward Lee, CEO of Prince Real Estate (Cambodia) Group Co., Ltd. re-affirmed the sentiment adding that "Cambodia is now as accessible as Dubai for foreign investors and as exciting as Thailand with a thriving entertainment industry. What we need to do is to educate people outside (about Cambodia's distinctive advantages). Get up and talk to the investors.
Cambodia is also the most liberal and investment-friendly country in Southeast Asia. What we need to do is to showcase more varieties of real estate products."
The Real Estate EXPO 2022 received invaluable support from several partners including the Real Estate and Pawnshop Regulator of Cambodia, The CVEA, Chambers of Commerce as well as other key commercial partners in the private sector.