Khmer Enterprise organised a seminar in collaboration with the Young Entrepreneurs Association and Khmer Times during the visit of the Singapore Business Federation (SBF) delegation to Cambodia. The seminar aimed to shed light on the startup and SME ecosystem in Cambodia.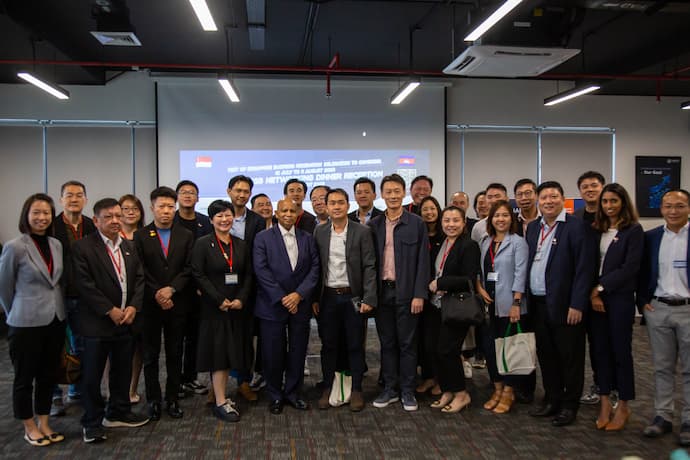 The event was held on August 2, 2023, and presentations were made by H.E. Chhieng Vanmunin, CEO of Khmer Enterprise (KE); Mr. Bun Sambath, Executive Director of the Young Entrepreneur Association of Cambodia (YEAC); and Mr. Mohan Bandam, founder and publisher of the national newspaper Khmer Times.
During the seminar, several investors expressed optimism regarding investment opportunities in Cambodia across various sectors. However, the discussions primarily focused on the agricultural sector, particularly the agriculture processing industry.
Topics covered during the event included exploring government support mechanisms and how KE and YEAC can assist investors in finding partners, skilled labour forces, and relevant entities that can facilitate their investments in Cambodia.
H.E. Chhieng Vanmunin highlighted the government's increased funding for SMEs as part of the post-pandemic support for startups. 
KE has developed various programs to support Micro, Small, and Medium Enterprises (MSMEs) and startups – in 2023 KE allocated approximately USD $28 million to support startups through 100 different programs and Vanmunin added "We nurtured the idea, we gave them brands and connected them to investors."
How Can KE And YEAC Support Investors In Cambodia?
H.E. Vanmunin said KE can help investors to connect and network with suppliers, local SMEs, and government institutions pointing them in the direction of the right people in order to expand their business network and also help them to access incentives offered by the Cambodian government.
He said Khmer Enterprise has a mission to be one of the national platforms for entrepreneurial activity. "We support all businesses in Cambodia, local and international. We don't favour any one of them, as long as they can create a good business here."
Mr. Sambath said YEAC does regular surveys to assess the challenges SMEs and members face and seek mechanisms to support them, acting as a voice of the private sector and also providing input on government policy.
"The challenges of SMEs are the priority for YEAC, including access to finance, digital inclusive SMEs, and access to a skilled workforce. We have worked a lot with the government in terms of policy as well," he added.
Mr. Sambath said many SMEs in Cambodia have closed or merged during the pandemic, but he expressed optimism that Cambodia also can be a Singaporean investment destination since Singapore has successfully exported its sports technology to the region, for example.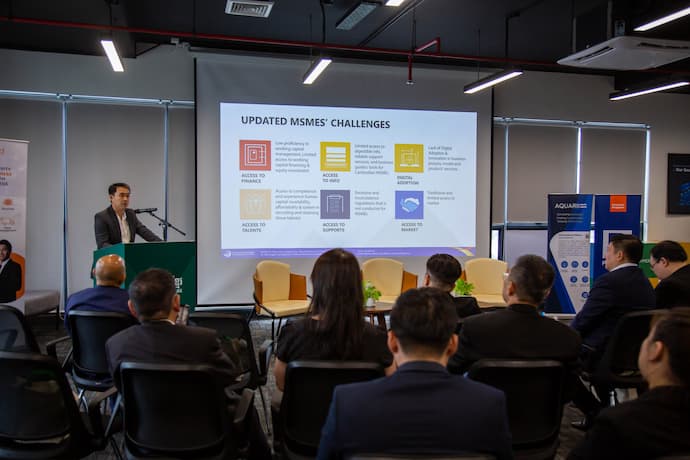 What Are The Areas Khmer Enterprise Is Allowed to Support?
H.E. Vanmunin said the areas that Khmer Enterprise support are:
Internet Communication Technology (ICT)

Services

Agriculture

Manufacturing
KE has worked with early-stage startups to those already listed for an IPO. In addition, they have also brought tech experts from Silicon Valley to coach and provide guidance for startups in Cambodia to reach their potential. 
How To Evaluate Valuations Of Startups in Cambodia?
H.E. Vanmunin explained that there are various methods used to evaluate startups, with Khmer Enterprise collaborating closely with numerous Venture Capital (VC) firms. 
Sometimes startups are evaluated for free in partnership with other organisations; this approach aims to foster a supportive ecosystem where startups do not feel "ripped off" by accepting investments that may not be in their best interest.
In Cambodia, the availability of funding exists, but the challenge lies in bridging the communication gap between VC firms, angel investors, and startups, according to Vanmunin.  
However, one challenge lies in the fact that many Small and Medium Enterprises (SMEs) in Cambodia are not yet sufficiently strong or established. At KE, they provide coaching and guidance to both startups and investors and help educate angel investors on how to make informed investment decisions.
"It's not like Silicon Valley where you can raise millions (USD) on ideas. In Cambodia, you can raise money based on a prototype, growth, sample performance, measure performance, then you can raise funds, but you cannot raise it at an idea level," he added.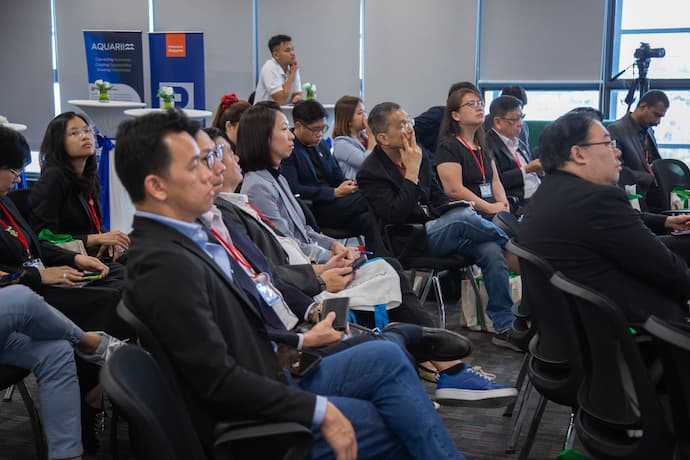 Cambodia Needs To Process Raw Goods For Export
Mohan Bandam (the Khmer Times founder and Publisher) said that the opportunities in Cambodia are enormous as the country is slowly moving away from labour-intensive industries to medium and high-tech industries. He also mentioned the multitude of industries and the Special Economic Zones.
However, in terms of agriculture which is still a key economic pillar, many Cambodian agricultural products are sold to Thailand and Vietnam unprocessed and sold on by those respective countries at higher rates. Bandam said, "It's not just rice; it applies to other agricultural products as well, such as cassava, corn, cashew, and pepper. These countries repackage these products and export them under their own Certificate of Origin, even though they originally came from Cambodia."
These concerns were also supported by Mr. Michael Tan, CEO of Aquarii BD and H.E. Vanmunin.
This raises the question of why there aren't more processing companies in Cambodia to add value to these agricultural export products.
During the panel discussion, several issues were highlighted as reasons for the lack of processing in Cambodia:
Lack of Finance

: Mr. Bandam said that establishing a highly efficient rice mill requires substantial investment – a minimum of USD $15 million is needed and there needs to be consistent cash flow to procure paddy from farmers who require immediate payments. Some farmers opt for alternative methods such as forward selling to neighbouring countries.

(The price of paddy is also at a current three-year high – adding to the costs)

Lack of Processing Equipment

: There is a "mix and match" scenario, as not all local millers have all of the necessary equipment. Many farmers find it more convenient to sell their raw products and receive immediate cash payments, while some neighbouring middlemen offer higher prices.
H.E. Vanmunin emphasised that the value chain in the Kingdom is not yet fully connected. Despite the capital-intensive nature of the agri-industry and the involvement of small-scale farmers, the process of purchasing from farmers for processing becomes a logistical challenge.
There are also uncertain returns on investment considering the high cost of equipment required to start the operations, he added.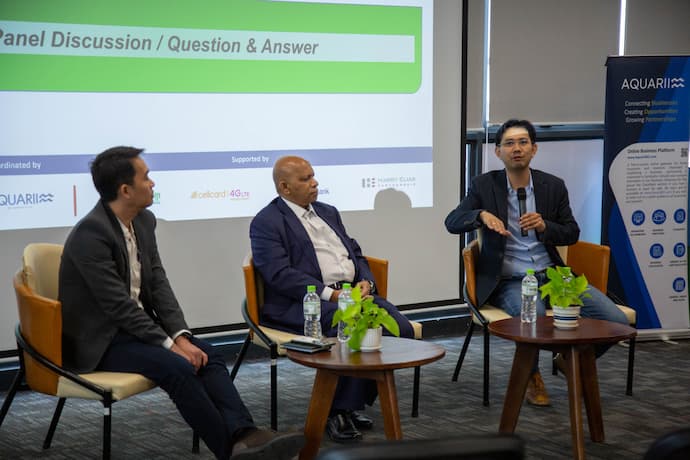 Read More About Singaporean/Cambodia Business News: