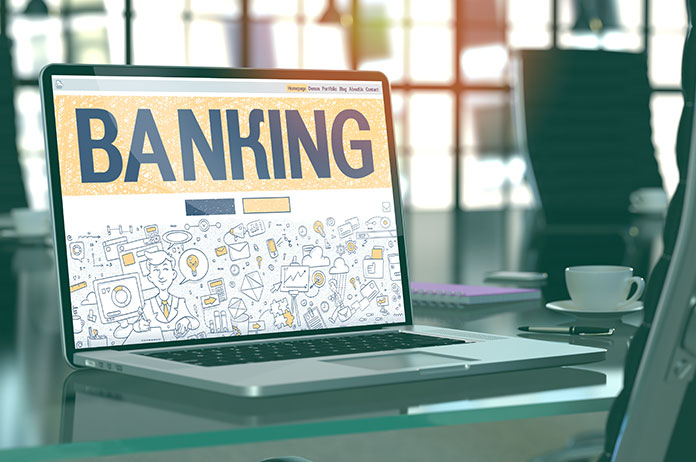 If you are serious about your company in Cambodia, then you are ready to open a business bank account here to manage your finances. However, with more than 35 commercial banks operating in the Kingdom, figuring out your best option can be a little overwhelming.
Just a few of the factors to consider include the corporate services on offer, the conditions to take out a loan and whether or not a well-developed e-banking platform is available. We explore these and more in order to you help you make the right decision.
If you considering starting a new business in Cambodia but need more information, our helpful guide has all the information you need.
Corporate accounts
Opening a business bank account in Cambodia is generally easy, provided you bring the correct documents. These normally include the Certificate of Incorporation, the Memorandum and Article of Association, the Certificate of Good Standing, and the Resolution of the Board of Directors to open and operate the account. A minimum opening deposit is often demanded, ranging from $100 to $5,000. Accounts can be available in US dollar or Cambodian riel.
The charges incurred when setting up and operating a business bank account in Cambodia vary depending on the bank, the type of account being opened and features offered. Each bank has a fee schedule outlining all charges, which is available to customers. As well as set-up fees, there can also be costs to run the account depending on the type being opened and other various factors, such as whether it has an overdraft facility. Some accounts also carry a fee for dropping below the minimum balance or for credit cards.
Some banks even offer corporate accounts geared towards particular types of businesses. For example, ANZ Royal has a Retail Business Cheque Account, a transactional account for companies that deal with large payments. With this account customers can make hefty payments to anyone in Cambodia, as well as initiate money transfers to any ANZ Royal customer free of charge. In addition, clients enjoy free access to automated payment services.
Tailored services for your business
On top of more standard offerings like chequeing, savings accounts, credit cards and overdraft facilities, corporate accounts allow access to an additional range of services, such as payroll management, letters of credit, and foreign exchange.
The payroll management service saves customers time by allowing them to process payments directly to employees, creditors or other parties with a bank account to which funds can be sent.
ABA Bank's clients, for example, can simply submit their staff salary payment files or directly credit the amounts to their accounts through ABA's internet banking. This prevents clients from having to withdraw cash from the account or issue checks. As a part of the payroll project, ABA Bank issues free ATM cards for clients' employees to provide instant 24/7 access to their funds through the bank's ATM network.
Banking online
During the last few years, the majority of the country's main players in the banking world have launched online services to customers, offering various transactions, such as overseas and domestic money transfers and payroll payments.
ABA Bank was among the first banks to introduce online banking in Cambodia, beginning in 2008 with their iBank service. They have now developed Smart Banking, an overarching online banking solution, comprising a multi-channel platform that gives the customer 24/7 access to self-banking. The system provides uninterrupted access to their networks of ATMs, i-banking and mobile banking solutions, including ECash, a cardless cash withdrawal service.
In 2015, ABA introduced Corporate iBanking to help companies manage their finances, a service that boosts security by enabling companies to establish multiple levels of authorisation for conducting certain activities. For example, for conducting payments, an accountant may initiate a transaction, but this will not go through until the deputy chairman verifies it, and the chairman approves it.
ANZ Royal was also one of the pioneers of online banking in Cambodia, introducing an internet platform in 2010. Their broadening portfolio of online services now include bank account enquiries and statements, credit card enquiries, local and international transfers, bill payments, term deposits and payroll services. In 2012, the bank introduced ANZ Transactive, offering corporate, institutional and commercial clients digital solutions and a single entry point for cash management, liquidity, trade and market requirements, together with a consolidated view of their financial position.
Maybank Cambodia has offered internet banking services since 2012. Besides viewing their account balance and transaction history online for both account and card transactions, customers can also transfer funds (within Maybank and to all banks in Cambodia), send money overseas and pay bills. They can also withdraw money from a Maybank ATM without an actual ATM or debit card: they simply initiate a request for "cardless withdrawal" using the mobile and online banking services.
For business users, the bank offers Maybank2E, a regional cash management service that allows the online management of information, payables, receivables and liquidity. This service is also available on iOS, Android and Window's mobile devices, allowing business users to do banking on the go. This is extremely useful for bosses to view and approve payment transactions when they are outside their office.
Banking apps
According to We Are Social, a Singaporean social media agency, mobile connections in the Kingdom increased from 23.9 million to 25.99 million in 2016. With the number of smartphone users growing rapidly across the Kingdom, we can expect mobile banking to become a common feature in the near future, and no longer a differentiator.
In 2015, ABA Bank launched ABA Mobile, the first full-scale mobile banking app in Cambodia, available for iOS and Android. With the swipe of a finger, customers can manage account balances, transfer money between accounts, and make a variety of payments free of charge.
Last year, Maybank launched Maybank Mobile Banking, the first mobile banking app of the Malaysia-based bank. With this app users can check their account balance, including all debit card purchases, and perform simple transactions, alleviating the need to visit a branch office. In addition, the user can send money to a mobile number. The cash can be withdrawn from any Maybank ATM without having to use an ATM card.
The new app uses augmented reality technology and includes a QR code reader. To easily locate the nearest bank branch, the augmented reality branch locator tool allows customers to scan their surroundings and follow onscreen directions. The augmented reality locator tool also detects nearby ATMs.
Taking out a loan
Commercial banks offer various solutions to their customers' borrowing needs, in the forms of overdrafts and business loans. Taking out a loan in Cambodia can be more difficult than you'd expect, however.
In Cambodia, a land title is used as security against a loan, with the bank generally lending up to 50 to 60 percent of the land's assessed value (quick sale value). Banks refer to a land title as "collateral", and this collateral cannot be a movable object, like a motorcycle, a car, or a boat.
Even if you have a land title, Cambodian banks are unwilling to lend money for long periods of time. Most business bank loans in Cambodia are made for less than five years. Because of this, businessmen here often turn to equity rather than debt for financing. However, there are limited options available for those seeking this form of financing. The finance industry is still relatively immature and venture funds, start-up investment companies or early "angel" investors are still relatively rare.
Microfinance institutions in Cambodia provide some loans without requiring the borrower to have a land title – only an ID card is needed – but these loans are generally very small and interest rates outrageously high. The loans also need to be paid back in a very short period of time, sometimes in a year or less. In addition, some MFIs do not allow foreigners to take out their loans.
On the positive side, the banking sector in Cambodia is undoubtedly moving forward. The Credit Bureau of Cambodia (CBC), an agency regulated by the National Bank of Cambodia, was established five years ago. It can report lenders for not paying back their debt and can help banks avoid making loans to borrowers who had previously defaulted on payments.