BUSiNESS CHAMBERS & ASSOCiATiONS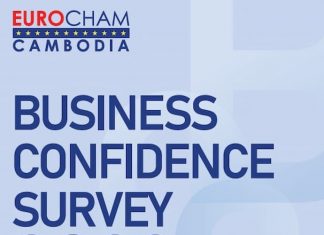 Mr. Martin Brisson, Executive Director of EuroCham, provided an overview of the Cambodia 2023 Business Confidence Survey which was released at the recently held ASEAN-Cambodia...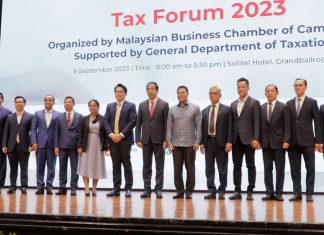 The Malaysian Business Chamber of Commerce (MBCC), with support from the General Department of Taxation (GDT), organised a Cambodian Tax Forum 2023 at the...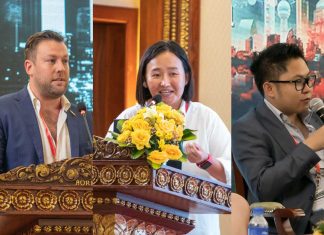 At the Digital Economy Forum II held in Siem Reap, industry experts from other Asian nations shared their insights on digital economy opportunities in...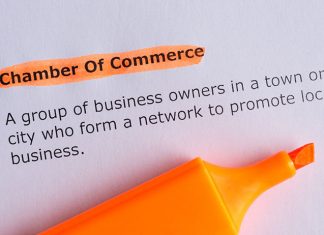 More than a dozen foreign national business chambers operate in Cambodia. They are an integral part of the Kingdom's business fabric, fulfilling a wide...
Do accidents just happen? Very rarely. Most are caused by human error or by failing to take proper precaution by using safety equipment. Why? There...
Signing up to a chamber of commerce comes hand-in-hand with a whole string of benefits for new businesses, says EuroCham Cambodia Chief Executive, Sheila...
The second anniversary of the Cambodian Women's Entrepreneurs Association (CWEA) took place on Friday 14th March at Hotel Raffles Le Royal in a well-attended...
Forging strong relationships is the key to successful business in Cambodia, advises Oscar-winning producer and UK Trade Envoy for Vietnam, Laos and Cambodia, Lord...
The Cambodia Women's Entrepreneur Association (CWEA) is a not-for-profit professional association with its mission to encourage and support women entrepreneurs in Cambodia through collective...
In a bid to boost business, hundreds of companies from across the globe gathered in Phnom Penh for the 8th Cambodia Import-Export and One...
Cambodia's future looks green after a conference to tackle environmental issues and sustainability in the Kingdom was hosted in the capital. More than 160 people...
At the American Chamber of Commerce's (AmCham) latest luncheon talk, guest speaker Rebecca Black, USAID Cambodia's Mission Director, urged guests to join the fight...