In the highly competitive world of real estate, one name is synonymous with excellence: CBRE. The Fortune 500-listed company is the world's largest commercial real estate service and investment firm, employing over 70,000 professionals across the globe and grossing $10.9 billion in revenue in 2015 alone.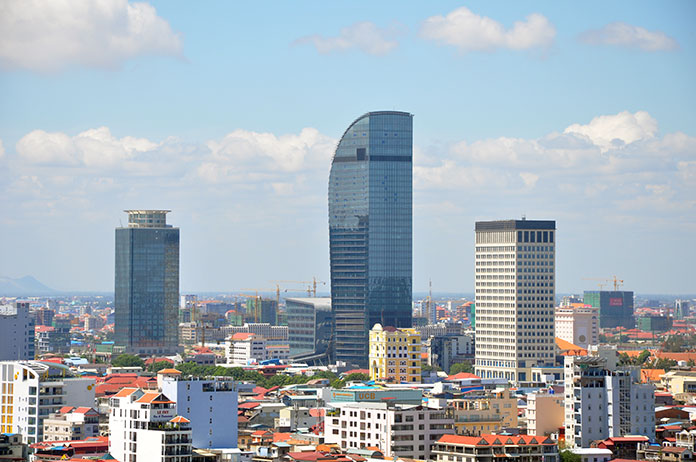 Headquartered in Los Angeles, CBRE Group, Inc. has been voted the industry's top brand by the Lipsey Company for 15 consecutive years, and has been named one of Fortune's "Most Admired Companies" in the real estate sector for four years in a row.
In frontier economies like Cambodia, resorting to the services of real estate experts like CBRE becomes even more essential than in more mature markets. In the Kingdom, the opportunities for highly profitable investments are substantial; however, due to an unfledged legal framework still lagging behind those of more developed economies, so are the pitfalls investors must circumvent. This is the reason so many of the leading developers, investors and occupiers operating in the Kingdom have sought out the services of CBRE Cambodia.
CBRE has had a permanent presence in Phnom Penh since 2008. The company's Cambodian branch was formed by a group of CBRE directors from across the Asia Pacific region, with primary input from branches in Thailand and Vietnam. The team in Phnom Penh has grown steadily since then, from one individual at the outset to a current team of over 30 dedicated full-time staff based out of an office in Phnom Penh Tower.
"Our goal is to maintain and improve our position as Cambodia's most technically capable real estate services provider, whilst also providing our clients with accurate, up-to-date information and the highest quality of service," says James Hodge, surveyor of CBRE Cambodia.
It is that trademark quality of service that has helped the agency land some of the biggest contracts in the Cambodian real estate scene. CBRE Cambodia successfully let and managed a number of high profile buildings within the office and residential sectors, including Maline and Phnom Penh Tower – two of the capital's most successful developments to date. At present the company is involved with a range of large scale projects including The Exchange Square, Hongkong Land's flagship office development in Cambodia.
Active in all Asian markets, CBRE takes advantage of their far-reaching web of offices to bring to the table a wealth of expertise and connections that other real estate agencies operating in Cambodia can only dream of. "Our country and regionwide network of contacts and colleagues allows us to draw upon a vast reserve of skills and knowledge, which in turn means we are prepared for any challenge our clients may face," says Hodge.
CBRE Cambodia provides brokerage services within the residential, office, retail and industrial markets. They are also actively involved with land, investment and hospitality transactions. Their property management team offers some of the leading facilities and asset management services in the country, providing strategic advice as well as day-to-day management.
They also benefit from a dedicated research, consulting and valuation team, whose market insight adds value to their services and provides their clients with comprehensive market information and financial analysis. Their suite of professional services also includes the provision of international standard RICS and IVS compliant valuations.
No investment in real estate is free from uncertainty – not in Cambodia or anywhere else. However, you can significantly reduce your risk exposure by partnering up with the right real estate agency. With proven expertise and an extensive regional and global network of connections to draw from, CBRE Cambodia is in an ideal position to provide the sound real estate advice you need to succeed.
CBRE Cambodia (CB Richard Ellis)
T