Cambodia Climate Change Summit 2022 (CCCS22)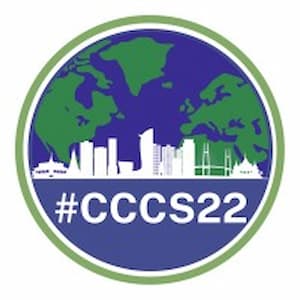 The Cambodia Climate Change Summit (CCCS22) is returning from October 17-19 2022 in Siem Reap.
Cambodia Climate Change Summit (CCCS) is a Ministry of Environment initiative organised by the Mekong Future Initiative with the support of international and local partners.
Last year, CCCS21 brought together experts, practitioners, civil society and businesses to showcase Cambodia's efforts toward sustainability and mitigating the impacts of climate change.
The event provided policymakers, leaders in environmental solutions and industry partners with an overview of the strategies and practices for tackling the impacts of climate change in Cambodia and the Mekong Region as well as laying out a vision for innovative solutions to some of the most pressing environmental issues in the Kingdom and beyond.
More information is to be released.
To check out last year's event please visit here.