Cambodia Digital Economy Forum 2023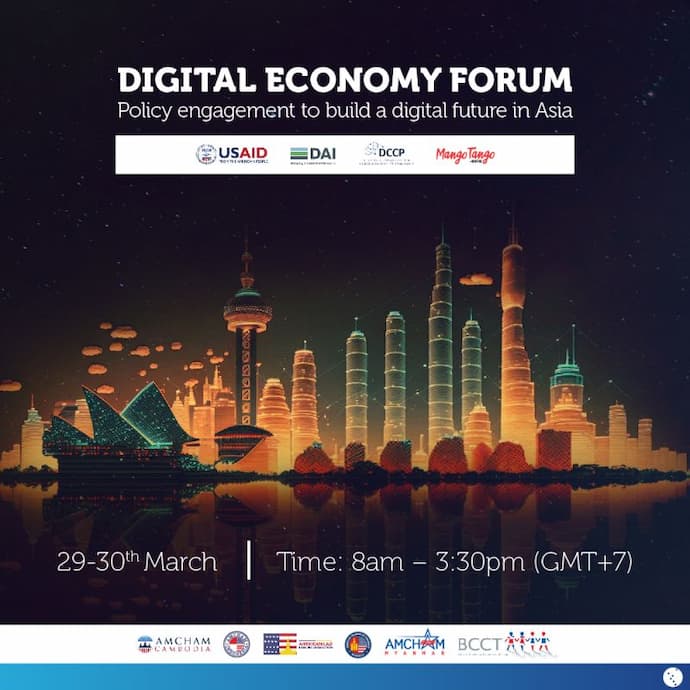 The Cambodian Digital Economy Forum is taking place from 29-30 March 2023 at the Himawari Hotel in the capital of Phnom Penh.
USAID's Digital Asia Accelerator and MangoTango are the event organsiers and the two-day event is intended to bring international and regional businesses as well as digital policy experts to discuss the future of the digital economy in the region.
The topics due to be discussed include:
The organisers said, "The goal of this forum is to build engagement and foster dialogue to promote harmonized, transparent, and business-friendly digital trade policies across the region."
This event is free to attend online. ​