Cambodian Home & Lifestyle Expo 2020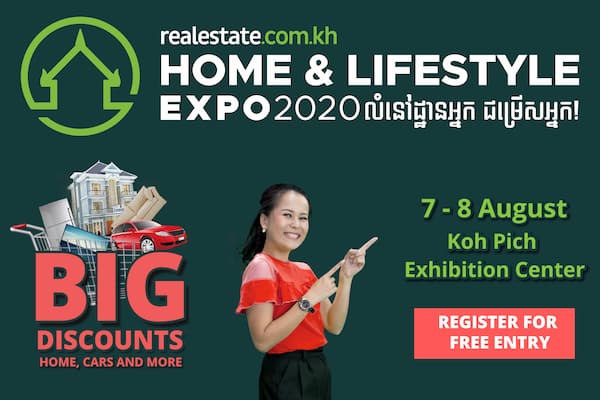 UPDATE: The event has been postponed due to COVID-19 (dated TBC)
Realestate.com.kh is hosting the Cambodian Home & Lifestyle Expo 2020 from 7-8th August 2020, at Koh Pich Exhibition Center in Phnom Penh.
This is the second edition of the expo and exhibitors representing the leading players from the real estate industry (property developers, real estate agencies and architecture companies) in Cambodia, will showcase the latest development projects across the country.
There will also be other exhibitors from key sectors spread across 100 booths at the Home & Lifestyle Expo 2020. The industries who be exhibiting include representatives from banking & finance, automobile, telecommunications, technologies, jewellery, apparel and more.
The original dates for the expo were for it to be held in April 2020, but the event was moved to August due to the spread of coronavirus.