Year-End Property Sale 2020
November 27

-

November 28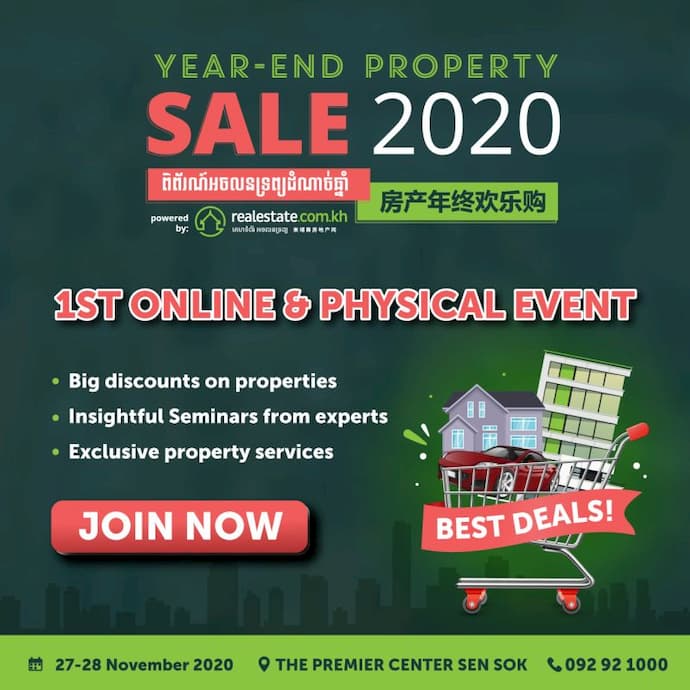 The Year-End Property Sale 2020 is organised by Realestate.com.kh at The Premier Center in Sen Sok (Phnom Penh) from November 27th to 28th 2020.
realestate.com.kh said the "event will house Cambodia's leading Borey, Condo, and Mixed-use developers as well as the country's best agencies, banks, lawyers, and other real estate-related businesses".
Property seekers, first-time home buyers, and investors will be able to purchase some of the best best deals at the Year-End Property Sale 2020.
Over 50 exhibitors will join this year's End Of Year Property Sale 2020 and the organisers expect over 10,000 people to attend the offline-online event.
Cambodia's banks and lending professionals will be on hand to assist buyers to secure their ideal property.
In addition, there will be property seminars, which will be streamed live to local & global audiences. These will cover a range of topics including recent changes in the Cambodian property law, government policies, the current state of the market, and the best opportunities in the Cambodian property.