IPS-Cambodia (Independent Property Services) was established in 2009 to meet the growing needs of international businesses to successfully locate their staff and business operations in the emerging Cambodian market.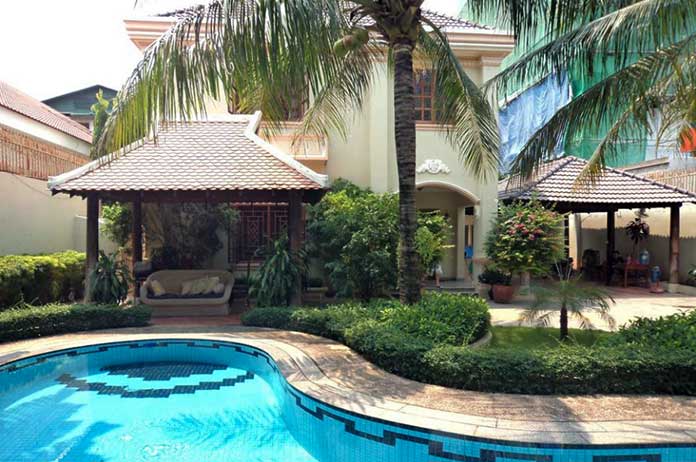 The business gained a reputation for providing a no-nonsense, professional approach to real estate ensuring clients were well represented in a market that is difficult to navigate. IPS-Cambodia is one of the very few firms in Cambodia that has successfully integrated western business practices in the Cambodian business environment. With a strong focus on outcomes, IPS guide its clients through the research and procurement process, ensuring best-value solutions are delivered.
IPS-Cambodia has offices located in the key Cambodian business districts of Phnom Penh and Siem Reap and through its partner network, IPS provide representation in Sihanoukville, Kampot & Kep, Battambang and Poipet. IPS-Cambodia is a dynamic business made up of both Western and Cambodian staff.
THE VISION
To be Cambodia's preferred real estate firm, providing the most creative, innovative service with 100% commitment to its clients.
THE MISSION
IPS-Cambodia is driven to be the recognized market leader in real estate services in Cambodia. Utilising new technologies to provide accurate and up-to-date information, skilled analysis and sound real estate advice. IPS will be the employer of choice in the Cambodian real estate industry attracting the best candidates to join its experienced team of focused and passionate professionals. The clients will become brand ambassadors because of their IPS experience.
CORE VALUES
At IPS-Cambodia, The core values are based on serving the needs of its clients with the highest level of professionalism, honesty and integrity.
IPS-Cambodia is a full-service real estate agency operation in Phnom Penh and Siem Reap offering the Following services:
Residential Rentals and Sales
Commercial Rentals and Sales
Valuations
Feasibility and Consulting Services
Property Management
Project Management
Due diligence, Search & Ownership Transfers
IPS recognise that there is no substitute for local knowledge and experience, this combined with the in-country connections enables IPS-Cambodia to provide significant advantages to its clients.
IPS experienced team of focused and passionate professionals is driven by a desire to be the leading real estate firm who provides "best in class" service to its clients.
IPS Cambodia has provided Property Management solutions since its inception in 2009. IPS have managed all sorts of properties from large commercial buildings, condominiums, residential towers and single apartment units. No matter the size or complexity of the building, the core fundamentals of property management stay the same; put people first, adhere to the buildings' policies and procedures and deliver the most cost-effective and efficient solution.
Real estate valuation is the heart of IPS professional services. A true and defensible assessment of property value can mean the difference between reaching a critical goal – securing a loan, closing a sale, choosing the best asset – or failing to achieve it altogether. IPS delivers these services within a scope customised to each client's needs. Our competencies run the breadth of Cambodian property types including residential, office, retail, industrial and agricultural holdings.
It's the IPS team that sets this agency apart. Senior Management including David Murphy and Grant Fitzgerald have a combined total of 15 years experience working in the Australian Facilities Management sector where they delivered property management solutions to both the private and public sector. This knowledge and experience underpin its Real Estate services.
IPS Cambodia is a well-established, modern business that thrives on long term relationships. All Real Estate solutions are delivered with IPS's trademark honesty, professionalism and integrity.
Browse thousands of properties for rent or sale when you visit www.ips-cambodia.com today!
Contact information:
Website: www.ips-cambodia.com
Phnom Penh: +855 77 959 861
Siem Reap: +855 17 843 423
Property inquiry: [email protected]
Advertising inquiry: [email protected]
Addresses:
Phnom Penh Branch: https://goo.gl/Xr7WN2
#182, St.63, BKK1, Phnom Penh
Siem Reap Branch: https://goo.gl/Ga6x7f
#618, Wat Bo Rd., Siem Reap
IPS – Cambodia's Premier Property and Real Estate Company