Maxk Group is aiming high- the congregation of companies is working together towards a common goal: to become the brand of the future.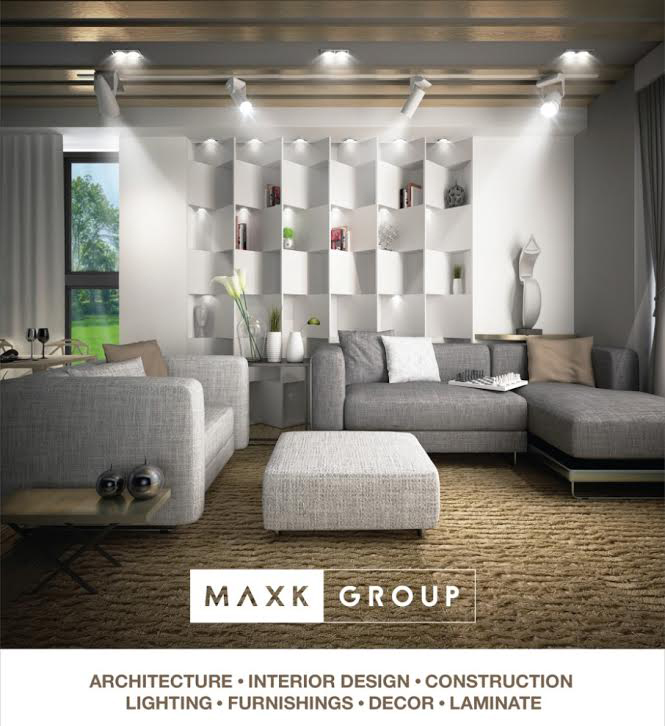 Racking up numerous accolades over its short life and counting some big names amongst their clients, Clarins, Rosewood, Cellier d'Asie and Erik Kayser, just to name a few, this goal is certainly within their grasp.
Established 2011, the Group is made up of Maxk Dsign, Maxk Lighting, Maxk Shop, and Maxk Laminate. Each of its four business divisions is oriented towards one essential component: projects execution, architectonic design, construction, interior design, lighting, furniture, decoration and flooring.
In a few short years, parent company Maxk Dsign has established itself as the architectural, interior design and construction company in Phnom Penh. Successfully executing a wide array of ventures for renowned brands and clients, Maxk Dsign has a meticulous eye for detail from concept to construction, focusing on effective planning, cost control, construction standards and site safety.
A one-stop solution provider when it comes to interior design, Maxk Dsign is spearheading the Group's push to break new ground with its quality driven, avant-garde solutions for both commercial and residential projects. They have consistently delivered smooth and competent project development throughout Cambodia in line with their maxim: "We design the experience, you experience the design."
Having experienced Maxk Dsign's prowess first-hand with their boutique store in Vattanac Tower, when world-renowned French brand Eric Kayser was planning a second store on the Riverside two years later, they knew to look no further than Maxk Dsign. For a living, breathing example of their discerning and distinctive touch, see the store on Sisowath Quay.
At the 5th annual Cambodia Construction Association (CCA) Summit & Expo in 2016, Maxk Dsign blew international and local exhibitors away with their booth, custom designed for the event. In 36 square metres, they were able to share their vision of design and, at the same time, launch their new division: Maxk Laminate in one of the largest construction related events in the country. Similarly back in 2014, the company wowed audiences at innovations and technology-focused international Cambuild with their booth, which was awarded best in show of the entire event.
The best of their unique design is showcased in their new MAXK showroom on Mao Tse Toung Blvd, in which one enters distinct environs according to domain: office, kitchen, reception, dining room. Their décor range includes kitchen cabinets, and much more, with measurement, design and installation all taken care of. The Creative Headquarters stand out for their clean lines and intelligent use of workspace.
From concept to finished product, a team of consultants at Maxk Lighting is at your disposal to guide design throughout the lifetime of your project. Maxk Lighting aligns itself with quality, being the exclusive distributor of world-class CDN lighting products in Cambodia.
Specializing in the complete lighting spectrum, exteriors, interiors, even underwater and underground lighting is now possible. Utilizing the latest technology, their team can bring one-of-a-kind solutions to life in order to create the desired effect and atmosphere, whatever the environment. Expect to see Maxk Lighting products in a range of contexts, from high-end hotels and resorts to prestigious car showrooms and private residences.
And their service doesn't end at point of sale. Not only does Maxk Lighting grant warranties of between one and five years on all their products, but once these are installed, their team will do everything in their power to ensure that your lighting plan is energy-efficient, and adapts to your changing requirements.
The exclusive distributor of prestigious Singapore-based, EDL, a brand synonymous with excellence, with decades of experience in laminates to call upon is just the beginning with Maxk Laminate. Searching the world for the best materials and technologies to enliven elegant and eye-catching spaces is the company's calling card, bringing the luxe look to the Cambodian market.
By partnering with leading manufacturers around the world who are paving the way for industry research and development, Maxk Laminate promises quality and outstanding results every time. The company has its finger on the pulse, staying ahead of emerging trends and technologies, harnessing them as they come to market. By engaging the best raw materials available globally, they consistently offer modern choices, and smart materials.
Since its opening in 2013, Maxk Shop has brought modern, original and contemporary products previously lacking to the Cambodian market. The retail store in the heart of Phnom Penh stocks a huge array of mosaic tiles, laminate flooring, unique parquet designs, as well as a selection of the most original lighting and decorative items, which all share the design philosophy of mould-breaking quality and innovation which is the Maxk Group motif.
Whether for private residences or businesses, they have the creative solutions to fit your needs, underpinned by their signature simplicity and elegance. Maxk understands that every home is different, so their furniture range can be custom-made or altered according to taste.
Uncertainty is a feature of every new venture, especially within the competitive realm of construction. One sure way to give your enterprise the best chance of succeeding is by calling upon the experts. Reaching a clear understanding of every client's needs to deliver a full complement of products to the highest standard is what Maxk group does best.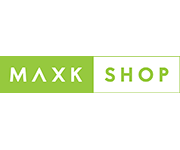 99B, Sihanouk Blvd, Phnom Penh, Cambodia
Opened in 2013, Maxk Shop brings modern, original, and contemporary products into Cambodia. From artistic home furnishings to lighting, Maxk Shop shares the same design philosophy as Maxk Group in terms of quality and innovation.
At Maxk Shop, you will find a broad variety of mosaic tiles, laminate flooring, parquet of unique designs, furniture as well as the most original lighting and decorative items available in the country. Whether for private residences or businesses, we propose creative solutions to customise your interior, with simplicity and elegance.
Since every home is different, furniture at Maxk Shop can be custom-made: different sizes, shapes and materials. We also serve commercial projects in Cambodia. Call us to make an appointment.