The Ministry of Labour and Vocational Training (MLVT) confirmed that the Foreign Employee Work Permit Applications have been extended until 31 May 2021.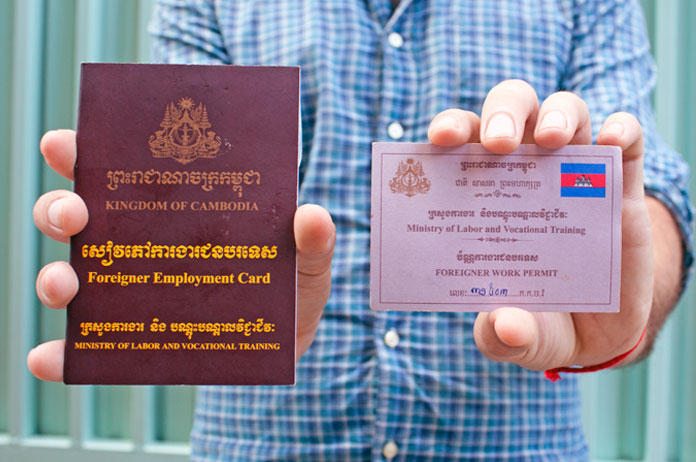 The extension was granted to help foreign employees "who face difficulties in returning to Cambodia in light of the COVID-19 outbreak" said legal firm DFDL. The original deadline was the end of March 2021.
Every employer in Cambodia "employing foreign employees, including representative offices, branches, private or public limited companies, non-governmental organizations and associations." must apply for work permits for foreign employees. says DFD.
The Ministry has been issuing reminders since August 2020 for business owners who employ foreign workers and foreigners, to apply for or extend their work permits.
Businesses and foreigners can apply for or extend work permit through the One Window portal of the Cambodian Ministry of Labour and Vocational Training.
You can read more here about obtaining a Foreign Employee Work Permit.
Fines – Foreign Employee Work Permit
Fines for each offence can reach between USD $630 by the MLVT up to USD $900 by a court.
The Law on Immigration also allows for prison terms to be handed out – up to three months – while deportation orders may also be issued to foreign employees.
Foreigners are also still reminded to be registered on the FPCS app.