ABC brand is making a bold step by introducing its exclusive new brew, ABC Reserve, a fine whisky-infused beer. ABC is known for its legendary "Extra Stout" and now with "Reserve", the brand invites consumers into an exciting blend of two worlds, brewed for those who seek for more out of life and are eager to explore new taste experiences.
"With ABC Reserve, we are aiming for those higher energy occasions, where the new generations are looking for a little more magic. It is quite different and bold, but ABC has always been about leading the way. We are excited to see our consumers awakening their senses and living extraordinary nights out with ABC Reserve," our unique whisky-infused beer, said Loic De Laubriere, Marketing Director of HEINEKEN Cambodia.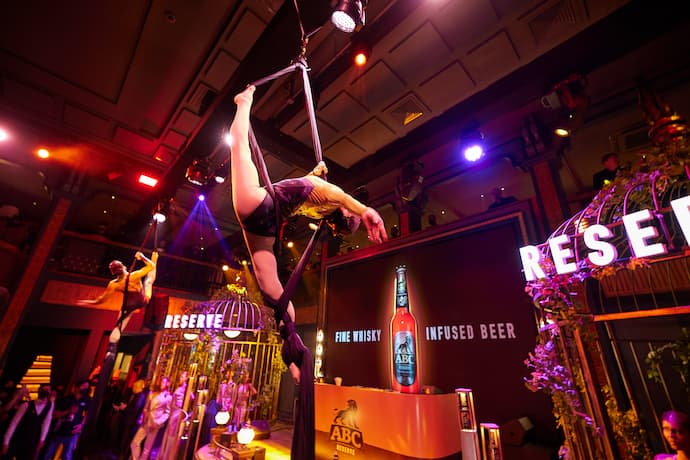 Just like Extra Stout, ABC Reserve is crafted by our world-class master brewer exclusively for Cambodia, with the highest quality ingredients including premium barley malt and a hint of whisky. ABC Reserve is an innovative beer with a luxurious amber colour, a smoky aroma and a full-flavoured spicy taste bottled in a new sleek design featuring its signature copper colour.
"Crafting the right recipe for ABC Reserve was a journey. What makes this brew so unique is how we crafted this based on consumer feedback to create just the right balance. Consumers can expect a full-bodied beer that is smooth and finishes with a mild warming sensation, something similar but not quite as intense, to the experience of drinking whisky," said Susanne Bose, Master Brewer of HEINEKEN Cambodia.
To truly bring the world of ABC Reserve to life, an exclusive reveal was done in collaboration with one of Phnom Penh's most beautiful premium bars, Bar Menaka. Set inside Bar Menaka's intricately designed walls, the evening saw a curation of entertainers that brought together unexpected mixes of music and performances.
Featuring stellar performances from local megastar Ouk Sokunkanha, the energy continued to climb with DJ Maily taking the decks and the night culminated with an exclusive performance from DJ Soda, one of Korea's superstar DJs. The evening also saw dancers flown in for an unconventionally beautiful performance that left the audience stunned. With all of these exceptional elements coupled with the magical atmosphere of Bar Menaka, it was truly a night of exceptional experiences.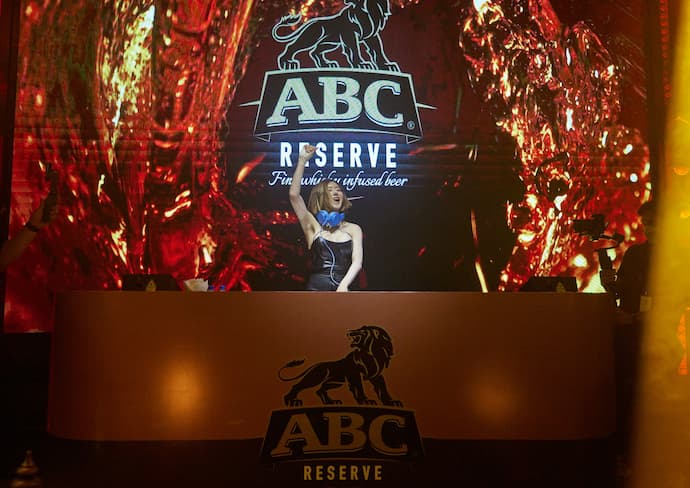 ABC Reserve will be exclusively available in premium restaurants, premium bars & clubs in key city centres around Cambodia, including Phnom Penh, Siem Riep, Sihanoukville, Kampong Cham, and Battambong. Also, expect to see exceptional parties happening around these key cities.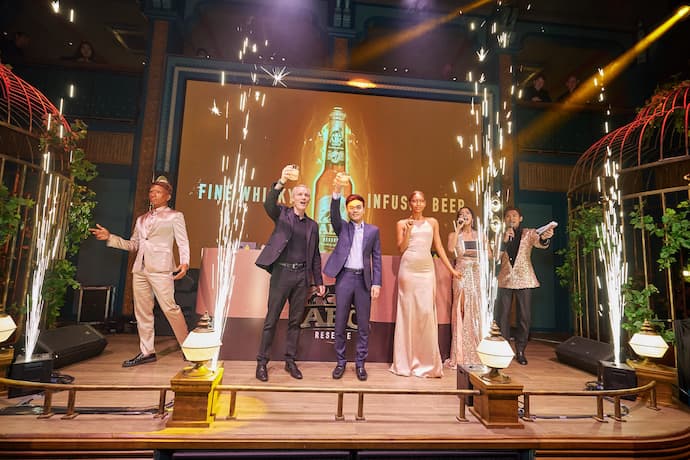 Keep an eye on ABC's social pages for more information and the latest updates, please visit: 
This press release is supplied.