ACLEDA Bank, a publicly-listed financial institution on the Cambodia Securities Exchange (CSX), has recently announced that it has taken a USD $80 million long-term loan from Bank SinoPac, a Taiwan-based bank.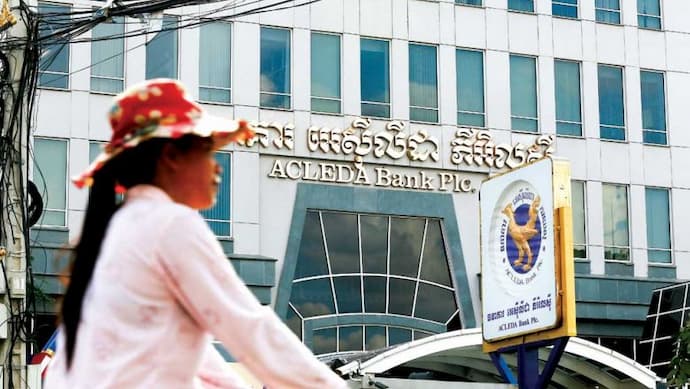 This loan is primarily intended to support micro, small, and medium enterprises (MSMEs) said the Cambodian bank and follows ACLEDA Bank securing a USD $100 million loan from the Asian Infrastructure Investment Bank (AIIB) in June 2023. The first disbursement is expected in December 2023 (at a variable interest rate of 8.8% to 11%.)
The loan from Bank SinoPac is on a four-year term and carries an interest rate ranging from 8.42% to 12.71% (inclusive of interest and fees), with the maturity date set for August 13, 2027. 
ACLEDA Bank issued a statement on August 15, 2023, highlighting that this additional borrowing aligns with the bank's strategic growth plans and serves to diversify its funding sources. 
"By securing this long-term facility, ACLEDA Bank aims to further strengthen its position in the market while catering to the evolving needs of its customers," they said.
In its disclosure report to the Cambodia Securities Exchange (CSX) on August 8, 2023, ACLEDA Bank reported:
A net profit loss of 30.62%, equivalent to KHR 59,875,321,000 (approximately USD $14.4 million).

12.25% increase in sales, totalling approximately USD $203.2 million.
13.04% increase in operating profits, reaching approximately USD $123.7 million compared to Q1 2023.
ACLEDA Bank has also seen an increase in deposits, which reached USD $6.90 billion as of June 2023. This represents a significant increase of $892.12 million or 14.86% compared to June 2022.
Taking into account the loan reclassifications and the potential risks arising from the COVID-19 pandemic, the bank increased their expected credit losses of loans and advances by USD $6.83 million in June 2023, in adherence to regulatory requirements. 
Consequently, the bank's profit attributable to owners for Q2 2023 amounted to USD $33.07 million (KHR 135.69 billion).
Read More About Cambodian Banking And Finance