ORLIG Sdn Bhd led an event in the Cambodian capital titled "RAISE YOUR GAME" which was attended by representatives from Cambodian banking institutions including Sathapana Bank, Canadia Bank, and APD Bank, and raised awareness of how banks can improve customer service (CX) as well as customer security.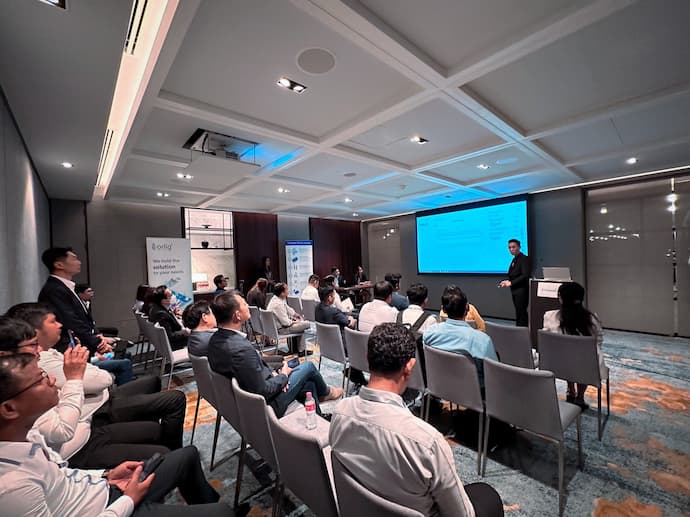 The session was held in collaboration with CTAPPS MSC Sdn Bhd, and eCam Solution Co., Ltd. in early November 2023, and intended to raise discussions about balancing customer convenience, regulatory compliance, and a greater need for user security within the Cambodian financial sector.
Financial institutions in Phnom Penh appear to recognise the importance of offering professional customer service experiences but also lack customer experience (CX) in a very competitive sector – more than 60 banks are servicing a population of 17 million.
ORLIG CRM says they are a "boutique solution provider that helps large enterprises streamline their customer journeys' and also implement CRM & CX solutions for regulated sectors and appointed the following panellist speakers:
Albert Khoo, Business Consultant for Customer Operations
Chan Fook Yee, Director, EUNOIA CX Sdn Bhd
Bun Sarady, Deputy Chief Retail Banking Officer, Sathapana Bank
Yvonne Ng, Customer Experience Visionary Officer, ORLIG
What Is The Current State of Customer Experiences (CX) in Cambodia?
The key takeaways on the state of customer experience within the Cambodian banking sector were reflected in a polling session held during the conference. Interestingly, more than half of Cambodian banks use multichannels to handle customer complaints (telephone, Telegram/WhatsApp, email, website, and social media).
The banking industry's core challenges based on the poll are:
More than half (52 per cent) of Cambodian banking institutions have a dedicated customer service department of 20 staff members or less.
Just under half (47.8 per cent) of local institutions require multiple follow-ups to resolve customer issues with 4.3 per cent having no resolution whatsoever.
Only a small number of banking institutions (13 per cent) do not have a departmental unit dedicated to customer service issues in Cambodia.
The most prominent issues are the lack of proper procedures, the lack of technology systems & support, the lack of knowledge and expertise, and the lack of talent resources.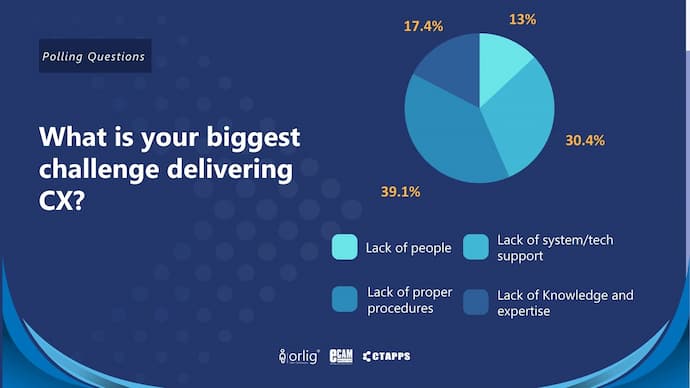 What Issues Do Cambodian Banks Face
Lack of Preparedness – Albert Khoo, said based on the data provided by the participants, 39.1 per cent of banks lack proper procedures, and less than one-fifth still need more knowledge and expertise in managing customer experience. He added that CX management "is almost an afterthought of customer service."
Urban-Rural Divide – Bun Sarady added that there is an inconsistency between urban and rural areas regarding digital adoption and acceptance, saying "It is an issue with both technology and culture. For small provinces, even when consumers have smartphones, they have no desire to register for mobile banking services despite various initiatives, such as offering free ATM cards. This consumer group still prefers transactions over-the-counter, rather than QR code scans or ATMs."
With the competitive banking market in the Kingdom, a report by 'The Financial Brand' suggests that 61 per cent of consumers abandon brand loyalty after just one single negative experience. This means that CX should be more important in determining a bank's position in the market and the need for the banks to improve in this area.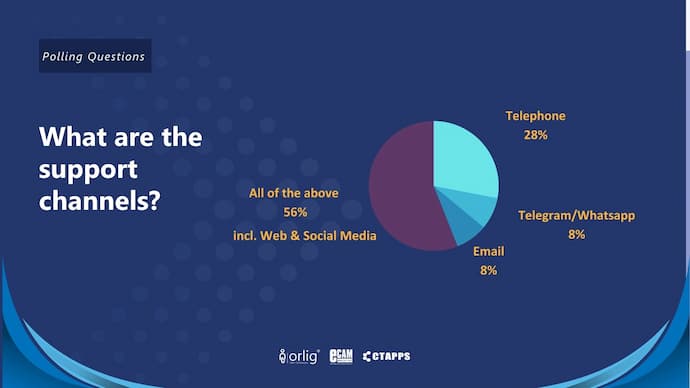 The Future of Cambodia's Banking Sector
There was still optimism expressed by the panellists about the future of the Kingdom's banking sector, with technologies at the heart of innovation.
For example, according to a recent AI report published by the Ministry of Industry, Science, Technology, and Innovation, AI could contribute $1 trillion to ASEAN Member States' GDP by 2030.
Chan Fook Yee, re-affirmed that core technologies are needed to deliver excellent customer experiences and AI chatbots, are among these.
Chan added, "For countries like Malaysia, or even Singapore, access to better technologies has plateaued, and the headroom for customer experience improvement is limited. Cambodian banks are at the right moment for technological adoption because the core technologies needed to deliver customer experience are already mature."
Yvonne Ng also stressed the need for digital security features which play a big role in reducing fraud rates; easily implemented tech such as two-factor authentication and device binding can be rolled out. She said, "However, do not always think that technology is a barrier to delivering better customer experience. These security functions are already widely implemented. It is already there. So now, it is a matter of how we execute it."
How To Improve Cambodian Customer Service & Security
Albert Khoo provided what he saw as the four key security trends that Cambodian banks can consider adopting to improve CX:
The transition from SMS Two-Factor Authentication to Push Notifications – One-time passwords (OTPs) are vulnerable to cyber and social engineering attacks.
Implementation of Kill Switches – In the case of suspected fraud, customers can make a phone call to lock their accounts instantly-  having an immediate response mechanism improves account security.
Money Lock Facility – Provide consumers with the option of having non-digital accounts and allow transactions to be performed at bank branches, prohibiting the digital movement of funds.
Malware Scans – Banking apps now include malware scans and can be done via a phone and freeze when a security vulnerability is identified.
Cambodian Financial and Economic News: