The ASEAN Tourism Forum (ATF) 2021, which was originally scheduled to take place in Cambodia from January 17-23, has now been postponed until January 2022.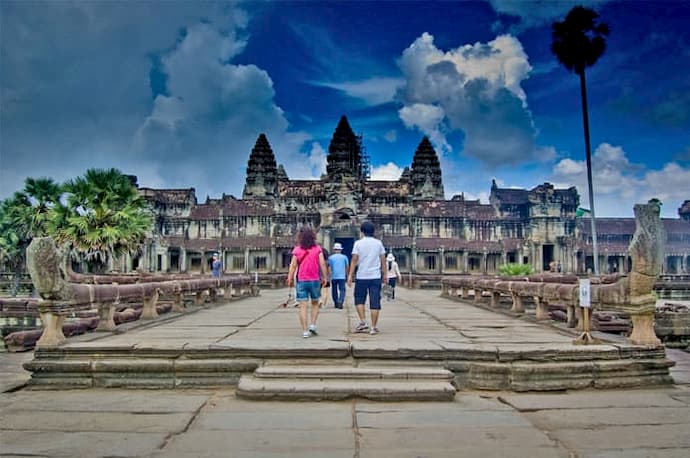 ATF 2022
Cambodia's Ministry of Tourism said: "While some countries have successfully contained the virus, resurgent cases have also been observed in other countries. With the evolving situation of the Covid-19 pandemic, Cambodia and countries worldwide are still imposing restrictions on large-scale events and travel."
The ASEAN Tourism Forum (ATF) "provides a platform to encourage collaboration between ASEAN member states and to holistically promote the region as one destination, with diverse culture, cuisine and communities" says the event's website.
The theme "ASEAN – A community of peace and shared future" aims to share Cambodia's commitment as a key stakeholder in the region's tourism eco-system.
The ATF website also has a statement which re-iterated this and added: "Proceeding with ATF 2021 in this climate will be challenging as foreign delegations, media, sellers, buyers and trade visitors have expressed concerns about travelling.
The Ministry of Tourism, Cambodia has thus made the decision to postpone ATF 2021, originally scheduled from 17-23 January 2021, to January 2022 in view of these considerations. Our first and top priority is the health and safety of all the participants of ATF 2021 and we apologise for any inconvenience caused. We believe that this is a difficult but necessary decision and we seek your kind understanding."
ATF 2021 was expected to attract more than 2,000 participants from across 25 countries, including government ministers and officials, sellers, buyers, media as well as trade visitors in the tourism industry reports TTG Asia.
What is the ASEAN Tourism Forum?
The annual ATF travel trade show rotates annually between the 10 ASEAN member states: Brunei, Cambodia, Indonesia, Laos, Myanmar, Malaysia, the Philippines, Singapore, Thailand and Vietnam.
Cambodia last hosted the ATF in 2011 in Phnom Penh.