The Ministry of Environment, the United States Agency for International Development (USAID), World Wildlife Fund (WWF), the Wildlife Conservation Society (WCS), Conservation International (CI), BirdLife, Fauna & Flora International (FFI), and Wild Earth Allies have come together to launch the second social and behaviour change campaign to protect forests and wildlife in Cambodia.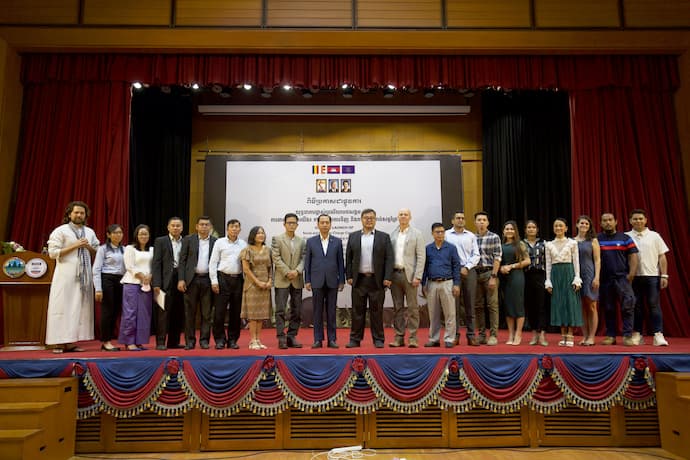 Constituting a part of the Zero-Snaring in Cambodia's Protected Areas Campaign, the Protect Our Wildlife campaign – Reduce Snaring, Selling/Buying and Eating Bushmeat – focuses on reducing the consumption of wild meat, also known as bushmeat, given the health risks it poses and the wildlife poaching it incentivizes.
The campaign is the second of three which will feature multi-media content distributed through online platforms to support young people as "Green Champions" to model successful behaviours and practices around the protection of Cambodia's natural resources.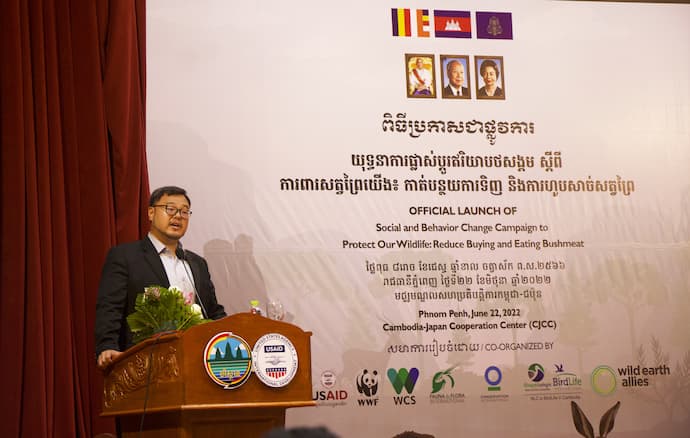 "Wildlife is an integral part of Cambodia's national heritage and plays an important role in maintaining ecosystem services that benefit people and the economy," said Richard Chen, Sustainable Economic Growth Office Director, USAID/Cambodia.
"We hope that increasing awareness of the importance of biodiversity will encourage even more Cambodians to protect wildlife."
All stakeholders work to enhance public awareness toward behaviour changes in forest and wildlife protection by spreading key messages to decrease bushmeat demand, protect wildlife and forests, and sustain community livelihoods.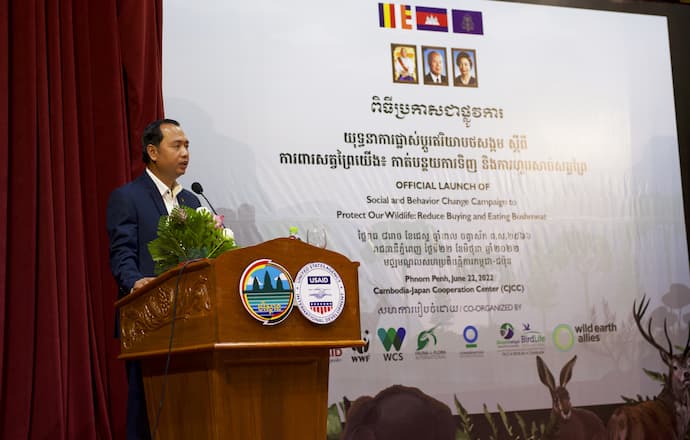 "All Cambodians, young and old, have a common duty to conserve and protect our precious natural resources," said H.E. Neth Pheaktra, Secretary of State, Ministry of Environment. "The Ministry of Environment calls on all people to stop consuming wild meat and all other wildlife products. We urge all people across Cambodia to say no to wild meat, to join the Cambodian Government effort in combating illegal wildlife trade, and participate in conserving the Kingdom's natural resources."  
This campaign is also part of the Zero Snaring Campaign led by the Ministry of Environment, in partnership with WWF, USAID, WCS, CI, FFI, BirdLife, Wild Earth Allies, and local communities.
The Zero snaring campaign, which began in March 2022, aims to eradicate snaring, trafficking and demanding bush meat and wildlife products in Cambodia.  The campaign will end in November 2022 and cover the provinces of Stung Treng, Preah Vihear, Kratie, Mondulkiri, Kampong Thom, and Ratanakiri.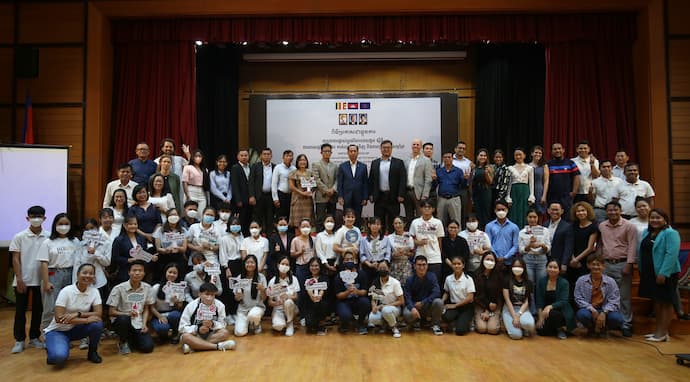 The Ministry of Environment and partners also work together to provide alternative livelihoods, including agricultural, agroforestry and ecotourism initiatives, to the local people living adjacent to protected areas who are traditionally dependent on collecting non-timber forest products, traditional hunting for meat and trade.
The effort will also seek to transform people's preferences and attitudes toward wildlife consumption in order to protect public health risks from future pandemic risks.
This press release was supplied.