The CAIN (Cambodian Angel Investors Network) Challenges business competition announced it had found three early-stage ventures or SME winners in Cambodia.
CAIN Challenges Business Competition 2020
The competition claimed it was a chance to "give a chance for local entrepreneurs to flourish their business" and was held in collaboration with the BIO Accelerator Program and powered by Cambodia Investor Club (CiC).
The Cambodian Angel Investors Network said, "We champion the best entrepreneurs by getting their business accelerated, strengthening their management capacity, providing a business consulting package (incl. market, finance, strategy), and getting them qualified for investment funding from CiC and members of CAIN."
In total, nine businesses reached the final stage of the competition but only three were selected as the winners.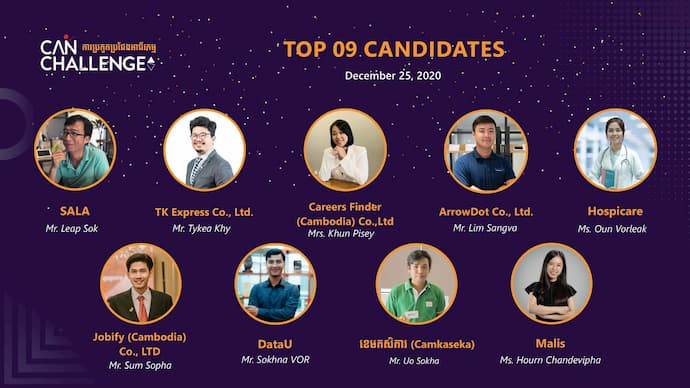 The three winners in 2020 are:
BLOC: BLOC Mall is our e-commerce platform that is accessible to customers through our interactive website and mobile app. We partner with distributors and merchants and provide them with e-commerce web and application platforms that they can use to sell their products to customers. We and our merchant partners select the products the merchants to sell on our site and app, then we help them market and promote those products.
ArrowDot: Arrowdot is an Automation Company working on Industrial Control System, IOT System, and Electronics Product Development since 2012. Our qualified engineers are able to design, fabricate, and install both hardware and software for your system with quality assurance.
DataU Academy: Based in Phnom Penh, Cambodia, DataU is the Nation's leading Skills Academy to develop and deliver Digital and Professional Skills training for the 21st century. DataU's program combines industry-aligned Data Skills with research-backed and localized Soft Skills training with a focus on employment, locally and abroad. Students gain not only the hard skills to enter the workforce at a higher pay-rate but also the soft skills and tools to better navigate and become future leaders and change-makers.
Since the winners were announced, BLOC has already stated: "We are looking to raise $20M+ in capital investment for the 2021 fiscal year in order to strengthen and expand our e-commerce platforms to enable local micro, small and medium businesses to deliver their products and services to the doorsteps of all busy families in Cambodia. This here is the first small step in reaching our 2021 goal."
What do the CAIN Challenges business winners receive?
Possible investment of USD $500,000 from Cambodia Investors Capital Partners Plc and members of Cambodia Angel Investors Network (CAIN).
Business consultation package from Cambodia Investors Association (CiC).
Scholarship to join the BIO Accelerator Program business development program.
Become a general member of the Cambodia Investors Association (CiC).
Like many similar startup competitions, CAIN offers a wide array of business support to the winners. The Cambodia Investor Club (CiC) will cover "a 5-month intensive curriculum and various activities, including joint study trips, investment pitches, startup pitches, evaluation of the business, and networking with experienced local and international business angels."
What is CAIN?
Cambodian Angel Investors Network (CAIN) Program is an angel investor development program providing business angels participating in an investor education program and investment gateway.