The Cambodian Ministry of Agriculture, Forestry and Fishery's Fisheries Administration has reported that the total fisheries production in the Kingdom is approaching one million tonnes for 2020.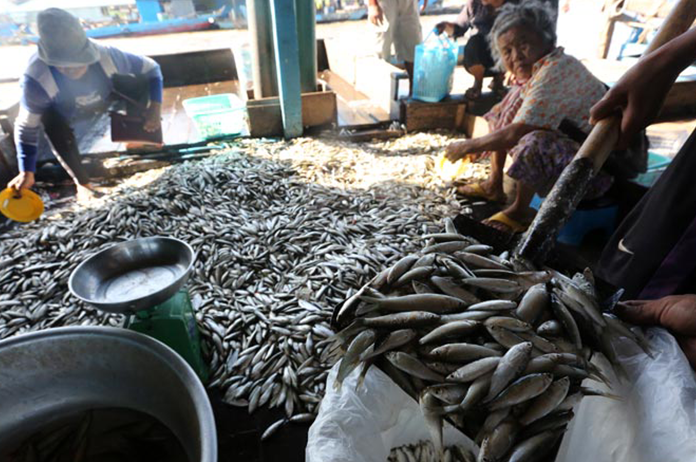 The Ministry predicts the actual output for this year will be 936,300 tonnes, which represents a 3.06 per cent increase from 2019.
Minister Veng Sakhon said "The figure clearly shows that the aquacultural sub-sector is crucial in supplying the local market as an alternative to natural fishing using 'dai trei' [small-meshed gill nets] and fishing lots. It is in accordance with the wishes of [Prime Minister Hun Sen] – to promote food production through household fish raising."
The breakdown of the Cambodian output in 2020:
Aquacultural: 400,400 tonnes
Freshwater fisheries: 413,200 tonnes
Marine fisheries: 122,700 tonnes
Phorn Rany, owner of the 2ha "CAN" fish farm in Prey Veng province's Mesang district told the Phnom Penh Post that "the new interest in aquaculture to the profitable method known as biofloc, which did away with the strenuous age-old practice of digging fish ponds."
Exports Down in 2020
Cambodia exported a total of 3,590 tonnes of fisheries products worth more than $8.33 million in 2020. This represents a decrease of 74.5 per cent in volume from 14,100 tonnes in 2019.
Prahok output down
In the same week, the Ministry of Agriculture announced that the Fisheries Administration had revealed that there will be a drop in the catch of fish used for prahok by 31 per cent. The total catch is expected to be 9,900 tonnes this 2020, compared to 14,300 tonnes in 2019.
In 2020, Cambodia is reported to have 516 fishing communities, of which 475 are freshwater and 41 marine. There are 677 fisheries conservation areas, 895 community ponds, and 309 fish hatcheries of which 269 are owned by farmers, with a total of 46,000 aquaculturists.
There are also believed to be 6,000 frog and catfish farmers across the Kingdom.
Cambodian Aqua Culturist Association (CAA)
In September 2020, the Cambodian Aqua Culturist Association (CAA) was launched in Phnom Penh to promote the aquaculture sector in the Kingdom. The body is part of the governments "National Strategic Plan for Aquaculture Development 2016-2030".
The CAA was formed to improve"
Legal procedures
Production techniques
Administrative and financial matters