The National Bank of Cambodia (NBC) and Credit Bureau Cambodia (CBC) hosted a Regional Credit Reporting Conference from 17-18 November 2022 – bringing more than 150 senior leaders and representatives from central banks, ministries, credit bureaus, financial institutions and fintech companies from more than 20 countries.
This conference offered an Asia-level public-private platform to enable the players in the region to move towards cross-border credit reporting and risk management in an era of rapid digitalisation.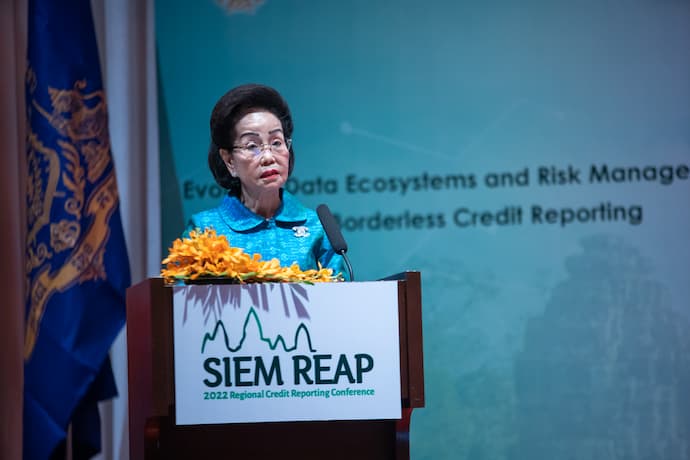 Cambodia is one of the few countries in the region to make an early move to adopt regulations to enable cross-border credit reporting. H.E. Ouk Maly, Deputy Governor stated in her opening remarks, "Credit reporting is a key element of the financial infrastructure that allows banks and financial institutions to assess risks and enable financial inclusion which makes loan access easier and cheaper.
In Cambodia, the National Bank of Cambodia revised the Prakas on credit reporting in 2020 to open opportunities for cross-border credit reporting for local and international business owners to be able to access formal finance in foreign countries". 
Along with the major trends driving cross-border credit reporting – openness to international trade and investment, digital finance innovations and regulatory entrepreneurship, H.E. Dr. Chea Serey, Assistant Governor of the National Bank of Cambodia and Chairwoman of Credit Bureau Cambodia added that geopolitical force is evolving as a new driver of cross-border credit reporting.  
She further added that cross-border credit reporting can only be achieved through public-private collaborations which require constructive and action-oriented consultations – both within one's country as well as beyond the borders. Hence, setting up a regional consultative group of the International Committee of Credit Reporting (ICCR) shall play a key role in enabling such joint efforts of Cambodia and other countries in the region.
Throughout the sessions, industry leaders and experts also highlighted the evolving trend that open data exchange and cross-border credit reporting are driving each other, especially in the context of open banking increasingly playing a large part in helping businesses overcome the challenges of cross-border transactions and the complexities of local financial cultures.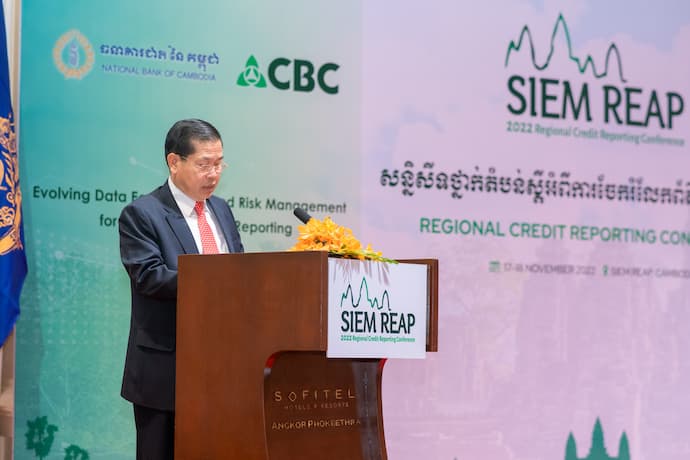 In addition, Mr. Oeur Sothearoath, CEO of CBC expressed, "As we step into the second decade of credit reporting in Cambodia, our roadmap focusses on harnessing alternative data to enable access to finance to SMEs and new to credit borrowers as well as harness cross border credit reporting in collaboration with credit bureaus in the region."  
The event drew international as well as local participants representing regulators, credit bureaus as well as financial institutions from the ASEAN region and the wider Asian region including Bhutan, Nepal, Pakistan, Korea, the United States, the United Kingdom and New Zealand. The conference was very well-received by the local financial sector with CEOs and senior executives from major banks and microfinance institutions joining the conference. 
The Regional Credit Reporting Conference was supported by the International Finance Corporation (IFC), Business Information Industry Association (BIIA), Asia Credit Reporting Network (ACRN), Association of Banks in Cambodia (ABC) and Cambodia Microfinance Association (CMA).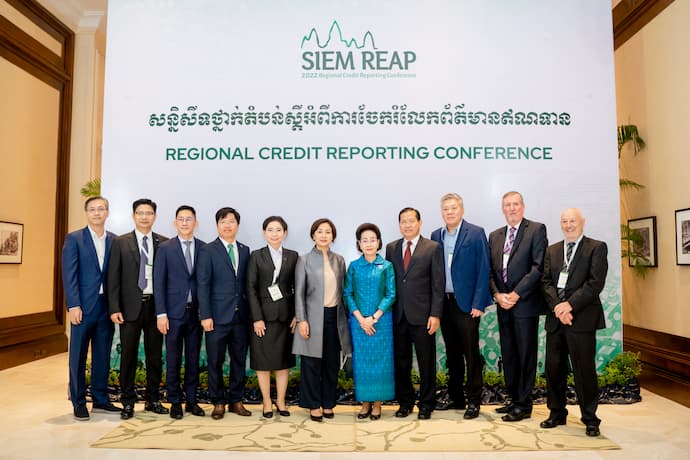 This press release was supplied.