Cambodia will see a total of 21 public holidays in 2022 which are spread across 15 national, cultural and religious festivals.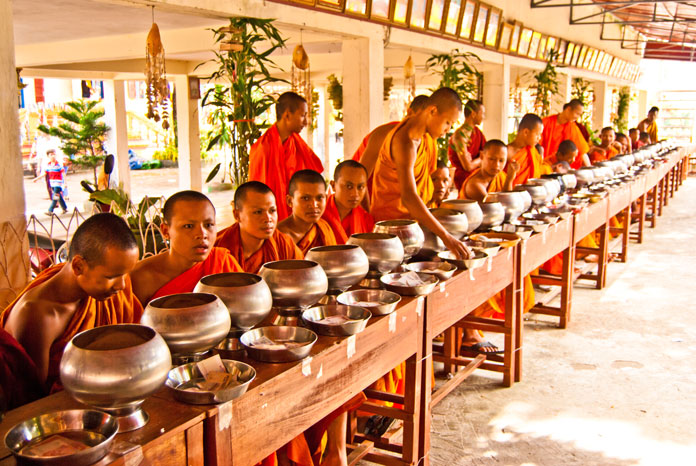 Public Holidays in Cambodia 2022
The total number of public holidays in Cambodia has decreased in recent years, but the Kingdom still enjoys some of the highest numbers of public holidays globally. This is something to consider for all businesses regardless of the sector when operating in Cambodia.
In September 2021, the Minister of Labour and Vocational Training also confirmed that public holidays that fall on a Sunday will no longer be carried over to a Monday in Cambodia.
The Royal Government of Cambodia approved a Sub-Decree for 2022 confirming 21 official public holiday days. In October 2021, the Ministry of Labour and Vocational Training issued a proclamation on the paid holiday calendar for employed workers or holidays in Cambodia in 2022.
January 1 2022: Global New Year
January 7 2022: Victory Day over Genocide
March 8 2022: International Women's Da
April 14-15-16 2022: Khmer New Year
May 1 2022: International Labor Day
May 14 2022: Royal Birthday of His Majesty King Norodom Sihamoni
May 15 2022: Vesak Bochea
May 19 2022: Royal Plowing Ceremony
June 18 2022: Royal Birthday of Queen Norodom Monineath Sihanouk
September 24 2022: Constitution Day
September 24-25-26 2022: Pchum Ben
October 15 2022: Commemoration Day of King's Father Norodom Sihanouk
October 29 2022: Coronation of King Norodom Sihamoni
November 7-8-9 2022: Water Festival
November 9 2022: National Independence Day
The Khmer Times outlined some provisions which might apply (this would mostly affect factory workers)
A worker's leave may be applied at any time other than public holidays as defined in this announcement if it was agreed upon in the contract.
The owner or director of a factory shall prepare a list of workers who must rotate each holiday. The list must be kept up to date for inspection by the Labour Inspector.
The owner or director of the enterprise may temporarily employ another worker to replace the worker taking days off in this case.
You can also have a read of what is potentially taking place in Cambodia in 2022 here.