Cambodia will host the ABU Asia-Pacific Robot Contest (ABU Robocon) in 2023. The Asian-Oceanian college robot competition aims to help advance engineering and broadcasting technologies in the region.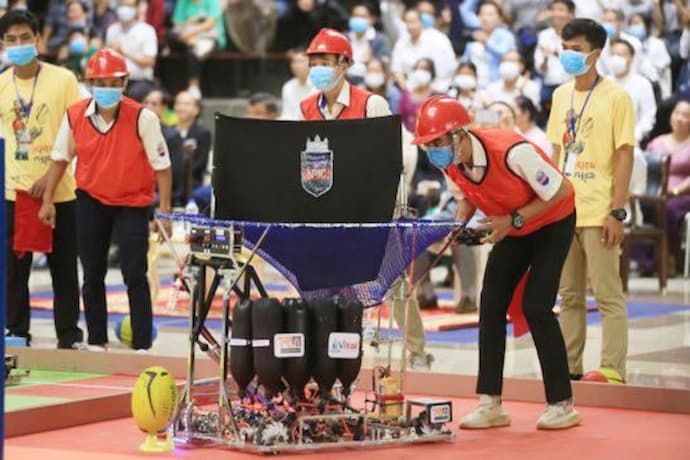 The Cambodia Ministry of Information announced the Kingdom would hold the competition in August 2023 with more than 20 countries expected to participate. The technology event is broadcast in many countries through ABU member broadcasters.
Pang Nath, Deputy Director-General of the National Television of Cambodia (TVK) and Cambodia, said that hosting ABU Robocon will provide Cambodia with an opportunity "to show off the potential of its human resources in robotics as well as to showcase its culture and tradition."
What is ABA Robocon?
The robotics competition involved robots requiring to complete a specific task within a set period of time. The task is different each year.
The 2021 ABU Robocon was due to be held in August but was postponed to October (or potentially later in 2021) in Jimo, China.
According to the Khmer Times, Cambodia has participated in the ABU Asia-Pacific Robot Contest since 2017.
The Kingdom has also organised a domestic annual Robocon since 2014 which includes local universities and institutes and the winner represents the country at the ABA Robocon.
Cambodia has never won the ABA Robocon and the perennial favourites are Vietnam, China and Japan.