The Phnom Penh Autonomous Port (PPAP) has launched its new container terminal, while scheduled works on the Sihanoukville Autonomous port deep port have been delayed until 2022 it has been announced.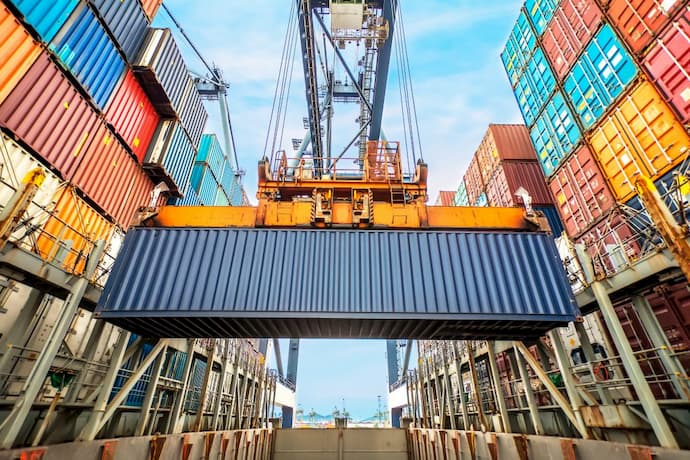 Phnom Penh Autonomous Port (PPAP) 2021
The PPAT completed worked on its container terminal and now has a full capacity of 400,000 twenty-foot equivalent units (TEUs) per year.
The upgrade construction cost an estimated $18.4 million and ran from 2019 and finished in mid-2021. The container terminal covers an area of 2.75 hectares of land in the capital and is capable of handling 100,000 TEUs of containers per year confirmed the director-general of PPAP, Hey Bavy.
Sun Chanthol, Minister of Public Works and Transport, told the Khmer Times that the "inland waterway transport is very important and the Ministry of Public Works and Transport has expressed its support and the efforts to promote more inland waterway transport to reduce traffic accidents and reduce transportation costs of goods as well as to reduce road damage."
Bavy, added that the PPAP is planning to add a new project to further expand the container terminal to 500,000 TEUs per year with construction planned to commence in 2022. PPAP has a goal of reaching a capacity of 900,000 TEUs per year. In 2019 the PPAP handled  290,000 containers.
Sihanoukville Autonomous Port Upgrades
Plans for the deepwater port terminal at the Sihanoukville Autonomous Port have been rescheduled to start in mid-2022. The upgrade at Cambodias' largest port is set to take three years (so possible completion by 2025) at a cost of USD $218 million.
The deep port construction is the first phase of expanding the port terminal, with plans for a second and third phase. However, reports about these phases have been circulated for a number of years.
The deep port terminal will have a length of 350 metres with a water depth of 14.50 metres after the construction confirmed the deputy director-general of Sihanoukville Autonomous Port, Thay Rithy.
It is hoped that after the works have been completed, the Sihanoukville deep port will service about 93% of all large vessels travelling in the Asia-Pacific region reported the KT.
The Sihanoukville Autonomous Port (SAP) handled around 633,099 TEU in 2019.