Cambodia received 159,546 international visitors in Q1 2022 which represents a 125 per cent increase.
The Kingdom has some of the most relaxed entry requirements in the region and is one of the most highly vaccinated nations in SEA. As of April 29, 2022, over 14.93 million people – aged 3 and up – have received at least one COVID-19 vaccination dose (93.33 per cent of the estimated 16 million population), according to the Ministry of Health.
According to the latest data, 54.51 per cent of visitors to Cambodia entered by air, according to the Ministry of Tourism (MoT).
The MoT reported that in Q1 2022:
86,976 visitors entered Cambodia through its three international airports (an increase of 159.4 per cent year-on-year)
72,570 arrived either overland or via waterways, (an increase of 94.2 per cent on a yearly basis.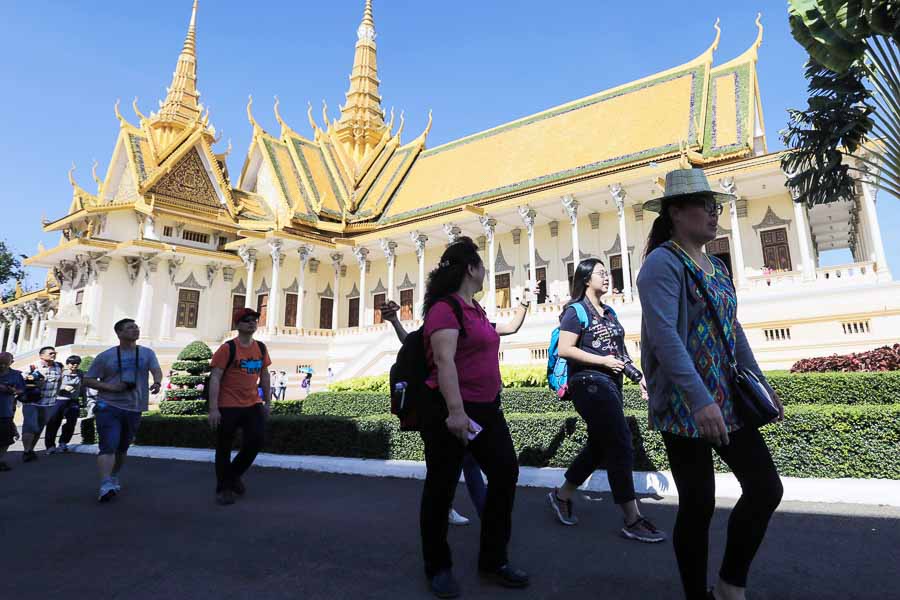 Where do the tourists come from?
Of the international visitors, Vietnam tourists accounted for the most visitors.
Vietnam – 46,303 (up by 1,188.9 per cent!)
Thailand – 39,615 (up 12.2 per cent)
China – 9,753 (actually a drop due to the harsh travel and quarantine restrictions in China, decreased by 59.1 per cent)
US – 8,820 (up 876.7 per cent)
Indonesia – 8,578 (p 268 per cent),
Other higher numbers were recorded from France, South Korea, Malaysia, and the UK.
Angkor Wat – 2022 Visitor Resurgence
The Angkor Archaeological Park attracted 33,205 foreign visitors from January-April 2022 – a stark increase of 633 per cent year-on-year.
This resulted in gross revenue of USD $1.35 million from ticket sales. In April 2022 (which included a very busy Khmer New Year), the Angkor Archaeological Park received 13,365 foreign visitors, earning $537,000 from ticket sales.
The data was released by the Angkor Institute on May 2, 2022.
"Now, the Angkor attracts about 400 foreign tourists a day, a gradual increase from only 70 per day during the pandemic in the past two years," reported Xinhua.
Long Kosal, deputy director-general and spokesman for the Apsara National Authority (ANA) said "Now, the Angkor Archaeological Park is ready to welcome all tourists from around the world. As our country has reopened its borders to fully vaccinated travellers without quarantine, I believe that more international tourists will spend their holidays visiting the Angkor in the near future."
You can read more about Cambodia's economic data here.