Confluences, a Phnom Penh-based enterprise which specialises in assisting foreign businesses enter the local market, is pushing for the growth of French-speaking businesses and investors in the Kingdom. 
With a quarter of Confluences' staff speaking French, they aim to inspire and attract more French-speaking employees and clients from the Francophone economic community from Europe, Africa, North America and elsewhere.
Working with French clients in the private sector, as well as national and regional institutions, they have also engaged with organisations to bring Francophone communities together. 
While English is widely spoken in Cambodia, French remains an important language for forging bonds with clients and partners, said Soreasmey Ke Bin, CEO of Confluence on LinkedIn. He also acknowledges the impact of former students of French universities, french-speaking Belgians and Canadians is increasing in Cambodia. 
The team at Confluences sees a revival of French in Cambodia and they believe that historical ties with France and other French-speaking nations should be managed and developed by the Kingdom but also are comfortable that Cambodia will unlikely again be a mass French-speaking nation, but amongst Cambodian political and economic elites, French is still spoken and this could be an opportunity to foster economic ties.
Cambodia remains somewhat isolated in Asia due to the lack of French-speaking territories in the region and its distance from economic Francophonie undergoing development in Africa and Europe, for example.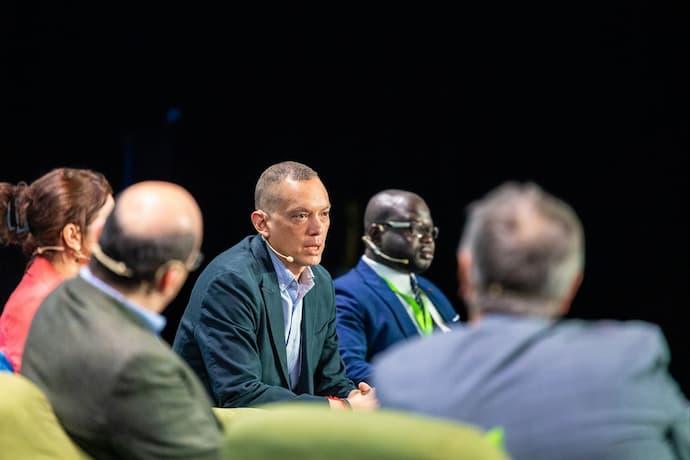 Ke Bin wrote, "French is close to my heart, and this extends beyond sentimental ties." He has been involved in French-speaking institutions in the country such as with La French Tech Phnom Penh, FrenchFounders, CCI France Cambodge, and also APF (Alliance Des Patronats Francophones). 
Growth of the French-speaking Business Community
The Francophone community is expected to triple by 2050, with over 700 million French speakers estimated by the OIF (Organisation Internationale de la Francophonie). 

Africa will have nearly 250 million French speakers, representing 70% of the world's Francophones. 
Confluences recognises the importance of French as a means to develop unique ties with other countries and ecosystems on other continents, and with nations in varying states of development.
Recently, Confluences CEO participated in the Rencontres des Entrepreneurs Francophones in Quebec, an annual gathering which attracted 800 companies from 30 different countries and 4 continents, to present business opportunities in Cambodia to French-speaking companies and entrepreneurs. They hope to attract more companies from the French-speaking world to Cambodia and develop Cambodian exports to these regions.
This is based on an excerpt from the LinkedIn Post by Soreasmey Ke Bin
Soreasmey KE BIN  | Founder CEO Confluences Market Access and Chairman of the French Cambodian Chamber of Commerce, with 22 years of business operations in Cambodia who has supported over 200 corporations and projects in their market entry efforts.
Confluences is accredited by the French government as part of #TeamFrance and is an official export entity, but they are also #TeamCambodia and tireless ambassadors of Cambodia and its ecosystem.
You can find out more about Confluences in these recent B2B Cambodia articles we have published: