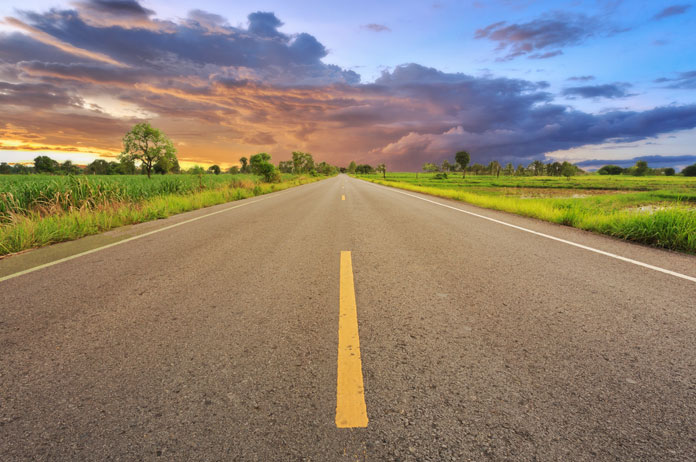 A proposed expressway from Phnom Penh to the coastal province of Preah Sihanouk is due to start construction by the end of the year. The move aims to contribute to the industrial development of the province, which the government sees as an industrial development zone.
The 190km road is to be constructed on a build, operate and transfer basis by the China Communications Construction Company in a contract worth nearly $2 billion. Company president Liu Qitao met Prime Minister Hun Sen in Beijing during the Belt and Road Forum last week and said that his company had invested about $1.6 billion in 16 projects in Cambodia building road, bridges and other infrastructure.
"Our company will spend billions of dollars more to build the expressway from Phnom Penh to Sihanoukville. The ground-breaking ceremony is expected by the end of the year," he said.
Hun Sen welcomed investments by the company in infrastructure projects in Cambodia. The road development is part of the government's expressway master plan, which estimates that the country will need 850km of expressways by 2020 at a cost of $9 billion. By 2040, about 2,230km will be required, at a cost of $26 billion.
Under the master plan, the first road to Preah Sihanouk province will be the result of investment by a Chinese company. A second road, 213km long from Phnom Penh to Ho Chi Minh City in Vietnam, will be an official development assistance project from Japan.
Both will have four lanes and each kilometre is estimated to cost about $10 million.
In November 2015, Cambodia's Global CAM Project Development signed a memorandum of understanding with Korea's Green Eco Energy to turn National Road 3 into an expressway, while Japan announced in March that a $142 million grant would develop National Road 5 between Phnom Penh and Battambang City.
The government plans to transform Preah Sihanouk province into a multi-purpose Special Economic Zone under the 2015-2025 Industrial Development Policy. Liu said his company was also interested in investing in port construction as well as the railway project.