The Cambodia Securities Exchange (CSX) closed higher on Friday 7th July 2023 , with the CSX Index climbing by 19.57 points or 4.04 per cent to close at 503.57. The market opened at 501.92 and hit the day's high of 504.17 before reaching the day's low of 500.01.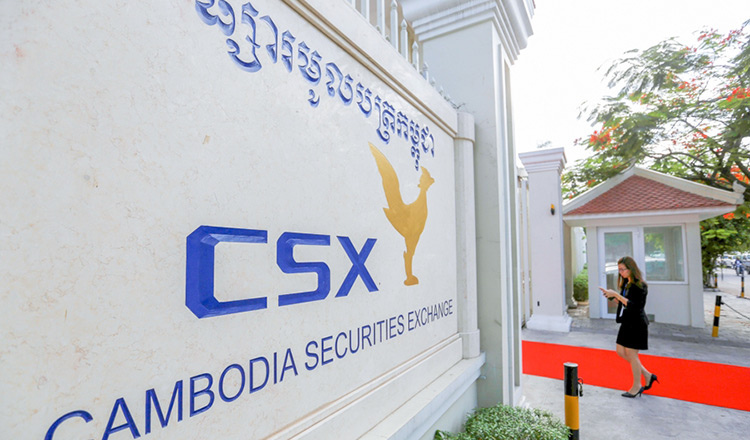 On the CSX Main Board, Sihanoukville Autonomous Port (PAS) gained 20 riels to close at 12,980 riels, while Pestech (Cambodia) Plc. (PEPC) lost 80 riels to end at 2,800 riels. Meanwhile, CGSM (Cellcard) surged by 270 riels to end at 3,000 riels, and Grand Twins International (Cambodia) Plc. (GTI) dropped 10 riels to reach 3,120 riels.
While Phnom Penh Autonomous Port (PPAP), ACLEDA Bank (ABC), Phnom Penh Water Supply Authority (PWSA), and MENGLY J. QUACH EDUCATION (MJQE) remained unchanged at 14,200 riels, 10,160 riels, 7,460 riels, and 2,100 riels, respectively.
On the Growth Board, JS Land (JSL) went down by 20 riels to finish at 3,670 riels, while DBD Engineering Plc. (DBDE) fell by 10 riels to end at 2,180 riels. Phnom Penh SEZ Plc. (PPSP) gained 10 riels to close at 2,180 riels.
These changes in stock prices reflect a mix of gains and losses across the listed companies on CSX, with some companies remaining unchanged. Overall, the CSX Index closed higher, indicating a positive trend in the Cambodian stock market.
Find Out More About CSX News 2023