Domino's Pizza Enterprises (DPE) announced it has acquired the existing Domino's Pizza businesses in Cambodia, Malaysia, and Singapore for USD $214 million.
The Domino's store expansion matches the company's previous ever expansion. The press release and additional reporting from Business News Australia suggest the acquisition, could be worth as much as $356 million if earn-out bonuses are achieved.
DPE entered into the binding agreement with Impress Foods Pte Ltd which owns 100% of Domino's Pizza Singapore and 65% of Domino's Pizza Cambodia; Mikenwill (M) Sdn Bhd, which owns 100% of Dommal Food Services Sdn Bhd, the master franchise holder in Malaysia; as well as with minority shareholders in Cambodia for the remaining 35% stake in the market.
Domino's CEO Don Meij said, "This is a tremendous opportunity for our business, and for those joining our business." He added, "We intend to apply our high-volume mentality, our technology and our operational expertise to grow our market share in these countries, with the potential to develop entrepreneurs through franchising.
Our teams have built a 'centre of excellence' in the APAC region – world-class operations, technology and marketing, led by experienced professionals. We intend to apply the lessons from our best operations in all markets to work with the team in these new markets to lift performance to the next level."
Group Chief Executive Officer of Domino's Pizza Malaysia, Singapore and Cambodia, Ba U Shan-Ting said, "We are excited for the next phase of evolution for Domino's Pizza in Singapore and the region. In tandem with this, we aim to expand the number of stores to more than 600 over the long term, setting us on the path to becoming the largest pizza chain in the three countries."
Michael Chick, Chief Executive Officer for Singapore & Cambodia, will continue to lead his team in serving the Singapore market. The deal also means that the Brisbane-based Domino's international footprint and serviceable market in the Asia-Pacific region increases by 30 per cent to 234 million people.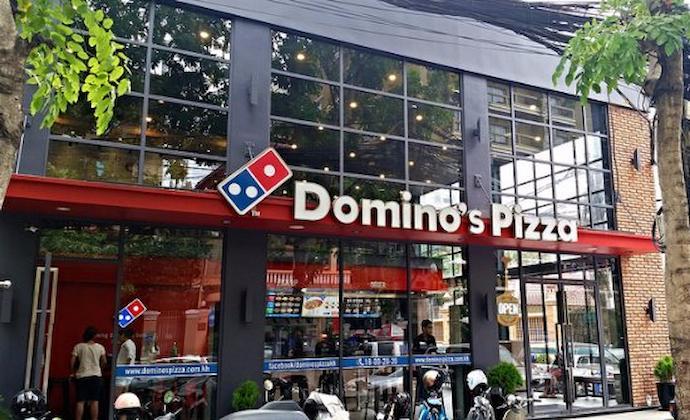 The recent financial year saw the company increase its store expansion, with 294 new stores in FY22. They also added 156 stores in its acquisition from its 10th global market, Taiwan – Domino's in total added 450 new stores during the year.
A bulk of the newly acquired stores from Cambodia, Malaysia, and Singapore are based in Malaysia (240), while 47 are located in Cambodia and Singapore. The acquisition is expected to be completed before the end of 2022.
Meij concluded, "Today's announcement of a substantial acquisition in Asia demonstrates our ability to pursue growth now, and into the long-term."
The press release from Domino's confirmed that "DPE's strategic acquisition of Malaysia, Singapore and Cambodia is in line with its ongoing expansion plans, particularly in Asia, bringing its total presence to 13 countries around the world."
Domino's as a result has increased its targeted store count in Asia from 2,400 stores to 3,000 stores by 2033.
Domino's Pizza first launched in Cambodia in 2015 under the joint venture for the holding company D. Pizza PLC. of Evolution Capital Public Company Limited, Thailand, and CBM Corporation Co. Ltd, Cambodia.