Confluences has announced it will support ECAM LaSalle to launch the first sustainable Manufacturing Engineering curriculum in 2021 in Cambodia. The partnership will target manufacturing 4.0 and will include the Institut de Technologie du Cambodge (ITC – the leading engineering University in Cambodia).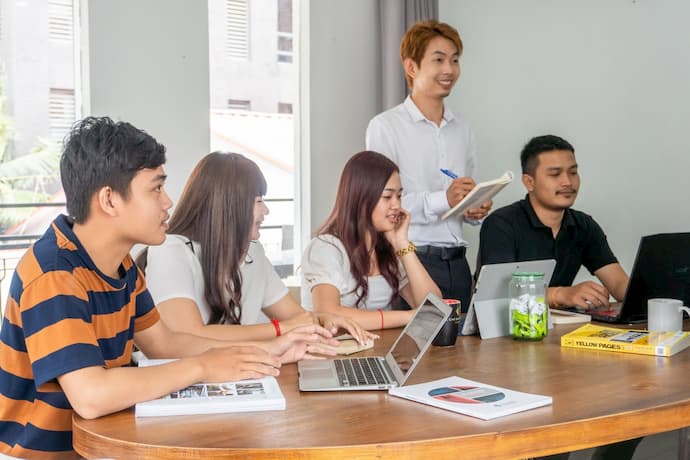 In an announcement released by Confluences this week, they said: "This program aims to meet the needs of Industry 4.0 in Cambodia and South-East Asia by training students to incorporate digital technology into the manufacturing and logistics management processes with minimal environmental and social impact."
Confluences are a business and startup incubator in the Kingdom of Cambodia and ASEAN. The French-Cambodian team has more than 15 years of experience in the Kingdom of Cambodia and their website says "Confluences specialises in providing solutions and support to companies seeking to break into or expand within the Cambodian and Southeast Asian markets."
Didier Desplanche, Managing Director ECAM Lasalle added "ECAM's vision is to help make the world more humane, responsible, and sustainable through education, science, and technology. We are particularly proud to promote our vision in the Kingdom of Cambodia with the help of Confluences. Sharing the same values with Confluences has made our partnership with Confluences natural and constructive. Their knowledge and local network and capabilities are doing the rest."
Master's degree in Sustainable Manufacturing Engineering in Cambodia
ECAM LaSalle is partnering with Confluences to position this new curriculum in the higher education sector landscape in Cambodia. ECAM LaSalle is a French private Engineering graduate school which is highly regarded and been in operation since 1900.
Starting in September 2021, this 5-year program will deliver a double degree ECAM Engineering Master's degree + Master's degree from ITC. 25 students will be hosted in the first year and deliver a dual diploma in ECAM Engineering + Master's degree from ITC. Thereafter 40 students per year will be allowed to enrol.
The degrees will be taught in English, and Cambodian students will also have the opportunity to learn French to obtain a B2 level at the end of the program.
It was also announced that "some of these students will even be able to get scholarships to study in France. The program will also host students from France willing to study in Cambodia."
Lily Hé, COO of Confluences also said: "Helping Foreign and – notably French – private entities entering the market with projects that can benefit Cambodian society is part of Confluences DNA. We are particularly proud to contribute to the development of the higher education landscape in Cambodia with our partnership with ECAM Lasalle.
For us, the commitment of Graduate Engineering schools with the calibre of ECAM Lasalle is a strong sign of trust in the country and its future. This new program complements the efforts already made by French institutions to foster cooperation between France and Cambodia. Education, as we know, is a key sector for the future of the country, and it is important that private actors also take part in its development."