Construction of Cambodia's first-ever expressway, linking Phnom Penh to Preah Sihanouk province, starts today, with a groundbreaking ceremony presided over by Prime Minister Hun Sen.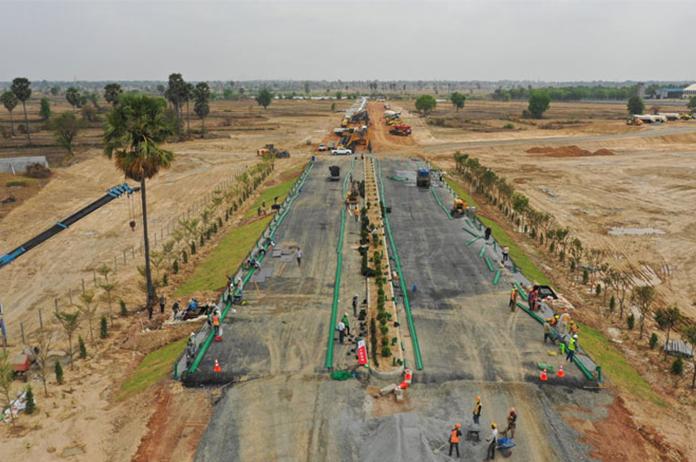 The project is expected to take four years to complete. It will alleviate traffic from National Road 4, the busiest thoroughfare in the country, which connects the capital to Sihanoukville's deep-sea port, the main gateway for exports and imports.
The groundbreaking ceremony will be held in Kampong Speu's Samrong Tong district.
The expressway will have two lanes for each direction and a green median strip. It will stretch over 190 kilometres – shorter than the current road, which runs for 240 km. There will be several resting areas along the thoroughfare, according to the ministry.
The project will cost an estimated $1.9 billion. In January 2018, China Road and Bridge Corporation was granted the project.
In a meeting with Prime Minister Hun Sen yesterday in Phnom Penh, Weng Gang, vice president of China Road and Bridge Corporation, said the expressway will contribute to the country's economy and help elevate living standards.
The company has already built near 1,000 kilometres of roads in Cambodia, Mr Weng said.