The Cambodian Ministry of Economy and Finance has reported that the Foreign Direct Investment (FDI) fell by 50 per cent between Jan-May 2021 compared to the same period in 2020.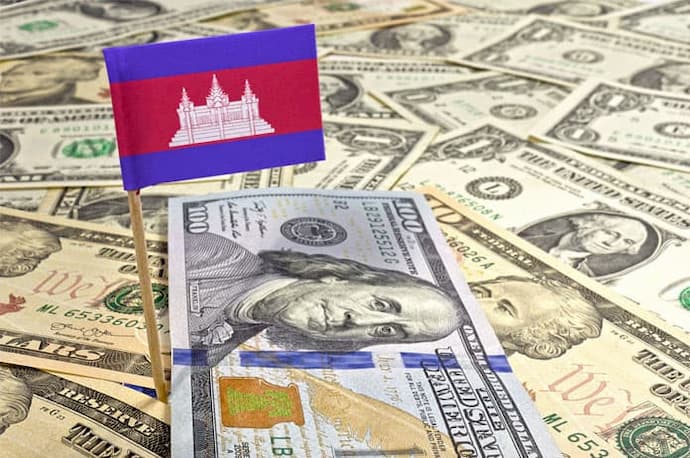 The data suggest that investment projects were valued at $825 million, and are expected to create 30,000 local jobs.
The impact of the global COVID-19 pandemics' affect Cambodia on saw the World Bank project the Kingdom's economy to contract by 2 per cent in 2020 but is expected to grow by 4 per cent in 2021. Construction is one of the biggest beneficiaries of FDI in Cambodia.
China, South Korea, and Japan are the biggest investors in the Cambodiás construction and real estate sector. Chinese FDI into Cambodia also increased in 2020 compared to 2019.
Realestate.com.kh reported that the construction and real estate sectors in Cambodia are expected to see renewed activity in 2021 in line with the entry of foreign direct investments, revenue recovery, and the overall economic growth to follow.
FDI to the Cambodian financial and banking sector grew 12.8 per cent in 2020 due to reinvested earnings and brought-in capital for new banks.
A new investment law is also being drafted with the Khmer Times reporting: "The government says it wants to come up with a new law that is both attractive and highly competitive. It will review the legal framework and draft new regulations that suit Cambodia's needs and also work in a regional context. It says the current investment laws are more open than those of some countries in the region."
Cambodia FDI (Foreign Direct Investment)
Cambodia's FDI (foreign direct investment) in the real estate sector totalled $437.3 million in 2019 according to the NBC (National Bank of Cambodia) Annual Banking Supervision Report 2019.
Reports suggested Cambodia had a 21% increase inflow of FDI into the real estate sector in 2019.
In 2020, 238 approved investment projects, inside and outside special economic zones (SEZs), were worth $8.2 billion – a 12 per cent decrease compared with 2019 results.
At the start of 2021, the Khmer Times reported that the Chinese embassy in Phnom Penh announced the Chinese FDI was worth $860 million in the first 11 months of 2020 which is a 70 per cent increase from the same period in 2019. The majority of the investment was in the construction, garments, electric and electronic components and agriculture sectors.
You can read more in our Construction Guide for Cambodia here.