During the first nine months of the year, Cambodia earned $2.3 billion from customs and excise collection, surpassing the government's target for the whole year by 5 percent, Prime Minister Hun Sen revealed yesterday.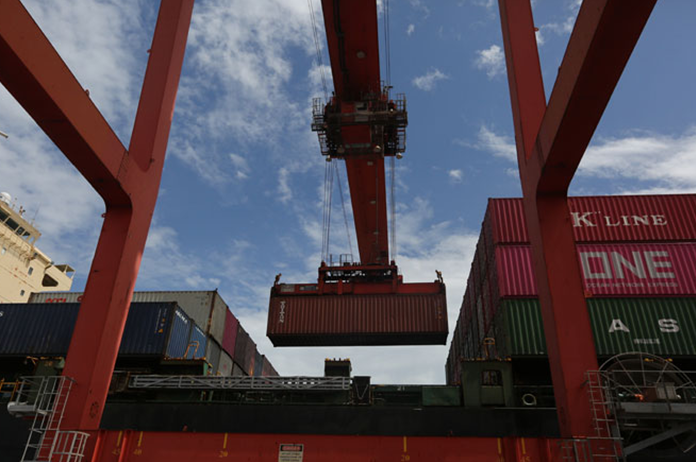 Speaking during a graduation ceremony at Koh Pich Conference Hall, the premier said the government's goal for customs and excise revenue for 2019, outlined in the proposed budget for the year, has been achieved three months ahead of schedule.
Mr Hun Sen expects the General Department of Customs and Excise to collect $800 million over the official goal by the end of the year.
The money will be spent on public investment in priority sectors, he said.
Mr Hun Sen said the government earns $500 million a month from tax and other sources.
"Every month, we earn about $500 million and spend about $300 million. This means we are saving about $200 million a month. This money is used for public investment so that we don't have to rely on foreign governments," Mr Hun Sen said.
Lim Heng, vice president of the Cambodia Chamber of Commerce, congratulated the government for the increase in tax collection.
"The rise in revenue from customs and excise collection is a positive sign. It means the country is importing more because it is growing fast," Mr Heng said.
He noted that CCC always encourages members to fulfill their tax obligations.
Preap Kul, executive director of Transparency International, said tax reforms in recent years have yielded encouraging results.
"The increase in tax revenue demonstrates the incentive for fighting corruption and the effectiveness of joint efforts from the Ministry of Economy and Finance, development partners and civil society organisations to undertake reforms with genuine political will," he said.
Mr Kul said there is still a lot of room for improvement when it comes to tax collection, and added that all big corporations must fulfill their tax obligations. Tax authorities should target businesses that import vehicles, he added.
Last year, Cambodia earned $2.5 billion from customs and excise, up 32 percent compared to 2017.