The restoration of US's Generalized System of Preferences programme became effective on Sunday, renewing access to duty-free privileges for Cambodian exporters.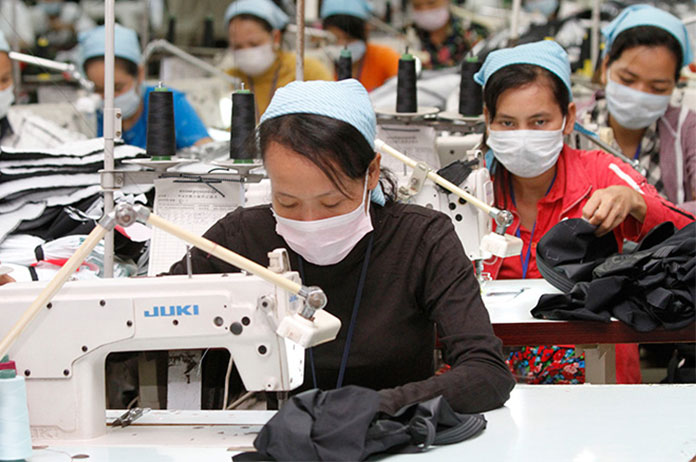 The extension of GSP is part of the Consolidated Appropriations Act, 2018, an omnibus spending bill signed into law by President Donald Trump on March 23.
The renewal is retroactive, allowing exporters from beneficiary nations to claim refunds for transactions made after the GSP scheme expired last year.
Cambodia is one of 120 nations included in the US's GSP programme, which was established in 1974 with the aim of promoting economic growth in the developing world.
As with past acts extending the GSP programme, the bill is retroactive, meaning that eligible GSP merchandise entering the US between December 31, 2017, and the effective date of the extension, April 22, will be eligible for refunds of duty.
However, refunds will not be automatic. The law stipulates that importers need to file a refund request with US Customs and Border Protection.
"We look forward to the next review and hope that garments and footwear will also be included," Kaing Monika, deputy secretary-general of the Garment Manufacturers Association in Cambodia (GMAC), told Khmer Times.
Mr Monika said the industry deserves an extension of the programme into new products following improvements in working conditions and the protection of labour rights made in recent years.
"Adding garment and footwear products to the list will be in line with US's commitment to gradually include more products from less developed countries into GSP."
In July last year, the US government granted duty-free benefits to Cambodian travel goods, including suitcases, backpacks, handbags and wallets.
Cambodia's exports of travel goods increased from $53 million in 2015 to $100 million in 2016.