Mediaload, most famous for its Khmerload website in the Kingdom of Cambodia, has announced it has secured Series A funding from Thai-based True Group.
Although the amount of funding remains undisclosed, the investment will be used to enhance Mediaload's content and regional expansion.
What is Mediaload?
Mediaload started operating in 2012 and runs Khmerload in Cambodia and Myanmarload in Myanmar. The two sites are known for being similar to Buzzfeed but cater to their local SEA markets. The digital media firm focusses on content with topics ranging from entertainment to sports.
In 2020, Khmerload has almost 5.8 million followers on Facebook, while Myanmarload has 9 million followers.
The CEO of Mediaload is In Vichet, he rose to prominence with Khermload in 2017, when the company became the first Cambodian tech startup to receive investment from Silicon Valley investors with seed funding of $200,000 from 500 Startups.
In March 2019, Groupin, a holding company of Cambodian based e-commerce companies Little Fashion and Mediaload, raised US$5 million from a private equity firm.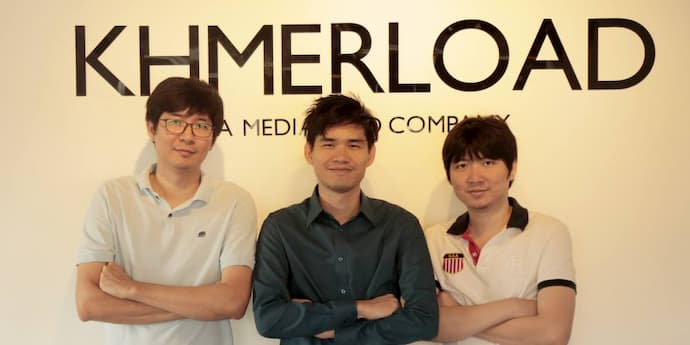 True Digital Group
True Digital Group, is the digital innovation arm of True Group and is part of the Thailand conglomerate Charoen Pokphand Group.
They offer online lifestyle content and services through its app TrueID, the most downloaded app in its category in Thailand, says the firm.
Cambodia's Tech bubble
Southeast Asia's digital economy is expected to reach USD 100 billion by 2025, according to the e-Conomy Southeast Asia 2019 report by Google, Temasek, and Bain & Company.
The report added that SEA has the "most engaged mobile internet users in the world" where there are 360 million Internet users and 90% of them connect to the internet primarily through their mobile phones.
The number of internet subscribers in Cambodia has grown from 320,000 in 2010 to over 16 million by 2020. There are 9 million Facebook users in Cambodia!
There are expected to be a number of 5G operators in Cambodia by 2020-2021, with 22 million SIM-card subscribers in the Kingdom at the end of 2019.
Two of the leading telcos, Cellcard and Smart have also been in a race to roll out 5G in 2020 and are ultra-competitive in embracing and promoting e-Gaming in the Kingdom.
In E-commerce, in particular, the combined efforts of the Cambodian governments drive to push Industry 4.0, the COVID-19 situation, and business embracing and engaging the digital economy, huge strides have been made.
Cambodian fintech company, Clik, which has yet to launch, secured US$3.7 million in seed funding in August 2020. This follows previous funding of US$3.2 million from investors.