The Cambodian Ministry of Culture and Fine Arts has halted Nagacorp's plans to develop the Angkor Lake of Wonder project in Siem Reap.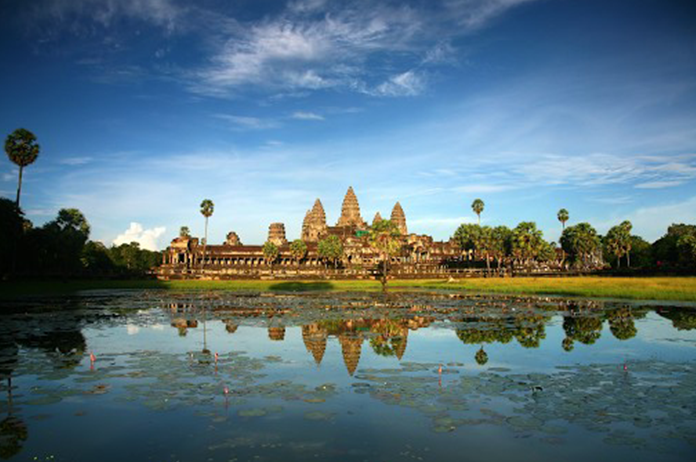 A press release from the Ministry on March 23, 2021, confirmed the rejection of the plans following the 27th Plenary Session of the International Coordinating Committee for Angkor (ICC-Angkor) on January 27 and additional sessions on February 22 and March 4 2021.
The document released states that the International Coordinating Committee (ICC) of Angkor said the project could "not be implemented in this context". The Ministry did not elaborate on the reasons.
Nagcorp had first announced the Angkor Lake of Wonder development in November 2020 of a non-gaming integrated resort on land located 500 meters from the restricted zone of the world-renowned Angkor Wat archaeological site.
The 75-hectare site proposed for the development- would have been larger than the combined size of Disneyland and Disney California Adventure in Los Angeles according to CNE.
The Angkor Lake of Wonder was set to be completed by 2025 if approved and "incorporate high-end hotels, a water theme park, indoor hi-tech theme parks, a canal, water cruise attractions, and MICE (Meetings, incentives, conferences and exhibitions) facilities."
NagaCorp also said that "The vision is to promote Angkor Wat and NagaWorld developments as the twin tourism icons of Cambodia….and aim to capture most of the existing five million tourists presently visiting Angkor Wat (pre-COVID-19).
Ticket sales revenue in 2019 generated USD $99 million and the company hoped to offer tour packages that include both NagaWorld and Angkor Wat.
However, conservationists had also announced concerns over the plans while UNESCO had planned to examine the development plans at the World Heritage Committee meeting in June 2021.
UNESCO previously said the "technical opinions of experts in the fields of conservation and sustainable development were clearly unfavourable" to NagaCorp's project.