The National Bank of Cambodia (NBC) has recently announced its intention to intervene in the exchange rate in response to sluggish demand for the Cambodian riel and the appreciating US dollar in the international market.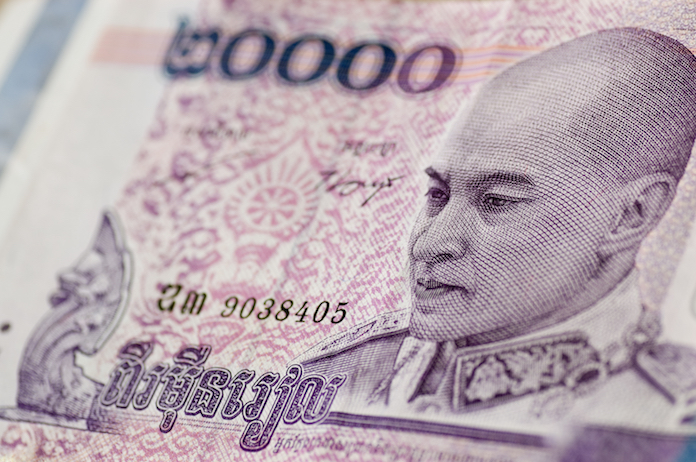 According to NBC's statement released on August 29, 2023, the bank is preparing to implement measures in light of the current rise of the riel exchange rate against the US dollar. This rise can be attributed primarily to seasonal factors and the pressure on the US dollar to appreciate in the global market.
The NBC recognised the seasonal slowdown in demand for the Cambodian riel which has also been impacted by the agricultural growing season and the annual slower demand of tourism at this time of the year.
The NBC press release added that the US dollar has been gaining value against other world currencies, driven by the US Federal Reserve's decision to keep raising benchmark interest rates, which attracted capital inflows to the United States and increased demand for the US dollar in international markets. 
In 2022 the US dollar rose as much as 12 per cent according to JP Morgan but there has been a drop-off in 2023.
Considering these developments, the National Bank of Cambodia said as it operates under a 'controlled floating exchange rate' regime that allows the riel exchange rate to fluctuate appropriately, it is committed to taking these necessary actions.
NBC added that these measures would include intervention in the foreign exchange market and the use of other monetary policy instruments.
"[The intervention] is to maintain the value of the riel in order to maintain the purchasing power of the Cambodian people," the statement added.
NBC Riel Auction – September 2023
The National Bank of Cambodia (NBC) issued a notice to licensed banks, microfinance institutions, and money changers that the bank will auction USD $50 million on the following dates: 
September 6, 2023 – USD $10 million

September 8,  2023 – USD $15 million

September 13, 2023 – USD $10 million

September 15, 2023 – USD $15 million
Read the latest on the NBC: