Pan Pacific Hotels Group (PPHG) has confirmed it plans to launch as many as 13 new properties in as many as 10 cities including in Phnom Penh and Siem Reap, before 2024.
The international hotel group is a member of Singapore-listed UOL Group Limited. The move will see the group establish its presence in key gateway cities, which in Asia include Kuala Lumpur, Jakarta, Hanoi, Phnom Penh, and Siem Reap.
A statement said that the Groups entry into the Cambodian market will see the development of the Pan Pacific Phnom Penh, a 212-room hotel located on Norodom Boulevard. The  130-room Parkroyal Siem Reap will be a 10-minute drive from the UNESCO World Heritage site of Angkor Wat.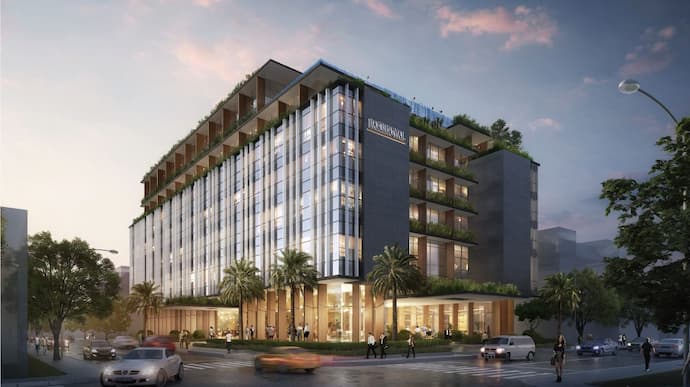 "We recognise that the world is saddled with the crisis of the Covid-19 pandemic. However, in the long run, businesses and economies will be reignited through various measures. Travel for leisure and business will have to resume. The hospitality industry will recover.
We are fortunate to be able to tap into UOL's development, and design capabilities and are planting our seeds for the future through strategic footprints in key gateway cities, with the view that when the skies reopen, we will be well-placed in strategic locations to take advantage of returning demand," said Pan Pacific Hotels Group chief executive officer Choe Peng Sum.
Hotels in Cambodia
In 2020, we outlined the report from C9 Hotelworks which indicated a large number of new hotels were due to open in the Kingdom
The Phnom Penh Hotel Market Update 2020 reported there are 313 hotels with 19,337 keys and 523 guests houses in Phnom Penh in 2020. At the time, 15 new hotels were pipeline with 7,849 keys.
The pandemic since then has slowed down the development and we don't have current data on the number of hotels still open in Cambodia. The most recent government report. indicated that Cambodia had 1,028 hotels in 2020, which in total provided 44,428 rooms and employed 35,561 staff.