Tom O'Sullivan, CEO of realestate.com.kh, presented an overview of the Cambodian real estate market to a delegation from the Singapore Business Federation on August 1st, 2023. 
Realestate.com.kh is a leading Cambodia-based real estate platform, that also organises key property events such as the Home & Lifestyle EXPO 2023. 
The SBF delegation is on a week-long visit to Cambodia to hear from local businesses and experts about the business and investment opportunities in the Kingdom. These include an overview of the business operating environment, sentiments, challenges and opportunities, as well as the key growth areas.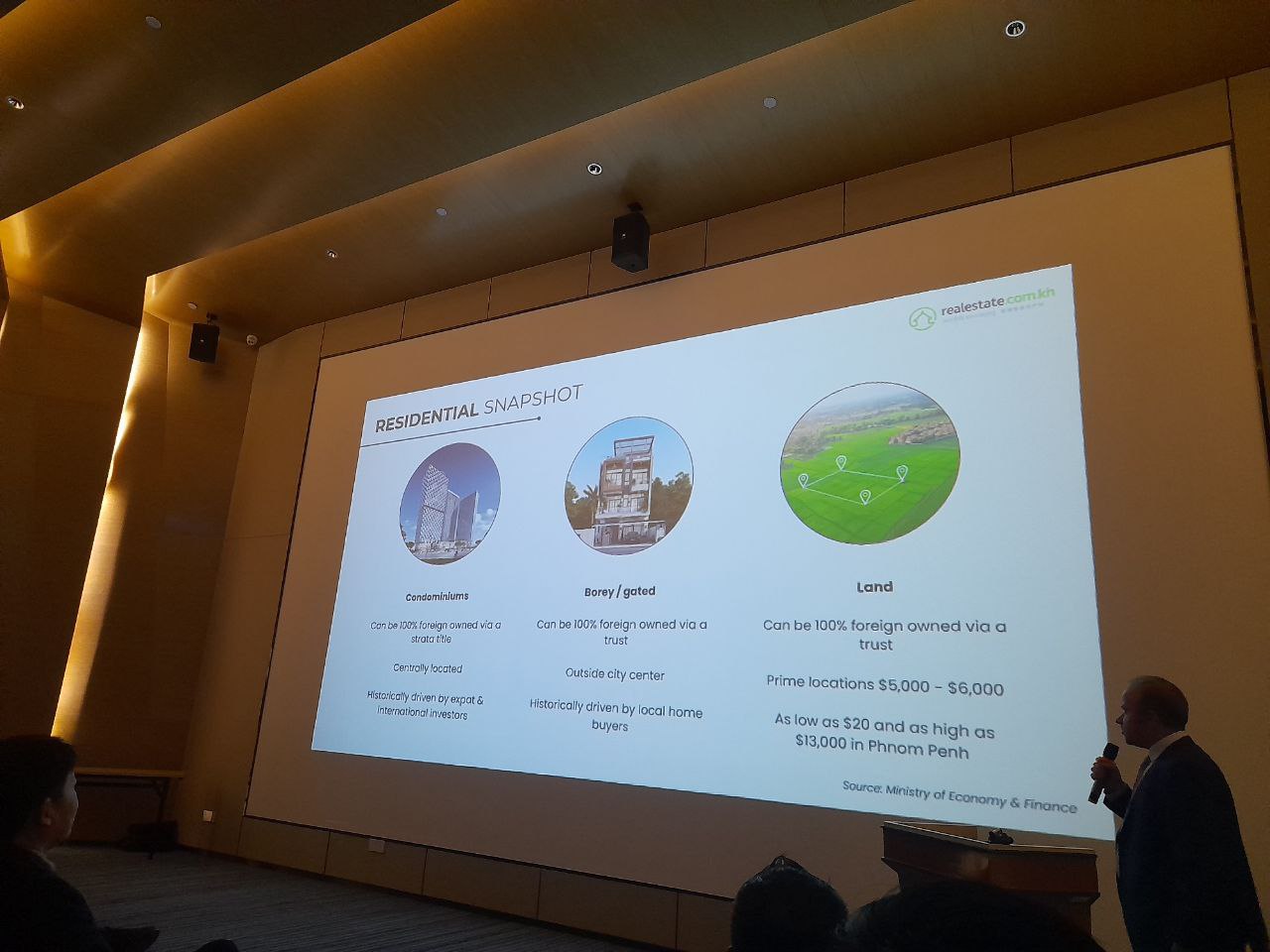 Why Invest In Cambodian Real Estate?
O'Sullivan told the visiting Singapore Business Federation members that among those in the region who are considering investing in real estate or relocating their businesses, Cambodia is increasingly becoming a popular choice. He says the country boasts favourable investment laws that make it an attractive destination for foreign investors. 
For instance, in terms of property, foreigners can own condominium units (anything not on the ground floor) via a full hard title/strata title, as well as land and landed properties via a trust.
"Prince Real Estate has their own trust. And some of the banks in Cambodia also have a trust – the number of trust licences in Cambodia is growing off the back of the popularity of landed properties for international investors," he said. 
The Trust Law only came into effect in Cambodia in 2019 and provides regulations and rules to govern the rights, duties and responsibilities of the trustor, trustee and beneficiaries.  The amount of funds channelled into Trusts in Cambodia is on course to be worth $1 billion according to Sok Dara, Director General of the Trust Regulator.
O'Sullivan added that Cambodia's use of the US Dollar is a significant draw for investors, combined with rapid infrastructure development, as evidenced by the construction boom. As an emerging market, Cambodia is a growing economy with an emerging middle class.
O'Sullivan also said that before COVID-19, the market was hot compared to now where there is an oversupply in both the condo and borey market. He sees this as the silver lining in the property market post-pandemic.
He added that property prices have come down to a realistic price point, and while there needs to be time for the current stocks to be absorbed. However, recently launched projects are experiencing high sales rates.
These sales were due to those projects being built by trusted developers with a track record of selling properties at realistic price points – which is the key messaging realestate.com.kh has been advising to potential buyers in the current Cambodian property market.
The CEO stated that there's been two development cycles in Cambodia in terms of condominiums. Around 2013, it was driven by South Korea, Singapore, Japan, and Cambodia, followed by a development cycle predominantly driven by Chinese investment but also Cambodians.
You can also find out more in the Why Cambodia 2023 Guide.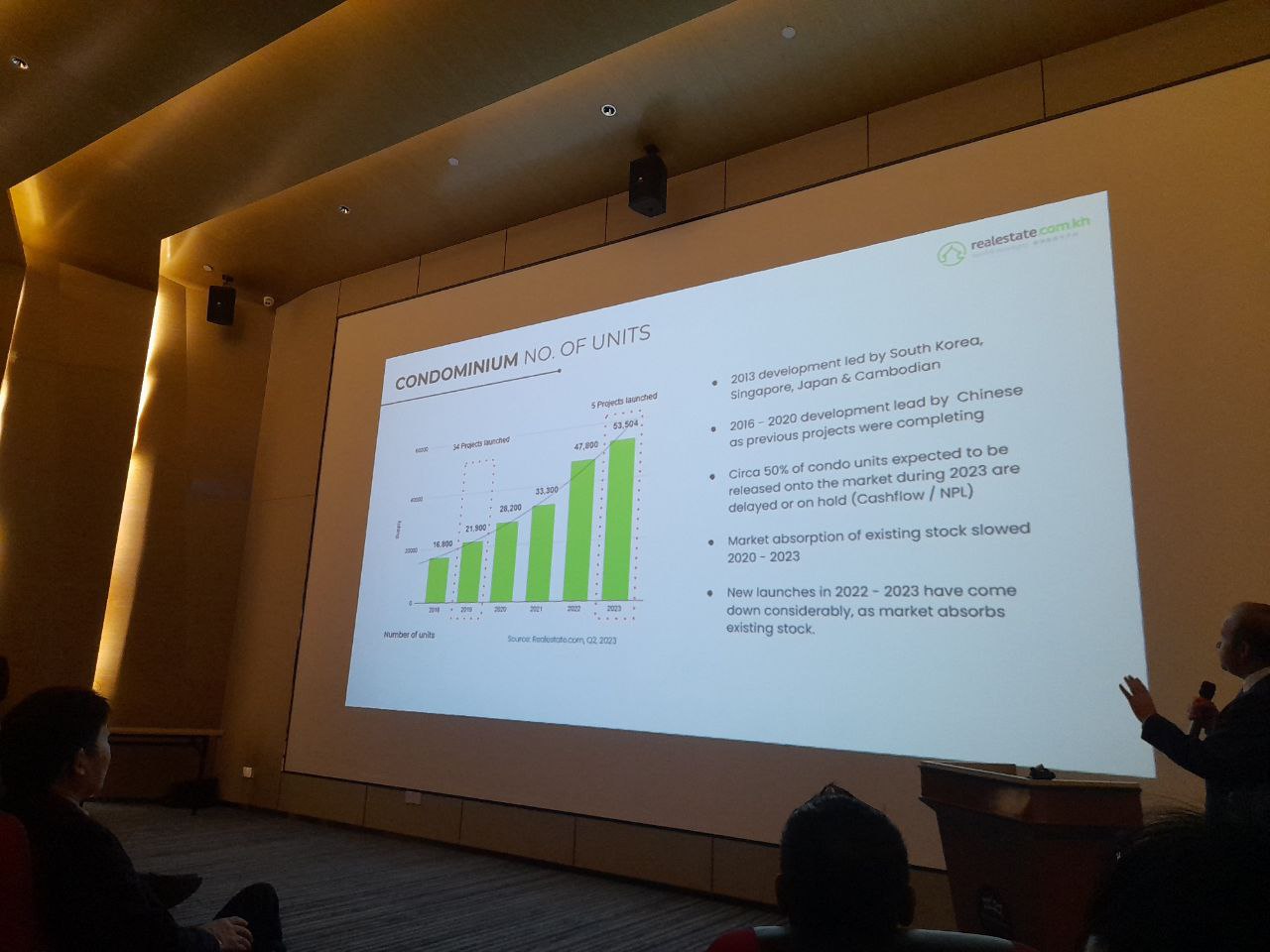 Boreys In Cambodia 
The realestate.com.kh CEO shared that there have been market shifts in the Cambodian gated residential complexes (known as Boreys) over the last few years. Boreys can now be 100% owned by foreigners, which has typically been driven by Cambodian buyers in the past.
O'Sullivan also noted that there is land available in prime locations that can be 100% foreign-owned, with prices ranging from USD $5,000 to $6,000 per sqm. Additionally, land in Phnom Penh is still available for USD $20 per square metre today, and up to USD $13,000 at the very top end.
Read More On Trusts In Cambodia