Entrepreneurs have until January 15, 2021, to submit their applications for the Techo Startup Centre run Reverse Innovation competition in Cambodia.
The organisers say the Reverse Innovation is a chance for "having selected institution executives' leaders share their companies' challenges on the "Reverse Pitch Day" to seek solutions from the innovators."
The organisers have asked for more applications saying online: "Calling up entrepreneurs, engineers, startups, designers, students, or tech-savvy to participate Reverse Innovation Program! Reverse Innovation is the program for capable individuals to showcase their achievement in solving technology-related problems, which presented by leading companies in Cambodia.
To join the Reverse Innovation program, you need to select one of the eleven corporates' challenges, find the best solution or product, and submit your application before 15 January 2021."
Some of the Cambodian businesses which have set Reverse Innovation challenges include:
Smart Axiata
AMK Microfinance Institution
Cambodian Association of Finance and Technology
Credit Bureau of Cambodia
Wing Specialized Bank
Agribuddy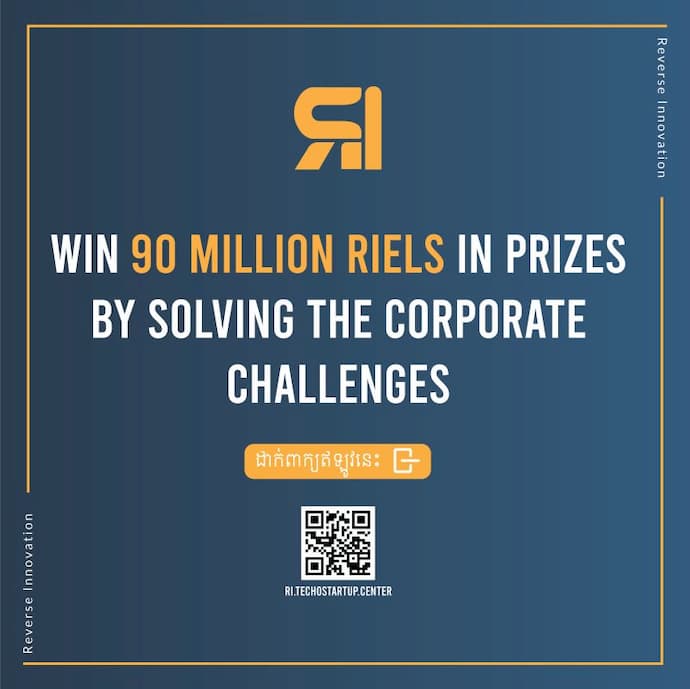 What is the Reverse Innovation process?
Entrepreneurs usually pitch their startup ideas but the RI program turns the tables around. A Kick-off Program has already been held in November 2020 and a Reverse Pitch Day was held on December 15, 2020.
However, applications are still being accepted until mid-January 2021 where the RI team will select between 10 to 15 teams to participate in the next round. The evaluation of each application is based on the criteria set by the program.
A number of additional steps in the process will see the teams cut down to five for the Forward Pitch Day on May 12, 2021. All 5 teams will make a final pitch in which the program will invite companies, partners, investors, government institutions, private institutions and the general public to join the event.
Reverse Day Prizes – Cambodia
The competition is offering prize money for the top three places:
40,000,000 Riel (USD $10,000)
30,000,000 Riel (USD $7,500)
20,000,000 Riel (USD $5,000)
The winners will also receive a bundle of support including Pre-seed Funding, a Co-working Space, mentoring and other support from Techo Startup Centre and its partners.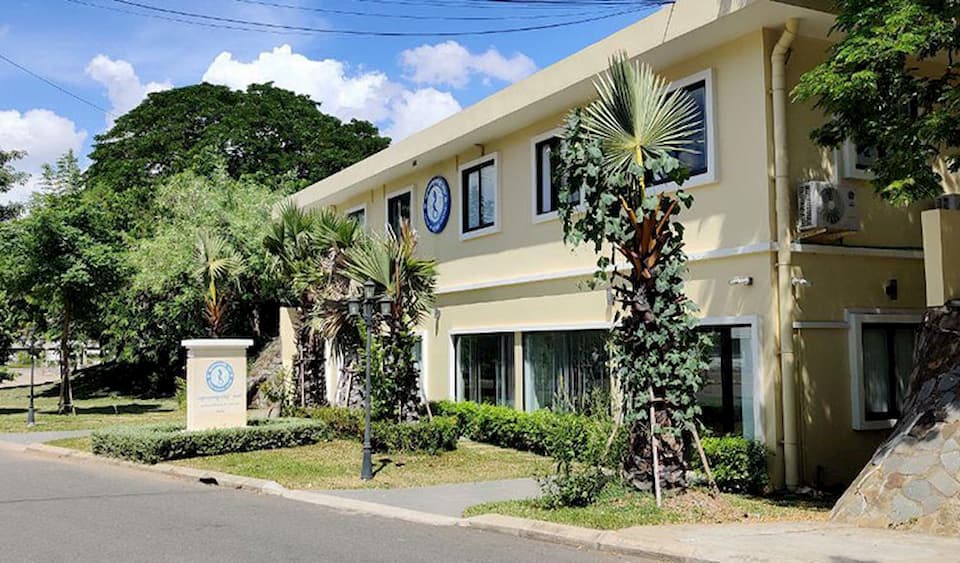 Techo Startup Centre Cambodia
The Techo Startup Centre was launched in 2019 by the government to support young entrepreneurs and aid the Royal Cambodian Government's plans to transform Cambodia into a digital economy.
The centre, located inside the Royal University of Phnom Penh (RUPP), focuses on the skills students need to succeed as tech entrepreneurs in the digital age. Throughout 2020 the Centre has signed a number of MoU with leading tech and financial organisations in the Kingdom.