A the start of 2021, the first thing that digital agency Socialyse Phnom Penh did, was to look back – specifically at trends from around the world to find out if these were applicable to the Cambodian market.
They listened to questions from clients and partners, did deep research, cross-checked various global and local sources, and came up with a strong piece of research: "Digital trends in Cambodia vs in the world".
The study revealed rich insights that clients and partners will be able to leverage in planning more effective digital campaigns in 2021.
"At Socialyse Phnom Penh, we take our partnerships with our clients seriously. We're not just their 'digital agency' and we've never operated this way. We are our clients' partner and one of our responsibilities is to ensure that everyone is kept up to date on critical information that would help a business grow and thrive," shared Benjamin Houghton, Group Regional Director at Socialyse.
Instead of a face-to-face event, the current study has been shared with Socialyse partners through engaging digital videos, covering such topics as:
#1 The impact of celebrity endorsement vs. Micro-influencer content.
#2 Do 'branded' long videos work on social media?
#3 Is all the 'Cool Stuff' Abroad?
#4 Have internet habits changed because of COVID?
#5 Is E-commerce is taking over Cambodia?
According to Ben, the choice of format was intentional for 2021. "Last year, we organised an event where we brought Facebook & Google for the first time to Cambodia. This year, we had to adapt to the COVID context and we developed various digital videos, answering the real questions that we've received from our clients. We combined research, data analysis and specialist interviews to develop our videos, which were entirely produced in our studio by our digital content team."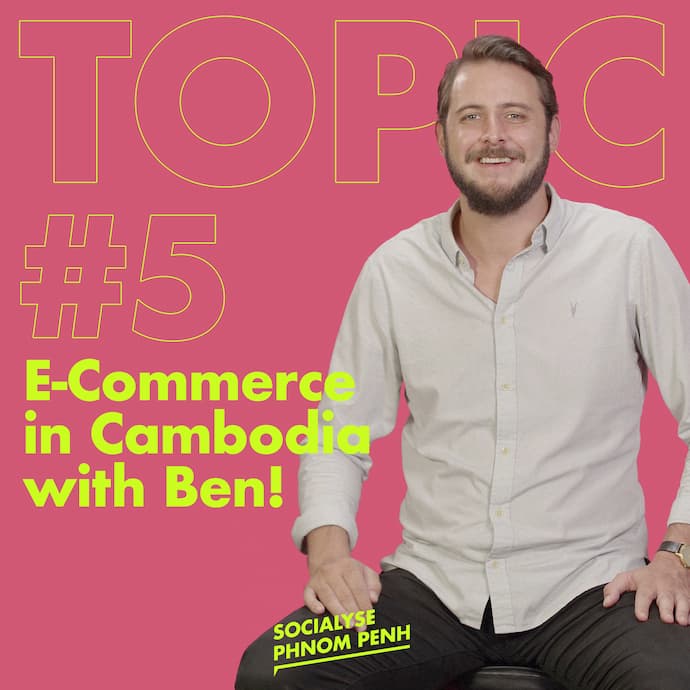 In addition to intelligence dissemination, Socialyse also took the opportunity to refresh its visual identity in 2021 with a new logo and a new office design. "We adopted the global Socialyse logo to our local office for a fresh look in 2021. This new logo will enable us to be more agile and flexible with various colour themes – this is a nod to the work we do as our campaigns are always adapted to the right audience" said Ben.
While the digital trends videos were sent across the Socialyse contact list, they remain open to further sharing.
Please contact Socialyse via email ([email protected]) to request the videos.
What is Havas Socialyse?
Havas Socialyse is the latest outpost of Socialyse's global network of digital experts, working in 39 offices and operating in 80 countries. With a 360-degree digital offering, Havas Socialyse combines local knowledge and talent and leverages its access to Havas and Vivendi Group global partners.
This is a supplied press release.